Help looking for a necklace



07-20-2017, 08:56 PM
Post:
#1
Help looking for a necklace
A lady asked me to find a necklace that she lost while mowing under a tree. The main part is a gold rectangular bar about 1" long and 1/4" wide with another bar slightly smaller under it. My question is...... does anyone know what that would ring up on my AT Pro? I know where a gold ring usually is but I'm assuming a little bar is different. I just watched nuggetnoggin on YouTube got a 45-46 on a gold nugget with his AT Max. Any help would be appreciated!!
---
ohioturkeyhunter, proud to be a member of Treasure Classifieds Forum since Aug 2016.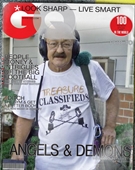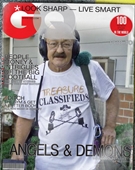 07-21-2017, 12:10 AM
Post:
#2
RE: Help looking for a necklace
Gold bar recently dropped I would think, of that size, would ring up as a 80 to 84. I've tested 1/4 oz Canadian 24K bullion rounds and even at 6 inches they ring up as that. But lower K values may ring up in the zinc range and that can be anywhere from 56 to 79. Pay attention to the depth and the tone and how solid it is. If it's a tight spot and loud, well that could be it. Gold is a real iffy. I'd hit the area with the sense down 4 notches at first and work my way up. Good luck OTH!

Ed
---
MineLab SE Pro
w/11" Pro, 12x10 SEF, 8x6 SEF, Explorer 1000
Garrett AT PRO
, w/8.5x11, 5x8, Deteknix Wireless, RnB Recharge (2).
Delta 4000
, w/8" concentric, 13" Ultimate, 5x10 DD.
Garrett PP, & Pro Pointer AT
.
Leusch, Hori Digger (2), Sampson Ball Handle Shovel.


07-21-2017, 09:29 AM
Post:
#3
RE: Help looking for a necklace
In my soil the one dollar gold coin I dug hit at a 53 at 5 inches once I got the dime out of the hole. Anything in that range really gets my attention now. I do not know how big your gold bar is and I just don't have any laying around to check. I defer to ODF on this he is much more experienced than I .
Good luck , this could be that gold you were hoping to find , although gold you get to keep is nice too. It will be a great boost to your karma when you find it.
Pat
---
Digsit, proud to be a member of Treasure Classifieds Forum since Feb 2016.
Remember for the good of the hobby It is better to ask for permission than to beg for forgiveness.

User(s) browsing this thread: 1 Guest(s)