How Good Are You?

11-03-2015, 09:13 PM
Post:
#1
How Good Are You?
Thought this might be a good question if you have been in the hobby for 20 or more years. It has been said there are old timers with an older unit he's been using forever that can run circles around a modern day hunter who has a vasty superior bells and whistles machine. With this said, we must take in account that older machines have a depth limit that modern machines have surpassed. So I guess we will have to use a base coil size of 8-9" when comparing and maybe have a depth cap limit of 7"-9". Kind of evens things out.

Do you fall into that category?
Which detector from the past is that machine?

I know I can do pretty well with some vintage machines myself from the early 80's that would surprise many in the depth range of up to 5-7" in disc. mode. Deeper in all metal mode. But, I don't think I can run circles around a modern day machine and an owner who has learned it. But, may just find things he has missed as he scurries about in a fast pace, using a motion machine with a fast processor. He not able to slow down and smell the roses amongst the crab grass.

I do like detectors that do posses some of that old time flavor in one way or another.

Detectors I would still use today for shallow hunts 1979-84
D-Tex RS, CK, SK VLF/TR disc units. They have a two speed auto mode which does help smooth out the TR disc mode when hunting irregular height ground.

Fisher 555D, just because it works.

There are a number from the 1980-90's I would also still use. Just didn't have any favorites. White's 5900 Pro.

I missed a lot of years detecting in the middle 80's to 2000. At that time, spent most of my time treasure hunting with scuba, when I started having ear issues diving forced it give it up. Got back into land and water (wading) hunting.
There was a lot beneath the water, I left behind. That drove me crazy for awhile...LOL   Skin Diver Magazine published one of my articles on Scuba Diving for treasures in Western NY back around 1981.

Anyways, is there a machine from the past you feel you could use today and be confident in finding some goodies?
---
Nokta Impact, Deteknix Quest Pro,Teknetics Mark 1
Self built Mirage PI's --- they work great!!
Free Vintage Metal Detector Catalog Downloads, Tips, Mods
http://www.treasurelinx.com/home1.html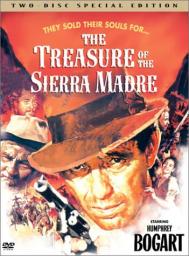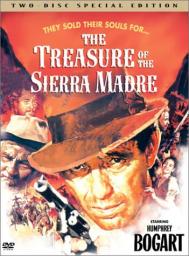 11-03-2015, 09:53 PM
Post:
#2
RE: How Good Are You?
(This post was last modified: 11-03-2015 09:54 PM by NjNyDigger.)
While I started detecting as a kid, Sven, I've really only been a diehard for maybe 10 years now. In that time, I've come to appreciate a few things regarding this hobby...
Site selection/location is paramount - Take someone with a $5,000 unit to a dead, hunted out site, or, one that never had much to begin with, and they'll be hard pressed to find much at all. However, someone with a $200 entry level detector can find a virgin site, and make finds out of this world. Of course, the gold standard is a marriage between both the spots AND fully knowing one's unit. The in's & out's. The intricacies. On this note...
Going on the older detector question, I feel I could keep up fairly well with the newer units if I was armed with an 1021 CZ, which I used to swing. I know that's not TOO old, but compared to current technology, and the speed with which it's changing, I feel it's dated. Yet...
That machine - for coin hunting (maybe relics included) - would allow me to keep up just fine. Is it great in iron? Not by a long shot. Does it have a ton of bells & whistles? No. But it's got amazing depth, and, much like a Minelab, is really accurate on I.D.'ing the deeper stuff.
Am I going to beat an expert user who swings a CTX? Probably not, although there are many other factors to take into consideration too, like targets dug per hour, luck, etc. So, anything is possible, but that would be tough. However...
I'm fairly confident that armed with that unit, I wouldn't be blown away...I'd still be strongly in the game. Especially if someone doesn't have that many hours on something like a CTX, V3i, etc.
And, in closing, I do absolutely believe that there are indeed many "old hands" using dated technology in this hobby, who will run circles around someone using newer equipment. It's a feel. A machine's deeper operation gets to almost be a fiber of one's being, if used enough. This is almost how I feel with my Safari, but I'm not quite there yet...almost. I had a pretty good handle on the CZ, also. Amount of targets dug over many years, developing an ear for the nuances of the unit's tones, knowing when/how to get the best/most out of one's unit, etc. all takes time. And I believe when you couple that experience with the right spots, it makes little difference how old the technology is...within reason.
P.S. - Would love to see a copy of that article

Joe
---


11-03-2015, 11:08 PM
Post:
#3
RE: How Good Are You?
Joe, I never heard of a 1021 CZ - i'lllook it up but folks say that the CZ5 was the killer.
I have a CZ 7 or 7A - it does make you dig more targets because it dumps things into - penneys, nickels, dimes and quarters - and of course iron\foil - very simple unit
---
Bigtony, member of Treasure Classifieds Forum since Jan 2015.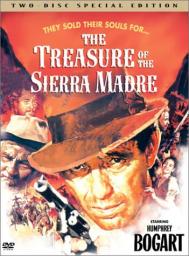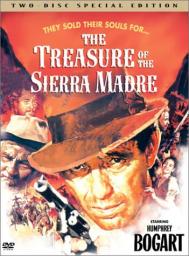 11-04-2015, 12:20 AM
Post:
#4
RE: How Good Are You?
(This post was last modified: 11-04-2015 12:21 AM by NjNyDigger.)
(11-03-2015 11:08 PM)

Bigtony Wrote: Joe, I never heard of a 1021 CZ - i'lllook it up but folks say that the CZ5 was the killer.
I have a CZ 7 or 7A - it does make you dig more targets because it dumps things into - penneys, nickels, dimes and quarters - and of course iron\foil - very simple unit
The CZ's were, and still are made by Fisher. However, the older Fisher operation, when they were based out of Los Banos, CA., versus the new regime, were the one's that made the famed 1021's/1121's. The numbers are the beginning digits of the serial numbers of the units. Some guys say they're some of the deepest machines ever, others not. But I actually used one, and I can tell you they are DEEP on coins. Most of my best coin finds were either made with it, or a Minelab. Their achilles heel however, is that they have a strong tendency to call deep iron as a good target. There are ways to kinda, sorta decipher good from bad, but it takes a lot of time, and isn't foolproof.
Tom Dankowski can calibrate these units for optimal performance, as he was one of the lead engineer's on the team that made it. He tests the unit, calibrates it, then tests it again. He then certifies the unit. Mine tested & was able to hit a dime at 11.2" in Florida inert dirt. The last part is very important, as FL has no mineralization, so depth will vary depending on soil conditions.
While not incredibly rare, they're pretty tough to come by, as owners don't like to give them up. So, they've taken on quite the cult status, and command a pretty premium on the secondary market. Some go upwards of $700 if the condition is excellent, and it certified well.
Deep muthers!!!
Joe
---


11-04-2015, 03:49 PM
Post:
#5
RE: How Good Are You?
Interesting and not bad, because folks dig deep targets now hoping for a coin but plenty of times it's a nail. So those 1021's were on target
---
Bigtony, member of Treasure Classifieds Forum since Jan 2015.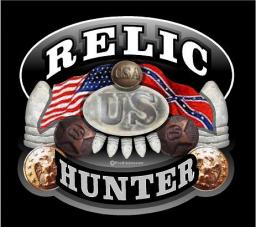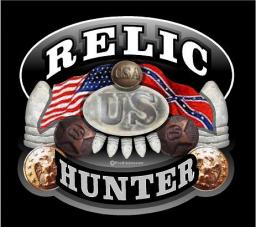 11-04-2015, 08:55 PM
Post:
#6
RE: How Good Are You?
Good read Sven and guys, I have been detecting well started in 1971 off and on then started heavy in the early 90s. Those early machines were fun but 5 inches was about the best I could do and you had to swing them fast.
Then in the 90s went to garrets and fisher 1280x , what a difference thought I was digging everything but after all these years like 30 I have gone back over the old spots not digging lots of coins but I did pull a Indian and barber dime. off a spot I have detected many times. Also lots of brass and copper scraps
Now yes I am using a CTX 3030 which did it make any difference probley not at this spot I think the reason why I found them now is the field has been plowed deep.
But I can tell you I use the 3030 and my fiend uses a fisher 1280 x which is a water machine with no meter. Most field sites we go to he out digs me 2 to 1 normally I have a little edge in coins, and he gets a lot more targets mostly depends on the soil conditions as I can get more depth. point in fact we went 2 weeks ago to a civil war prisoner of war camp I got 8 bullets and 4 buttons most were 12 inches deep and he got 2 bullets all day. The ground was dry dry and he couldn't get more than 8 inches, Cannot wait to go back when the soil is wet so I can see how deep I really can go. I have been using the 3030 for over 2 years now and he the 1280 for like 10 years, so we both know our machines and we know the limits of our machines.
Joe that was a good read as I never heard of the 1021 CZ, always heard of the CZ-21 I will have to keep a eye out for one .
---
Steveo, proud to be a member of Treasure Classifieds Forum since Jun 2013.

User(s) browsing this thread: 1 Guest(s)