How is your state for MD like laws?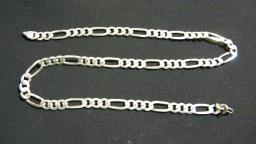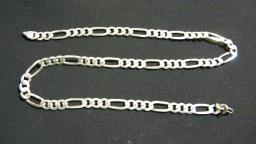 09-10-2015, 06:01 PM
Post:
#1
How is your state for MD like laws?
I'm in Florida I'm allowed to MD on beach High to low tide.
I have been allowed to MD in some public parks in Indian River County.
Some counties not allowed in parks and some beach's.

I would like to relocate but I enjoy MD.
I have considered SC, TN but restricted in lakes and public areas.

What about your state for MD?

Thanks appreciate,
CMan1
---
Have a Great Day!
Thank you,
CMan1

AT Pro XP Deus


09-10-2015, 08:00 PM
Post:
#2
RE: How is your state for MD like laws?
Cman1, in New Jersey - State Parks are off limits, but if you get a permit then you can detect the lakes at State parks in the off season.
Federal land is of course off limits.
There are many county parks off limits too - I live in Hudson County - very close to NYC and you are not allowed to detect in these old places.

I hope others in NJ add any additional places that are off limits - I would be glad to hear any that I don't know about.
---
Bigtony, member of Treasure Classifieds Forum since Jan 2015.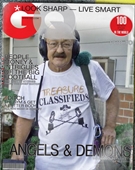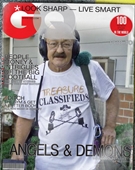 09-10-2015, 08:29 PM
Post:
#3
RE: How is your state for MD like laws?
In Ohio, State Parks are off limits as they take the Federal Land laws verbatim. Some counties do not allow it in city and public parks either, citing above. Most of the cities near me on the other hand are wide open mostly in the parks with no permit. Except for a very few when the service department is on duty during the day. I've had the cops tell me there is no ordinance against metal detecting, and the service department kick me out. So that's a conundrum. We have to get a permit for the Cleveland Metroparks but it's free and they have over 35,000 acres to detect. They have rules and regs but the Rangers are mostly interested in seeing what you find from just curiosity and rarely ask to see the permit, but just remind you to fill in your holes.

ODF
---
MineLab SE Pro
w/11" Pro, 12x10 SEF, 8x6 SEF, Explorer 1000
Garrett AT PRO
, w/8.5x11, 5x8, Deteknix Wireless, RnB Recharge (2).
Delta 4000
, w/8" concentric, 13" Ultimate, 5x10 DD.
Garrett PP, & Pro Pointer AT
.
Leusch, Hori Digger (2), Sampson Ball Handle Shovel.

User(s) browsing this thread: 1 Guest(s)