ID bracelet from D-Day returned to Vet's family



06-23-2015, 12:55 PM
Post:
#1
ID bracelet from D-Day returned to Vet's family
(This post was last modified: 06-23-2015 12:56 PM by Bigtony.)
Hey this is a cool article about returning an ID bracelet from D-Day to the Vet's family.

Bunch of French dudes digging history in Normandy returned the bracelet to West Deptford, NJ family

Buried in France for 70 years, World War II bracelet returned to N.J. family
Spencer Kent | For NJ.com By Spencer Kent | For NJ.com
Email the author | Follow on Twitter
on June 22, 2015 at 8:00 AM, updated June 22, 2015 at 11:26 AM
WEST DEPTFORD TWP. — At some point after Peter Testa landed on the beaches of Normandy on D-Day during World War II, the sterling silver identification bracelet he'd been wearing around his wrist came off.
However, with a little luck and help from researchers, the bracelet that had been buried for more than 70 years in France has found its way to Testa's family.
A military identification bracelet belonging to a deceased World War II veteran who was part of the Invasion of Normandy on D-Day was discovered buried in a field by a team of researchers in France last year after more than 70 years. The bracelet was recently returned to the veteran's niece, Carol Mills, 66, of West Deptford. (Submitted)
Submitted Photo
Testa's niece, 66-year-old Carol Mills, of West Deptford, recently received the bracelet by mail — and when she held the rusty metal relic engraved with her uncle's name and his Philadelphia address for the first time, she was immediately overwhelmed and flooded with memories.
"When it is in your hand, it's like I'm holding a piece of history ... It is just amazing to me — it is unbelievable," Mills said.
Testa, who enlisted in the military in October 1942, returned to Philadelphia sometime in 1945 or 1946, by Mills' estimate. He died in 1983 at 62 years old.
The bracelet was found by a team of French researchers called the Normandy Detection Team.
"We started a little over a year (ago) and detected (it) in our fields," said 19-year-old organization member Alban Louaintier, who communicated with NJ.com through Facebook.
Louaintier lives in Manche, located in lower Normandy.
The team had also uncovered several other items, including two sets of dog tags and an engraved mirror. The team is working to get those items to the family members.
The detection team uses metal detectors and simple tools to conduct its research.
The team is assisted by a history enthusiast from Atlanta, Georgia — Lisa Vaught — who helps Louaintier track down family members in the U.S. connected to the military artifacts. Vaught was able to find Mills on Ancestry.com, which Mills had been using to discover more about her family's background.
"I had no knowledge of the bracelet," Mills said. "I was doing my family tree ... In February I got a notice that was from Lisa Vaught (that) Peter J. Testa's bracelet had been found in Normandy ... I wrote her, I told her my uncle was Peter Testa."
To avoid losing the bracelet by mailing it from France to the U.S., one of Vaught's friends volunteered to fly to France and pick up the bracelet and other items personally.
"I am just kind of the middleman involved," Vaught said.
She added: "I enjoy it, I enjoy a good challenge, like a puzzle — when it all comes together, it is very satisfying."
Louaintier has found numerous U.S. military items from World War II.
"Growing up in Normandy, he knows exactly the sacrifices that were made at that time, and (the people living there) are extremely thankful to U.S. soldiers to this day," Vaught said.
The organization is completely made up of volunteers and does not seek any type of financial benefit.
"We do it because those who have lost these objects were our age and showed a lot of courage for us to be free now," Louaintier said.
When the items finally arrive in the U.S., Vaught boxes and ships them to the intended recipients, with each box including shipping insurance.
"It is nice knowing that these items are returning back to their family members again, being able to give them a little something back to these brave men's families," Vaught said.
"He was a sweetheart of an uncle," Mills said. "Always very, very loving and very caring to all of us ... He was a loving man, he was a good father to his children and an amazing husband to his wife."
Since this past November, the group has found artifacts belonging to 15 U.S. military soldiers and has returned all items to family members, except one.
Vaught said she has been having trouble recently tracking down a woman in Ocean City who is related to the soldier the item belonged to. The family member is named Rae Ann Kitson. Vaught asks that if anyone knows how to get in touch with Kitson to contact her through Facebook.
---
Bigtony, member of Treasure Classifieds Forum since Jan 2015.


06-23-2015, 04:58 PM
Post:
#2
RE: ID bracelet from D-Day returned to Vet's family
Great Story--Thanks for posting it!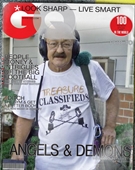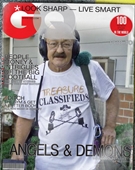 06-23-2015, 09:48 PM
Post:
#3
RE: ID bracelet from D-Day returned to Vet's family
Great story. Makes you wonder sometimes when you hold that find in your hand. Guess that's what it's really about when you boil it all down. Thanks for posting it Tony!!

ODF
---
MineLab SE Pro
w/11" Pro, 12x10 SEF, 8x6 SEF, Explorer 1000
Garrett AT PRO
, w/8.5x11, 5x8, Deteknix Wireless, RnB Recharge (2).
Delta 4000
, w/8" concentric, 13" Ultimate, 5x10 DD.
Garrett PP, & Pro Pointer AT
.
Leusch, Hori Digger (2), Sampson Ball Handle Shovel.


06-25-2015, 01:40 PM
Post:
#4
RE: ID bracelet from D-Day returned to Vet's family
I liked it myself because I would really enjoy using my skills to recover items from that war and pass it onto a museum for processing and return
---
Bigtony, member of Treasure Classifieds Forum since Jan 2015.

User(s) browsing this thread: 1 Guest(s)