Interesting things.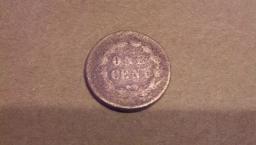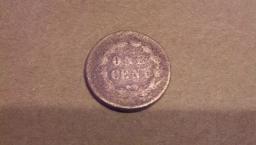 05-03-2015, 11:09 PM
Post:
#1
Interesting things.
I took the T2 back over to V nickel park this morning. I got 2 nickels, but they are just Jeffersons. One interesting thing is a weed grinder. It was in 2 pieces and the bottom piece is still missing somewhere. I also dug what looks like it was a coin that someone smashed and folded and smashed again. I think it's copper. Can't tell what it used to be and don't know why it was done. There were a bunch of little bullets all very shallow all over one area. I picked out 5 of them and decided to move away a little. They were driving me nuts. Then I got some old lead and an odd shaped lead ball. I counted 46 pulltabs.
---
PittsburghWill, proud to be a member of Treasure Classifieds Forum since Jul 2013.
"A little nonsense now and then is relished by the wisest men"  Willy Wonka

I've lived. Not always well, but long enough.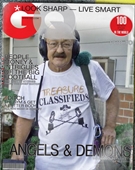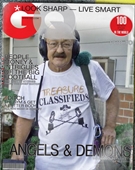 05-03-2015, 11:36 PM
Post:
#2
RE: Interesting things.
Uhh.... what's a weed grinder? Anything like a crack pipe, aluminum foil type, or those fancy machined aluminum ones, or the ones that look like pink magic markers. Not that I've found any. Just saying. Was it "kind" of like a dandelion grinder? Snuff grinder? Colonial perhaps? Congrats on the Jeffs.

---
MineLab SE Pro
w/11" Pro, 12x10 SEF, 8x6 SEF, Explorer 1000
Garrett AT PRO
, w/8.5x11, 5x8, Deteknix Wireless, RnB Recharge (2).
Delta 4000
, w/8" concentric, 13" Ultimate, 5x10 DD.
Garrett PP, & Pro Pointer AT
.
Leusch, Hori Digger (2), Sampson Ball Handle Shovel.

User(s) browsing this thread: 1 Guest(s)