INTRO



10-04-2017, 05:28 PM
Post:
#1
INTRO
(This post was last modified: 10-04-2017 05:50 PM by Lou Pezzuti.)
Hello everyone,
My name is Lou and I am from NE, PA. Metal detected many years but have not done so recently. I do have many finds under my belt or in my pouch.
I have found coins of all denominations from Reals to Large cents plus many others. Back then used the local libraries to find old sites and then searched them as best I could. I found this forum by accident and it did take awhile to get registered.

I hope in time to come I can learn all about your members so I can read what is happening and to get to know them as well. If you have questions write me and I will be happy to answer them. With regards
Lou

PS; The wife located an old photo last week that I took after the first year detecting. I will attach it here just for a laugh.
---
Lou Pezzuti, proud to be a member of Treasure Classifieds Forum since Oct 2017.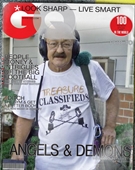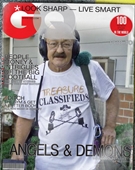 10-04-2017, 05:59 PM
Post:
#2
RE: INTRO
Welcome to the Forum from NE Ohio!! Glad to have a member aboard with some experience behind his belt! Hope you enjoy the posts and will be looking forward to seeing yours!

Ed/Ohio Dirt Fisher
---
MineLab SE Pro
w/11" Pro, 12x10 SEF, 8x6 SEF, Explorer 1000
Garrett AT PRO
, w/8.5x11, 5x8, Deteknix Wireless, RnB Recharge (2).
Delta 4000
, w/8" concentric, 13" Ultimate, 5x10 DD.
Garrett PP, & Pro Pointer AT
.
Leusch, Hori Digger (2), Sampson Ball Handle Shovel.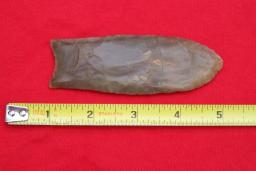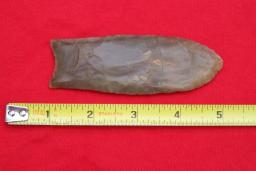 10-04-2017, 06:33 PM
Post:
#3
RE: INTRO
HI Lou and welcome to our forums! Always nice to see a fresh face. You may have put the pic up for a laugh, but I'm dead serious--there are a lot of great finds there. I love seeing the old detectors; do you still have them? Jump right in and tell us what you are doing now and what type detectors you like to use.
---
shadeseeker, proud to be a member of Treasure Classifieds Forum since Oct 2015.


10-04-2017, 07:59 PM
Post:
#4
RE: INTRO
Hi shadeseeker & Ed,, I still have a couple of my old detectors and all are still working quite well. Yes I have a lot of good stories that I can recall when digging up some of those finds. I like using the Fisher cz20 to this day. It's great in the fresh water and in salt water sand (never used in Saltwater). I found one gold nugget while using it in about 6 feet of fresh water. I gave up detecting for awhile because of a health issue but am looking to buy a Racer 2. Any of you guys familiar using that machine? This hobby was the best thing that ever happened to me. The joy it brought me finding certain stuff almost like reaching back
into time. I am sure you guys must be aware of that certain special feeling. I even got to take two of my machines over to Europe twice. I had a good time back then as well. I still have my Big Bud Pro and planning on keeping it for awhile (a great machine). I am retired now spent 30 years as a Military type radar repairman

Best of luck and regards
Lou
---
Lou Pezzuti, proud to be a member of Treasure Classifieds Forum since Oct 2017.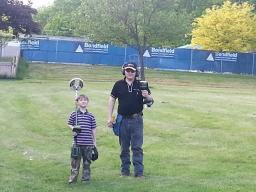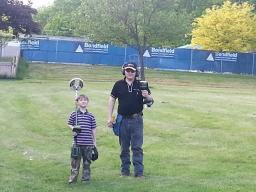 10-04-2017, 10:32 PM
Post:
#5
RE: INTRO
Hi Lou, welcome to the forum from Ontario Canada. Hope to see more of your finds and some of the stories behind them.
---
Located in Durham region Ontario.  Always looking for local md'rs to hunt with.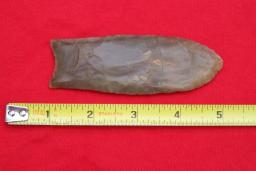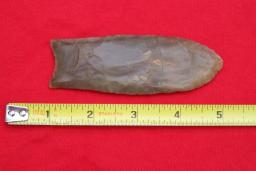 10-05-2017, 08:16 AM
Post:
#6
RE: INTRO
Hi Lou: I was happy to see that you still have your old detectors and that they are still functional. We have a great resource on our forum for the older machines in the form of one of our moderators, Sven Treasurelinx. If you ever have questions about the older units, he is the one to ask. Check out some of his projects and links here, you'll be fascinated.
---
shadeseeker, proud to be a member of Treasure Classifieds Forum since Oct 2015.

User(s) browsing this thread: 1 Guest(s)