Investors Wanted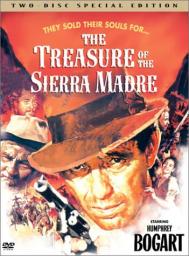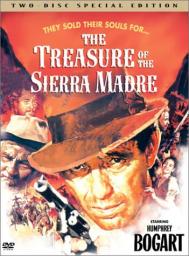 05-29-2015, 07:21 PM
Post:
#1
Investors Wanted
Received this exciting letter in my email box today. Anyone interested in going in as partners on this hot deal? I'd normally capitalize on a killer investment of this nature by myself, and reap all of the profits, but what's a couple of billion between friends? Copied & pasted below...
P.S. - If anyone is indeed interested in this venture, I also happen to have a bridge for sale, too

Name: paul
Email: phpgoldfingers@gmail.com
Subject: pls take the time to read
Message: My name is Paul, I am an American national from Dallas, Texas. I currently reside near Cagayan de Oro City, in the province of Misamis Oriental, Northern Mindanao, Republic of the Philippines.
I would like to describe a potential business opportunity. Northern Mindanao is renowned for almost countless sites of Japanese gold that was shipped here, buried and left behind by the Japanese military after their defeat at the end of World War 2. To locate such treasure, I have been using a ScanMaster 1550 scanner, manufactured in the U.S. and sold by Kelly Co. USA and also a GPR (ground-penetrating radar) scanner to analys potential sites recommended to me by local residents with a knowledge of the history of the area.
I recently visited a site in a small village close to Cagayan de Oro City, which has produced particularly impressive results. We have sufficient evidence, including genuine samples of gold extracted from the site of a treasure horde approximately 12 feet below the surface of the ground, in a spring, which has water in it most of the year.
However, the site borders two properties, and the property line is disputed by the respective owners. Both parties are willing to sell their properties in order to resolve the dispute, in turn allowing us to finish excavation of the treasure. (It should be noted that the owners of both properties are unaware of the samples of gold that we have extracted and only posses knowledge of the history of the site.)
I would like to entertain a potential investor to this project, specifically in order to purchase both properties and complete the recovery of the treasure. Excavation equipment is on-hand locally and the work can be completed in literally a matter of hours. I can provide you with photographic evidence of the gold samples described above and other artifacts recovered from the site showing the location of the treasure. I also live 15 minutes from our local international airport should you desire to visit the Philippines and check it with your own scanner in person.
The site has been scanned with 3 different scanners that show the target to be
approx. 60 cm. X 60 cm. X 75 cm...
If we go by a metal & weight calculator, the target should be about 11,500 lbs. or approx. 5225 kls.
I welcome any potential investor who would like to use their own scanner on the site. I also can send you the images from my GPR scanner. Also I had 2 divers on the site that felt the box the AU is in. It is laying at a depth of about 12 feet. I have taken all the precautions and lowered the risk as much as I can. I have ran 3 differ scanners on this site one of them was a 3D scanner and they have all came out with the same results, plus I have had divers in the hole and they have felt the box. I was able to get samples of gold out with a probe that we drove into the box. One piece was big enough to have tested and it tested at 24k.
I am not trying to sell this to you..Bring your own machine and scan it all you like. Let your scanner be the salesperson for you. There are many sites you can go to on the Internet and do your homework on the history of World War 2 and the Japanese takeover of the Philippines.
All this can be done legally under Filipino law. The Philippine government is entitled to 40% of a treasure find, leaving 60% for the investors. It also makes your au or money legal where you can move it anywhere in the world with the documents from the Philippine government.
As an example if there are 5 tons of gold and the government takes 40% that still leaves 3 tons of gold for the investor or investors...
This is my offer to any investor. First of all the only way I will do this is to make it 100% legal. Any investor not willing to follow the Philippine laws will not be considered...
Your investment will pay for both pieces of property where the property line is in dispute and that will settle that issue. The investment will also pay for permits and legal fees as well as all cost of labor and machinery relating to the excavation.
For my part, I will keep 15% of what is left of the 60 percent.
I'm going to sale this in shares. There will be 10 shares, each one worth 10% of the balance after the government takes 40% and then I take 15% of the balance.
Again as an example if there are 5 tons and the government takes 40% that will leave three tons, or 6000 lbs. Then I will take 15% of the six thousand pounds that will leave a balance of 5100 pounds for the investors. One (1) share is 10% of the 5100 pounds that would be five hundred and ten pounds (510) or roughly 7,350 troy ounces, having an approx. value of $8.5M for one share. Each share will be sold for $165,000 dollars (negotiable), you can buy one or you can buy all 10 its up to you.
The important thing to remember is this, you don't have to make a commitment until you've come here, brought your own GPR scanner and satisfied yourself that this is an excellent opportunity.
Thank you very much for your time and kind attention. I look forward to answering any questions you may have.
You can contact me any time at this email address.
Paul
---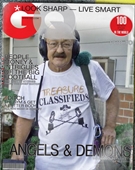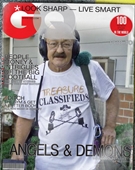 05-29-2015, 08:30 PM
Post:
#2
RE: Investors Wanted
(This post was last modified: 05-29-2015 08:35 PM by Ohio Dirt Fisher.)
Not my cup of Java there Chief. Sounds great. You got any idea how much round trip airfare costs to the Philippines? You know how many islands there are in the Philippines? Islands you may never come home from? Which are still mostly ruled by Malaysian and Philippine pirates! It's true though. There is gold out there in abundance as he states. But you gotta be one tough and savvy SOB to meet a match there, especially if you can't speak the language and dialect. They have over 200 dialects. You gotta be a language major to understand it. But you're young and adventurous, pay up your life insurance and go for it!!! Sure would be an adventure of a lifetime!!!

ODF
---
MineLab SE Pro
w/11" Pro, 12x10 SEF, 8x6 SEF, Explorer 1000
Garrett AT PRO
, w/8.5x11, 5x8, Deteknix Wireless, RnB Recharge (2).
Delta 4000
, w/8" concentric, 13" Ultimate, 5x10 DD.
Garrett PP, & Pro Pointer AT
.
Leusch, Hori Digger (2), Sampson Ball Handle Shovel.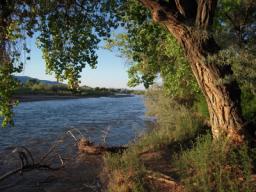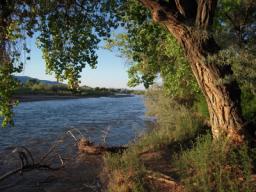 05-29-2015, 08:36 PM
Post:
#3
RE: Investors Wanted
I was notified today that I had won $8.6 million dollars in a UK lottery so I'm forwarding this thread to the nice fellow named Brian who notified me with instructions to transfer my winnings and bankroll the whole thing. No more investors are needed ,,,,,,sorry.

One of those early bird things you know............................
---
Dusty, proud to be a member of Treasure Classifieds Forum since Aug 2013.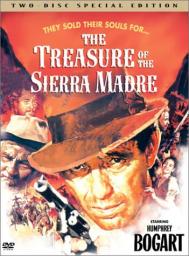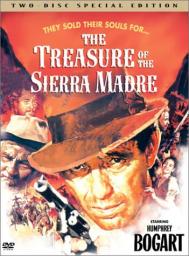 05-29-2015, 09:12 PM
Post:
#4
RE: Investors Wanted
What cracks me up is how the crook mentions Kellyco. At least he did research on his marks!!! Lol. Maybe Big K is behind the email. They're probably moving tons of the Gold Scanner 5000's

Joe
---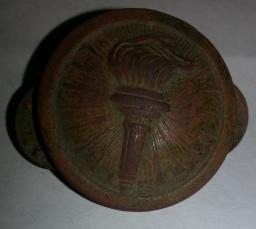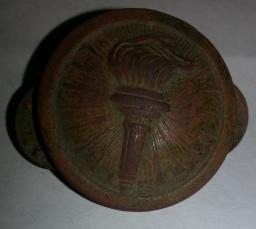 05-30-2015, 06:47 AM
Post:
#5
RE: Investors Wanted
Digger I just ordered two OKM eXp 5000 gold editions. One for you and one for me. When do we leave ? I read it in the internet so it must be true.
---
I have 3 best friends. Their names are Ace 350 , AT Pro ,  and a Fisher F 75 but I like people too.


05-30-2015, 09:56 AM
Post:
#6
RE: Investors Wanted
I love treasure stories but this is a new type called "Scam TreasureStory".....too funny because I never heard of anyone sharing in this hobby.
We all know that Markos burried gold in the Phillipines while the country went to the dogs but this story just doesn't cut it.
---
Bigtony, member of Treasure Classifieds Forum since Jan 2015.

User(s) browsing this thread: 1 Guest(s)