It's Too Hot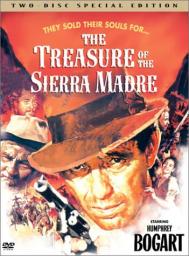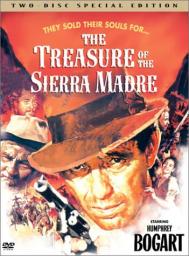 07-11-2014, 07:13 PM
Post:
#1
It's Too Hot
(This post was last modified: 07-11-2014 07:18 PM by NjNyDigger.)
Gerry F. & I hit the dirt again, today. It wasn't so bad out, 'only' 85 with off the charts humidity

Can't wait until the Fall.
We were hunting an old park, when one of the neighbors of that Indian guy's who's house I hunted a couple of weeks ago walked by. He remembered me, and we shot the shit a little while. He then asked if we wanted to come over and search his yard. The house was built around the turn of the century, and we were picturing a field day. The guy said when he got back from his daily walk through the neighborhood, he'd take us over to his place. We were so excited (and hot), we hardly hunted the park, we just waited for this guy to get back, like 2 kids the night before Christmas, lol.
Long story short...
This guy has a tiny plot of land, and it was ALL filled

Nothing but clad and a few wheats for both Gerry & I.
My best finds of the day (both from the park) were the sterling silver ring, and the good luck token, plus a couple of wheaties. We'll get'm next time!!!
P.S. - Apparently, this guy owns several properties, as he was reeling them off like the alphabet. One of them, according to him, is from the mid 1800's. He told me to call him anytime to hunt any of them. Very nice gentleman. I might go check them out next week.
Joe
---
07-11-2014, 07:30 PM
Post:
#2
RE: It's Too Hot
hell, you did better than me, i did the idiot dead battery day.
walked  over a mile in 90+ heat and deadly humidity through the woods. started going and the darned batteries where dead. 
sweat my ass off and got eaten alive by mosquitoes and yellow flies and didnt even get a .99 cent pop top to sell  ...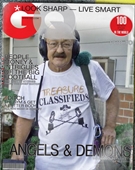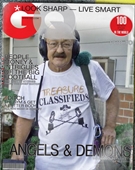 07-11-2014, 08:47 PM
Post:
#3
RE: It's Too Hot
Joe. Anticipation of virgin territory is a killer. But you had some nice finds in the park for sure. That ring is fabulous! Spring in NY/NJ is to die for. Summer is a swelter. I will absolutely never forget late July afternoons getting down into the subway at Wall St. Station to head for Woodlawn where I sometimes parked my car at the end of the North line. Until I wised up and got monthly Metro North tickets. But I still had to make connections to Grand Central. I spent all day here out in the sun trimming soccer goals and some time in the shade trimming dead wood off the trees. I'm now shaved bald as a cucumber to beat the mild 81F heat. I just can't take it anymore. August is coming and it will be time for ice water towels for sure.

BONES! I don't know about that kind of heat there. I definitely can't take it. I was in Miami once changing flights and stepped out for a smoke. In August. That's the last time I'll do that! I always try and carry a spare pack of charged batteries. Sometimes I fuck up too. It happens.

Ed
---
MineLab SE Pro
w/11" Pro, 12x10 SEF, 8x6 SEF, Explorer 1000
Garrett AT PRO
, w/8.5x11, 5x8, Deteknix Wireless, RnB Recharge (2).
Delta 4000
, w/8" concentric, 13" Ultimate, 5x10 DD.
Garrett PP, & Pro Pointer AT
.
Leusch, Hori Digger (2), Sampson Ball Handle Shovel.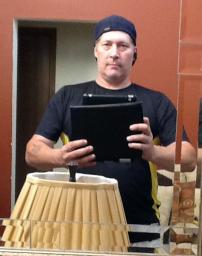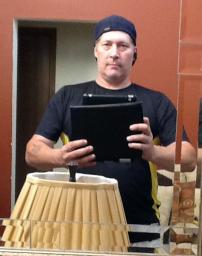 07-13-2014, 07:55 PM
Post:
#4
RE: It's Too Hot
Good digs Joe! Cool ring ;-)

HH
---
MichiganRelicHunter, proud to be a digger since 1977

User(s) browsing this thread: 1 Guest(s)