It started to rain................

10-31-2015, 09:13 PM
Post:
#1
It started to rain................
as soon as I walked out the door with my gear. Here we go again I thought, will be dragging all my gear back in. So I sat in the car for a minute or two deciding, drive off to the spot and watch the rain come down harder and just have to come back home or go back inside. Took the gamble, drove off.
Got to my spot, cold, really windy, it has a large amount of soccer fields about 1/2 mile. So its very open, I was at the eat end while the wind was gaining speed from the west end. Oh, yes it was sprinkling just a touch. Figured its not bad enough yet to at least give the hunt a try, even if for a few minutes. About 10 minutes later it let up, thank goodness, didn't have the plastic bag in my back pocket to cover up the GoldBug Pro control box.

Was using the 5x10 coil today and decided to cruise a bit and not dig any number below 49. 49 could be a gold ring but, also are those nasty foil/thin cardboard juice bottle lid liners. Tried to concentrate on 53  and higher ID numbers.

The hunt started off slow, mainly trash and a few pennies. Then good finds started to pick up. The GBP loves Canadian clad coins and ID's them relatively well compared to most ID machines. And it seems to love the clad dimes that are hard for many of the detectors to pick up. What they leave, I get...

It was getting colder every minute I was out there even with enough layers on to be insulated like a walrus. Should have wore long johns. After about 1 hour it started to sprinkle again, I slowly meandered my way to the car. Just when I got there, the rain picked up. Loaded up and went home.

In about 1 1/2 hours time, I found
$1 coin
$2 coin
6 quarters
9 dimes
4 nickles
and about 10 pennies

I enjoy using the GBP, rather simple, not too many features or adjustments, just works great.
---
Nokta Impact, Deteknix Quest Pro,Teknetics Mark 1
Self built Mirage PI's --- they work great!!
Free Vintage Metal Detector Catalog Downloads, Tips, Mods
http://www.treasurelinx.com/home1.html


10-31-2015, 09:31 PM
Post:
#2
RE: It started to rain................
Sven, you sound like your a coin hunter just like me. Good thing you waited and the rain let up for you. Congratulations!
---
Bigtony, member of Treasure Classifieds Forum since Jan 2015.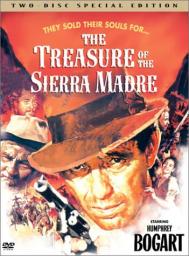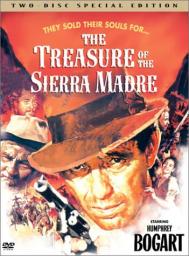 10-31-2015, 10:02 PM
Post:
#3
RE: It started to rain................
Sven, you have no IDEA how many times I've been in my car first thing in the morning, asking myself the same question; "Should I go today, or not?" Weather, feeling sick, being short on time, etc. makes me second guess my decision. And then common sense normally kicks in, and I proceed to my detecting spot! Lol.
My view is, detecting is largely a mental game, just as much (if not more) than equipment used, location, and other factors. If one isn't in a good state of mind, I believe 1,000% it affects what we find...and not for the better. Showing up to a site with a positive outlook, a realistic goal, and a sense of purpose can work wonders.
I'd say you clearly won the battle...you got to go hunting, and walked away with another deposit for the $$$ account

Joe
---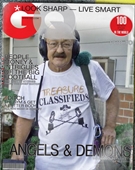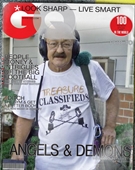 10-31-2015, 10:44 PM
Post:
#4
RE: It started to rain................
Great job for some perseverance! I don't know how many times I decided to go based on radar and got soaked out in the woods!

Ed/ODF
---
MineLab SE Pro
w/11" Pro, 12x10 SEF, 8x6 SEF, Explorer 1000
Garrett AT PRO
, w/8.5x11, 5x8, Deteknix Wireless, RnB Recharge (2).
Delta 4000
, w/8" concentric, 13" Ultimate, 5x10 DD.
Garrett PP, & Pro Pointer AT
.
Leusch, Hori Digger (2), Sampson Ball Handle Shovel.
11-01-2015, 08:43 AM
Post:
#5
RE: It started to rain................
I'm debating that same thing this morning. Luckily I keep all my gear in a big duffle in the truck, but putting on the rain gear,cold water down my back,not to mention where I am thinking about going is wooded and brush hich means there is a good chance for deer ticks......but I did break out the topo maps and found there was and old house from the late 1800's there....tough call all around. Congratulations on the funds Sven!! You may have made up my mind for me!!
---
Padiggydirt, proud to be a member of Treasure Classifieds Forum since Oct 2015.
11-01-2015, 12:59 PM
Post:
#6
RE: It started to rain................
It's much easier once you back out the driveway and put the car into drive.
You now feel committed and away you go.

I was rewarded a number of times by finding a gold ring within the first 15 minutes of hunting...................
---
Nokta Impact, Deteknix Quest Pro,Teknetics Mark 1
Self built Mirage PI's --- they work great!!
Free Vintage Metal Detector Catalog Downloads, Tips, Mods
http://www.treasurelinx.com/home1.html

User(s) browsing this thread: 1 Guest(s)