Jeepers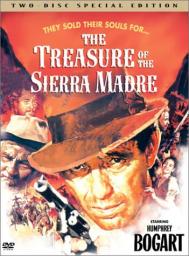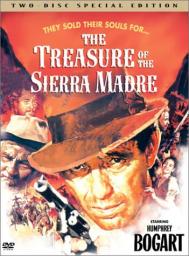 07-02-2014, 09:10 PM
Post:
#1
Jeepers
Man, this guy got royally hosed. Yes, he's an idiot, but, still, surprised at the severity they unleashed on this poor sap. I copied and pasted the article below, as the link wasn't working...

An Everett, Washington, man is out of jail but must return to Yellowstone National Park in 10 days to continue facing the criminal charges he incurred on an alleged treasure-hunting trip last month.

Darrell Seyler, 50, must remain in Washington when he is not attending court in Wyoming, post a $15,000 unsecured bond, and resolve traffic and driver's license issues with his home state in order to stay out of jail. His next court appearance is scheduled for June 16.
Seyler faces 16 misdemeanor charges stemming from one incident in April and another in May when rangers allegedly found him and a companion violating federal regulations in an attempt to locate the Forrest Fenn treasure.

Fenn, a Santa Fe, New Mexico, art dealer, claimed he hid the treasure, worth at least $1 million, somewhere in the Rocky Mountains north of Santa Fe in 2010.

He published a poem in his memoirs that same year that he said contains nine clues to the treasure's whereabouts.

Yellowstone National Park is one of the most popular locations for those seeking the treasure because it contains several features that could match up to the poem's clues.

Seyler allegedly went searching in the Lamar Valley without the proper permits for being in the backcountry, illegally crossed the Lamar River in an inflatable raft, illegally crossed Slough Creek in a homemade raft and had both a metal detector and a digging shovel in his equipment, among other violations.

Rangers had to rescue Seyler and companion Christy Strawn, 37, of Seattle, on both occasions, court files state.

Strawn has since pleaded guilty to a single count of reckless endangerment as part of a plea deal with prosecutors. She is banned from Yellowstone until she successfully completes a five-year unsupervised probation sentence.
---
07-02-2014, 11:49 PM
Post:
#2
RE: Jeepers
(This post was last modified: 01-13-2015 02:01 AM by IndianaBones.)
I better put those wheat pennies back, hell another few years and some of my pull tabs will be illegal ....
07-03-2014, 08:37 PM
Post:
#3
RE: Jeepers
Dude,I just got back from Yellowstone. I watched 3wolves and a pair of Grizzlies feed on a dead Buffalo there...not to mention a herd of about 500 buffalo allin in Lamar Valley...so yes,those guys are really friggin stupid.
---
My empire of dirt.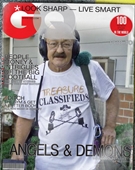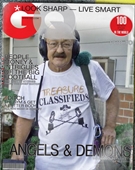 07-03-2014, 09:42 PM
Post:
#4
RE: Jeepers
Well the guy and his girlfriend are dingbats! Fenn wouldn't have gone to that much trouble to bury a treasure. It's gotta be somewhere in plain sight. And if this Darrell Seyler dude had any brains at all he would think twice, which he didn't twice, about going and digging up Federal Lands without so much as a phone call to find out what it's all about. We have a National Park here, the Cuyahoga Valley National Park, and you better not even have a detector in your truck in the parking lots, let alone swinging it around the forest without the proper written authority to use it. And best of luck getting that. I know some states and municipalities have some pretty stringent laws about detecting and this dumb ass just perked up the ears of the politicians and legal counsel. Just what we need. More bad publicity.
---
MineLab SE Pro
w/11" Pro, 12x10 SEF, 8x6 SEF, Explorer 1000
Garrett AT PRO
, w/8.5x11, 5x8, Deteknix Wireless, RnB Recharge (2).
Delta 4000
, w/8" concentric, 13" Ultimate, 5x10 DD.
Garrett PP, & Pro Pointer AT
.
Leusch, Hori Digger (2), Sampson Ball Handle Shovel.

User(s) browsing this thread: 1 Guest(s)