Just at it again, fun finding detectors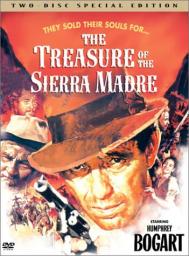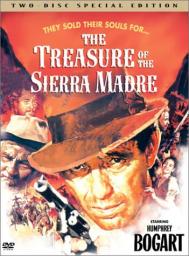 12-08-2015, 10:47 PM
Post:
#2
RE: Just at it again, fun finding detectors
Sven, I'm beginning to wonder if you own stock in any of these detector companies!

The Power Scan looks kinda neat, I'd try it. Did you use these 2, or is this your version of a wish list for Santa? Lol.
What's that coin in the dirt, next to the detector?
Joe
---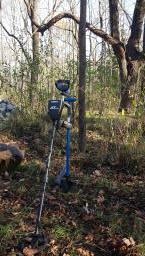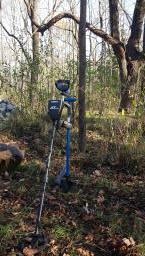 12-09-2015, 12:06 AM
Post:
#3
RE: Just at it again, fun finding detectors
All these foreign metal detectors! They are pretty neat. Who would you say has the best technology for metal detectors? Which country and or maker


Joe, I zoomed in and saw the cross so I thought crusader? so I did a quick Google search for crusader coins and the first site I clicked was some forum for ancient coins. 2nd coin looked extremely similar to the one you asked about in the picture.

Dukes of Apulia or Counts of Sicily & Calabria, c. 1060 - 1080 A.D.
---
Zachbl92, proud to be a member of Treasure Classifieds Forum and detectorist since Nov 2015.
Garret At Pro(12x13, 8.5x11, 5x8, 4.5") Garret At Pinpointer, GG original headphones, Predator Piranha/Little Eagle T shovel, Lesche hand digger.
Button Count FTY: Lost count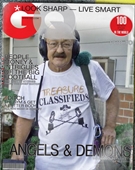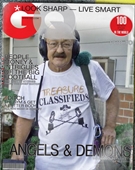 12-09-2015, 11:41 AM
Post:
#4
RE: Just at it again, fun finding detectors
Man Sven, everybody makes them!!! Thanks for the info!!

Ed/ODF
---
MineLab SE Pro
w/11" Pro, 12x10 SEF, 8x6 SEF, Explorer 1000
Garrett AT PRO
, w/8.5x11, 5x8, Deteknix Wireless, RnB Recharge (2).
Delta 4000
, w/8" concentric, 13" Ultimate, 5x10 DD.
Garrett PP, & Pro Pointer AT
.
Leusch, Hori Digger (2), Sampson Ball Handle Shovel.
12-09-2015, 02:45 PM
Post:
#5
RE: Just at it again, fun finding detectors
Haven't used any of them. Just find them on the web rooting around.
Would be nice if Santa would drop off a few free samples.

A lot of these detectors might be built on an older Tesoro platform. Some sound like an old Bounty Hunter. And may have started a Geotech forum project at one point. That's the kind of info I am looking for. Would give me a better clue to performance.

The Bulgarian machines seem to use the same control box housing made by one manufacturer. I am going to hunt that down. It's the same as my Deeptech Vista Gold housing. And my PI circuit board just fits in place......
---
Nokta Impact, Deteknix Quest Pro,Teknetics Mark 1
Self built Mirage PI's --- they work great!!
Free Vintage Metal Detector Catalog Downloads, Tips, Mods
http://www.treasurelinx.com/home1.html

User(s) browsing this thread: 1 Guest(s)