Last day to safely detect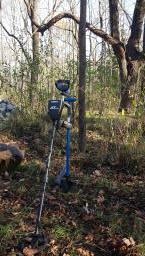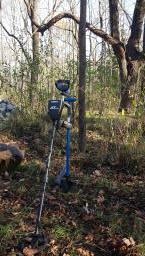 12-04-2016, 01:07 PM
Post:
#1
Last day to safely detect
Today is the last day to safety detect here in Salem Co. Everyone and there grandparents and kids will be out gun hunting. Litterally. A lot in Quinton at least. So my only safe options will be on sundays, when gun isn't allowed on the 11th 18th and 25th...
Might try and get onto a private permission between those days and wear a safety vest and hat and check with the land owners.
My goal for January is to get at least 3 new permissions, and I already have some good ones in mind + tons and way to many other spots. Just gotta grow a pair and ask. Still a struggle to knock.
But for the most part, today and the rest of the month will be very short of detecting...
Also, sadly, the striped bass have not hit the surf due to no bait fish so I hear. They are still 2 hours north of me or out in the ocean. Hopefully they come down to play.
In the coming days, I won't have much to do...so I gotta think of some things. In the meantime, I got a early xmas present from cassandra to try and help keep me occupied.
A video game, skyrim for Xbox one and a 6 month membership.
So yeah, look foward to Christmas, the food, the friends and family and of course the presents because I'm spoiled.
Not the snow or any day besides sunday... Unless the fish decide to come.
January, I hope you come soon!
Best of luck and happy hunting to those who still are able to get out, and if not, enjoy whatever else you do in the meantime!
Zach
---
Zachbl92, proud to be a member of Treasure Classifieds Forum and detectorist since Nov 2015.
Garret At Pro(12x13, 8.5x11, 5x8, 4.5") Garret At Pinpointer, GG original headphones, Predator Piranha/Little Eagle T shovel, Lesche hand digger.
Button Count FTY: Lost count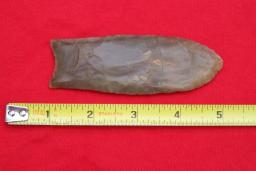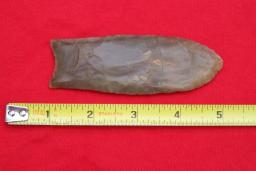 12-04-2016, 02:01 PM
Post:
#2
RE: Last day to safely detect
Zach please be careful out in the wilds with the hunters around. I would think maybe you would be safe in a field, in the open with a blaze orange vest and hat. Or maybe you could switch your tactics to parks, yards, schools etc. Sort of recreational detecting as opposed to your normal pursuits.
We have to be careful here too during hunting season as a sort of madness spreads among the deer hunters, and Sundays are just another hunting day in our area. The fall and winter are my favorite times to be in the woods, but I've had so many close calls with careless hunters that I'm wary of venturing into my own woods. I guess there are bad apples among the hunters just like there are among MDers. All it takes is one or two irresponsible people to give the rest a bad name.
Enjoy that new game and have fun during the holiday season with family, friends, and food. And keep an eye out for the stripers--that sounds like a great way to pass the time.
---
shadeseeker, proud to be a member of Treasure Classifieds Forum since Oct 2015.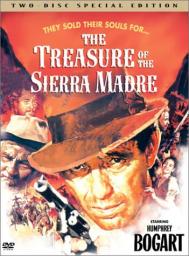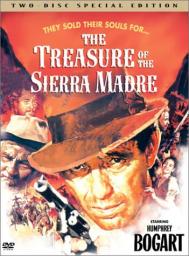 12-05-2016, 01:32 AM
Post:
#3
RE: Last day to safely detect
January? I want March to come soon!

But not too soon. My hunting season is just about done, and I'm looking forward to sleeping in on my days off. A little R & R never hurt anyone, lol. In about 6 or 7 weeks though, the detecting itch will start to bother me, and I'll begin charting my course for the Spring.
Use the Winter months for door knocking. Try 2 per week. 8 per month. 24 over the course of the Winter. Even if only 4 said yes (and I think you'll do better than that), you automatically kickstart your hunting season next year with a full slate of private properties to hit.
If you see a person outside of their older home, just walk up and shoot the breeze. Remember when we met up? Sweet guy, but those stories


What is "Skyrim"?
---


12-05-2016, 09:30 AM
Post:
#4
RE: Last day to safely detect
Zach, good point about hunting season. It's not something I think about in the city but if I head north to the woods you are correct, I'll be careful.
I have to get some permission as well. I was out with a friend Geoff and he had three already lined up. He went to them before but shared with me and that was cool.
I found an old green 7 UP bottle and gave it to him, He is into relics like you are, the rusty ones really make him happy.
You could also try a few beaches this winter because the tides are different and you never know what is brought in on some winter tides.

Good luck out there
---
Bigtony, member of Treasure Classifieds Forum since Jan 2015.
12-05-2016, 10:23 AM
Post:
#5
RE: Last day to safely detect
I think you would be ok with high visibility clothing. But you still have to be careful, because of idiots. Never under estimate them. Fishng for stripers and beach detecting sounds fun. Maybe both in oneday.

Good luck and hope you find some fun to occupy your time.
---
updownup, proud to be a member of Treasure Classifieds Forum since Oct 2015.


12-05-2016, 11:59 AM
Post:
#6
RE: Last day to safely detect
Updownup you have a great idea, fish at high tide then detect at low tide. Best of both worlds, cool
---
Bigtony, member of Treasure Classifieds Forum since Jan 2015.

User(s) browsing this thread: 1 Guest(s)