last spring heart stopper.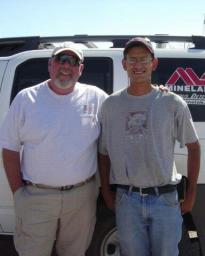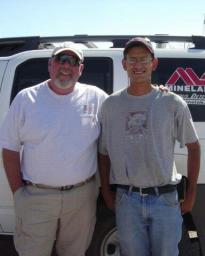 04-17-2014, 01:19 AM
Post:
#1
last spring heart stopper.
Went detecting out in the desert with my friend brad and his brother steve, we started detecting the old wagon trail out of Ludlow,Ca. Heading east, I found 2 indian cents, 1904 and 1906 then dug up a 1917-s merc, then down the trail a little ways I dig up a 1908 barber dime,then a few teens wheats,then where the trail crosses route 66 I found a 42-s merc,then a 54-d rosie and a 51-s quarter for my 4th trifecta ever,just then steve comes up and shows me a. 1921 morgan dollar, I ask him where did you get that? He says across 66, so I go over to the area and start digging up morgan after morgan,all 1921s, after 15 mins. I had 11 of them. As I sat there looking at them,something was different about them from other morgans I had dug, as it turns out,thay were all fake, old fakes. Just thought I. Would share that with you guys. Thanks for lookin.
---
I use a minelab SE pro!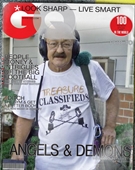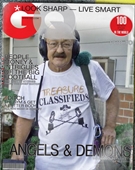 04-17-2014, 07:28 AM
Post:
#2
RE: last spring heart stopper.
(This post was last modified: 04-17-2014 07:34 AM by Ohio Dirt Fisher.)
That would be a heart stopper for sure. I've heard of those fakes. What tipped you off that they were? But that trifecta was sweet. So far here all I got is a unifecta. Hoping for the day to come!!

And I find soooo.. many pennies, memorials mostly and lately a pile of wheats, but not one IH yet. Are the signals a touch different? I do notice that copper Canadian pennies have a slightly different sound, as do some wheats.
---
MineLab SE Pro
w/11" Pro, 12x10 SEF, 8x6 SEF, Explorer 1000
Garrett AT PRO
, w/8.5x11, 5x8, Deteknix Wireless, RnB Recharge (2).
Delta 4000
, w/8" concentric, 13" Ultimate, 5x10 DD.
Garrett PP, & Pro Pointer AT
.
Leusch, Hori Digger (2), Sampson Ball Handle Shovel.


04-19-2014, 07:03 AM
Post:
#3
RE: last spring heart stopper.
Nice, I think it would be cool to have some really old fake coins.  Although silver would be nice.  Back when fakes would have been harder to make and to have a good one would make for nice conversation and questions.
---
Boots, proud to be a member of Treasure Classifieds Forum since Jul 2013.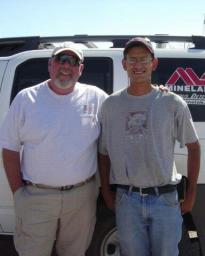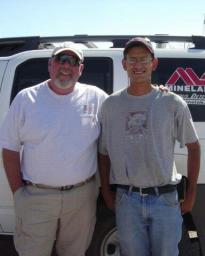 04-19-2014, 10:44 AM
Post:
#4
RE: last spring heart stopper.
Wow Boots, that is just what I thought. Thanks!
---
I use a minelab SE pro!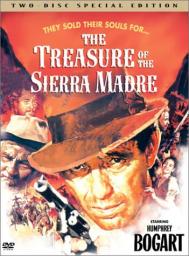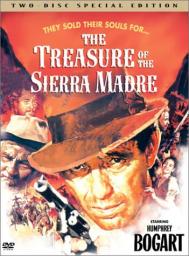 04-20-2014, 08:47 AM
Post:
#5
RE: last spring heart stopper.
Fake Morgans would be just as fine for me, heck, they're probably rarer! There must be a VERY interesting story behind those

Joe
---

User(s) browsing this thread: 1 Guest(s)