late Oct. 2010 TWO IN ONE HOLE.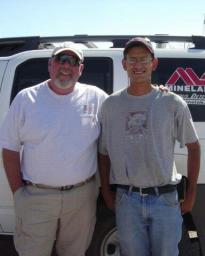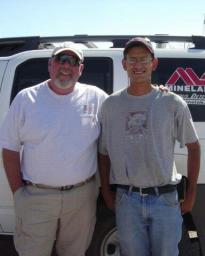 04-13-2014, 11:04 PM
Post:
#1
late Oct. 2010 TWO IN ONE HOLE.
Me and my buddy brad head out there again to hunt that area and this time we bring one of the guys who told us about it. (Bob Crompton) I m hunting about a 1/4 mile down the road and brads about a half mile away and bobs detecting where we found the CC, I'm digging beer cans galore from the 60s and 70s, then I get another can signal about 5in. Down, start digging,then I hear the sound of two silver dollars hitting eachother. I feel around in the sand and pull up a 1878-s and 1879-s morgan dollars, I could not believe my eyes! I put down my detector and start running over to my friends and acting like the idiots from diggers. Thanks for lookin!
---
I use a minelab SE pro!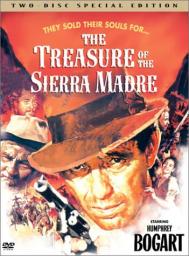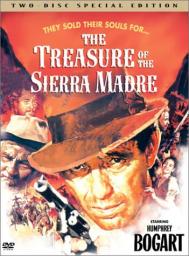 04-14-2014, 05:45 AM
Post:
#2
RE: late Oct. 2010 TWO IN ONE HOLE.
Oh my lord...that's just not fair, Leo. Two in one hole!

That's absolutely nuts!!! You boys have some magical spots out there, for sure. You probably have pounds of silver from over the years, yes? Just fantastic, but, I gotta say...
How in the world am I ever going to top that?! Lol.
Joe
---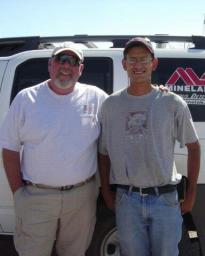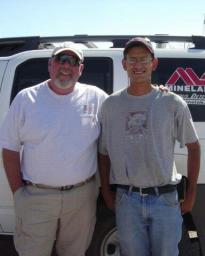 04-14-2014, 10:24 AM
Post:
#3
RE: late Oct. 2010 TWO IN ONE HOLE.
(This post was last modified: 04-16-2014 01:08 AM by leo aranza.)
This was morgan #6 and #7 for me,you will top it by finding three in one hole,or 2 seated dollars in one hole. Its all out there some where! Just when you think you found something great,someone you know finds something better. Thanks joe. That's what always happens to me.
---
I use a minelab SE pro!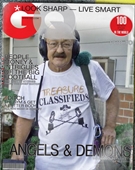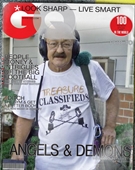 04-16-2014, 05:32 PM
Post:
#4
RE: late Oct. 2010 TWO IN ONE HOLE.
Unbelievable find Leo!!!!

My tag alongs would have said, "Hey, have you seen Ed lately." and my kid would pop in and say, "Ah, he's probably taking a nap somewhere.", while all along I'd be there passed out on the ground with 2 Morgans in the hole.
Man I gotta start swinging more.
---
MineLab SE Pro
w/11" Pro, 12x10 SEF, 8x6 SEF, Explorer 1000
Garrett AT PRO
, w/8.5x11, 5x8, Deteknix Wireless, RnB Recharge (2).
Delta 4000
, w/8" concentric, 13" Ultimate, 5x10 DD.
Garrett PP, & Pro Pointer AT
.
Leusch, Hori Digger (2), Sampson Ball Handle Shovel.

User(s) browsing this thread: 1 Guest(s)