Latest Hunt & Camera Review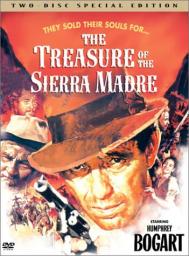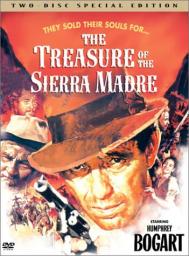 09-11-2014, 01:21 PM
Post:
#1
Latest Hunt & Camera Review
(This post was last modified: 09-11-2014 04:58 PM by NjNyDigger.)
Made it out with fellow forum member Gerry F. yesterday. We are on a HELL of a roll! Unfortunately, it's not a good one, lol. We've tried numerous spots over the past 6 or 7 hunts, and every single one of them has lead to nothing but clad & frustration. The biggest problem we've been encountering is fill. It's everywhere here. In an urban place like ours, they call it 'revitalization', though I call it raping the land. I can almost hear a city planner and what must go down at some of these meetings; "Take out all that history crap in the ground and make the turf look pretty for the people who will elect us!".

I did snare a couple of goodies yesterday, so, not too bad. I also tried out a new action camera that shoots in full 1080p, which I'll give you the scoop on below, as well as the video of our hunt yesterday, which was shot with the camera itself.
I am a fan of the GoPro HD cameras. Always wanted one, however, I find them too big & bulky, cumbersome, and expensive. I found a PHENOMENAL alternative

It's called a Mobius. It's this tiny spy camera that is literally the same dimensions as a box of Tic Tacs...maybe even a wee bit smaller. These are made in China, and the original model (the 808) was disguised as a car alarm fob. The RC car/plane guys discovered them originally, due to their size, price & weight. They tape them to model cars, planes, quads, etc., and record their drives/flights. Now...
The model I use is the newest one, called the Mobius HD. This is the one that shoots in full 1920 X 1080p HD video at 30 fps. You can also shoot 1280 X 720 at 60 fps. It is also capable of doing time lapse videos, takes great still photos, and can even be used as a dash cam in your car, where it can record video in loops to serve as evidence in a car accident, etc. Again, this thing is TINY. A wee bit smaller than a box of Tic Tacs. Video quality is STUNNING, especially for something this small. Don't judge the quality of the video 100% on my footage, as I muted the colors by accident, and I have to play around with my export settings. I'll put up another (better) video sample soon. Now...
Best thing about this camera is the price! They go for anywhere from about $70 to $85 online. The former price is if you buy overseas, and don't mind a lengthy shipping time, and the latter prices are if you buy from someone within the US for speedier shipping, and added peace of mind. I got mine from an outfit called SPYTEC in NYC, since they're about 15 minutes from me. They are one of the few legitimate US dealers.
Included with the camera itself, you get a little cradle mount that the camera slides into. This can then be strapped to a motorcycle helmet, legs, arms, etc. It also comes with a little square tab that you can insert on the bottom of the mount, which has a threaded hole that you can use to connect it to a tripod. Additionally, comes with a camera-to-USB cable that you can use to either charge the camera, or upload your footage to the computer with. You can also use the wall mount on those cheap iphone chargers to juice the battery up, which is what I do, by plugging the USB into it.
The set-up I use, is to take the provided Velcro and affix it to the bill of a baseball cap. The camera sits nicely while you detect, and all you have to do when you're ready to film is to take off the hat & hit 2 buttons. That's it, ready to record! ***The Velcro that comes with the camera will work in a pinch, but, it isn't that strong, as when I tried taking the camera off the hat, both pieces of Velcro lifted up. So, get some stronger Velcro at a hobby shop instead***. I charged mine fully the night before my hunt, and used it for about 5 hours yesterday with no problem. However, if you're going to be using it continuously for some reason, the battery will last approximately 90 minutes.
Pluses - Tiny & lightweight, can be affixed to a hat and a million other places, simple one-touch recording, superb video quality, decent battery life, offers hands-free videoing, good built quality, inexpensive, many online forums with thousands of tech savvy users can help with any issues you may have
Negatives - Supplied Velcro tape strips don't stick very well, in order to change camera settings, you need to access an online GUI interface. On a PC it is very simple to do, however, on a Mac, it can be a bit cumbersome. Since it's a cheaper inexpensive Chinese product, don't expect any type of phone support or email support from the manufacturer
To be honest, I would REALLY love to use the HD sunglasses, like the ones in our contest. However, I wear prescription reading glasses, and having to wear two pair on that the same time might feel and look a LOT awkward, lol.
Anywho, links, pictures & videos below. If anyone has any questions, just ask and I'll be happy help

http://youtu.be/g1-BQDsyqdE
Seller's product page -
http://www.spytecinc.com/catalogsearch/r...0&q=Mobius
http://www.novotm.com/mobius-instructions.html
Joe
---


09-11-2014, 01:42 PM
Post:
#2
RE: Latest Hunt & Camera Review
i watched the video ...and i was impressed with the quality for a budget priced
camcorder....im going to check them out..thx for the info.
was good to see a bit of silver pop out

.  and i like the tie slide/ clip
nice item. i find many pocket/pen knives always rotten...lol
as said enjoyed your video ...few nice bits found will subscribe

GL&HH
Simon
---
nomis, proud to be a member of Treasure Classifieds Forum since Sep 2014.
deep-tech vista smart ....Xp Deus v.3.2 (back up machine). and a rubbish Garrett pro-pointer..
www.detecting-in-england.comhttp://
09-11-2014, 02:18 PM
Post:
#3
RE: Latest Hunt & Camera Review
That tie slide is really nice.
that merc is nice to, always nice to pull up some silver.

H.H.
BONES ...

User(s) browsing this thread: 1 Guest(s)