Let's Re-Boot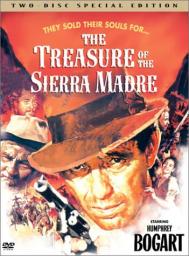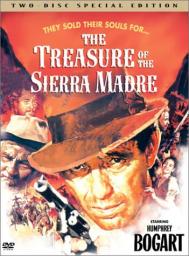 01-04-2017, 09:51 AM
Post:
#1
Let's Re-Boot
Guys, a member and I had a back and forth via PM the other day, and I won't use his name since I didn't ask permission, and out of respect. If he wishes to reply here, he will. The conversation was a pleasant one, but I know that this member was peeved, and he had every right to be. As I would, if I were in his shoes.
It was in reference to him redeeming the gear he earned on this site. And yes, he did earn every bit of it. Yet, I had to turn his request down. Which made me feel awful. The reason for the decline wasn't a monetary one, as I still have stock of certain items, and those that I do not have can be easily ordered. The primary reason for not sending the requested item was…
As many of you know, I had to change the gear giveaway program due to anemic activity levels in the community. The member mentioned above simply didn't meet the minimum posting threshold. While I'm a detectorist just like all of you, I also have to play the role of businessman when it comes to this site, as that's what's needed for a community to function. Just like any other business, I have to ensure the bills are paid, the lights stay on, we're offering a great product, everything is working okay, etc. I also have to ensure that the business has "funds" coming in. For forums, "funds" mean activity. The more activity we have, the more I can justify expenditures. However, a business that's struggling cannot consider spending a penny for anything more than the basic necessities. Simple math.
With all that in mind, I changed the gear giveaway program to make it fairer. For everyone. Myself and the forum included. Gear will still be earned in the same exact fashion as always, but the only difference is I now require a minimum amount of posts to be made, in order to redeem the goods members have earned. It is tough? Yes. No objection from me. But it was also tough for me to give away thousands and thousands of dollars worth of goods, when there was hardly any site activity. Yet, I swallowed that fact, and continued to do it for quite a while, as I'm a man of my word. 
So, in the interest of doing the right thing, here's what I'm willing to do…
I will partially restore the giveaway program to the way it was before, provided we can all come to a happy compromise that's fair for all parties...the members and the forum.
Do know though, that gear is meant to be earned.
While I consider myself a charitable person,
the main reasons for the gear giveaway are to increase site activity and involvement.
Without that, the site cannot flourish. And if the site cannot flourish, I will need to re-apply the stricter poster minimums to redeem gear.
The ball is in your court. Let me know what's fair & doable, and then I'll make a call on what course I believe is best. But I don't want to see any ridiculous suggestions like 50 posts per month or 75 posts per month to redeem gear. Ain't gonna happen. We need more site activity, more member involvement and more vocality from people here. And that takes work. I ain't just giving this stuff away. We tried that before, and people took advantage. I'm willing to be fairER, but the members here need to do their part, too. 
Consider this an experiment in human dynamics. As I'm a fair guy, I'm willing to bend, because I appreciate our members, and I want what's best for this community. But I also expect members to bend as well, and uphold their end of the deal. It's an opportunity. And like all opportunities, you can do the best you can with it, or you can blow it. I'm confident you'll knock it out of the park. But remember, this is my second shot at being fair. Just like in baseball, it's 3 strikes you're out.
One final thing…A longtime member here told me a few years ago that offering what I was to people was nuts. It was too much. It would create problems. Sadly, I didn't heed his advice. But the truth is, I enjoy giving stuff away. I enjoy showing members I value their time. I enjoy giving back. And I don't need to do it. I did it before and it was abused. So, realize that this is the ONLY community out there which offers this to members. And if you want it to continue, I need you all to be as active as possible. We're on shaky ground, as I do NOT want this community to be about posting for dollars. This is a special hobby, and the ultimate reason for this place is to have a home we can call our own. I urge you to make the most of this shot, and to do what's best for our home. If this fails (again), it will not be on my shoulders, only yours.
***If there are no replies to this thread, or even very few, there will be no need to change the gear giveaway program from its current status, as that let's me know members are satisfied with the way it is now***

---


01-04-2017, 12:29 PM
Post:
#2
RE: Let's Re-Boot
Being a hot and cold member (lots of posts vs time only to pop in and browse), I think that the redeemable points for merchandise is more than generous in itself. I'm not biased because one month, I meet the requirements, next month, I don't. This is the only forum that I have ever belonged to that offers free gear, and I personally think that the site would sustain the same amount of members even if there wasn't free gear to win. I like it here, and will be my primary site starting in spring (leaving the Canadian forum I think). Doesn't matter to me either way, Joe.
---
RelicMedic, proud to be a member of Treasure Classifieds Forum since Nov 2014.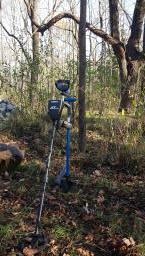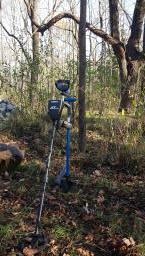 01-04-2017, 02:00 PM
Post:
#3
RE: Let's Re-Boot
(This post was last modified: 01-04-2017 02:03 PM by Zachbl92.)
So, as you know. I gave my opinion through personal message when the program changed and through the thread.
I do believe it is a nice addition, and something I would do myself if I was admin of a site like this. It is a good idea, but it's hard.
It is also more than a generous offering to members, which they should be doing in the first place in a community based forum(Posting, replying, ect). And to earn free stuff, is something to look foward to, yes. But it shouldn't be about the prizes to us posters of the forum.
It should be about enjoying to post, looking foward to it and others to see and respond. To help eachother, and be there for eachother. To bond and start relationships with others. Which I have, through this forum. And also outside it, with members.
That in itself is the prize and worth way more than millions of TC tokens in my opinion.
So I thank you, and you all know who you are.

But like I said earlier, it is something I would personally do. I like to give and it spices things up. So as the giver, I'd do it. But as the receiver I'm on the wall because it shouldn't come down to posting for prizes. It should come down to posting because you want too and being a part of the community as best as you can.

So....! I say... maybe what everyone has now, that's it. But we still have to do our part.
And if a certain member doesn't quite have enough for what they would like, they can earn points throughout the month. That's one idea, which is one side of the fence. Which would end the prizes.
As for keeping them, I think we obviously must have the tokens, you have to notice and believe we as a member are worthy of it for our participation, one prize, any prize per member every 6 months to a year. And maybe each prize deserves a minimum of posts per month or whatever it would be. So a shirt, would be less than if someone opted for a gold kit.
I'm not gonna say how much, because it's your gifts and your site. So what you choose, I believe is up to you, and that's what is fair.
---
Zachbl92, proud to be a member of Treasure Classifieds Forum and detectorist since Nov 2015.
Garret At Pro(12x13, 8.5x11, 5x8, 4.5") Garret At Pinpointer, GG original headphones, Predator Piranha/Little Eagle T shovel, Lesche hand digger.
Button Count FTY: Lost count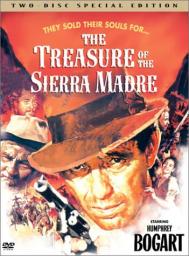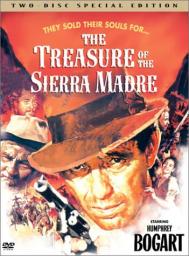 01-04-2017, 06:43 PM
Post:
#4
RE: Let's Re-Boot
R.M., thanks for saying that, I appreciate it. So you know, ALL members here are created equal, regardless of what they find, how much they post, etc., and I'll figure out a way to get
everyone
in on earning some cool goodies, once we can figure out the best set-up. Unfortunately, the reality is we don't have 30,000 or 40,000 members like some of the bigger forums out there. Where even if 29,000 members don't post, they still have 1,000 that do, and there's always plenty of content. And I know it sucks for you guys to constantly have to be asked for more activity. But due to our small size, we need to grind it more than the other guys if we wish to survive and thrive. And because I'm asking more of our members than another site would, I will make sure everyone is taken care of in some fashion that's fair

Zach, you have some good ideas. Specifically the one about members earning gear in direct proportion to how much they post. That way,
everyone
gets something, no matter if they post a lot, or a little. I too think the gear program is a good one, for many reasons, and I hope we can keep it around, especially in a manner which is reasonably doable for all members to get something from. As long as we have the activity, trust me, I'm open for basically anything. I'll do my part, as I've always done, as will some of our more frequent posters, but I really think we need to have a core group of about 20 or 30 people who can help give us that push. A rising tide lifts all boats, and with a good team and some cohesive spirit, we can accomplish a lot. But it's easier said than done.
Let's see what everyone else has to say...
---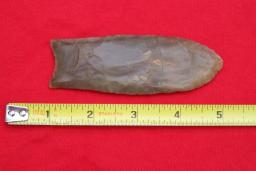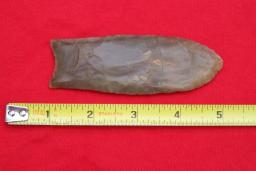 01-05-2017, 02:25 AM
Post:
#5
RE: Let's Re-Boot
I had a feeling that this topic would reappear here on the forum since we have been under the new coin redemption program for about 6 months and we are ready to start another year here at TC. When the new plan was first announced I decided to try and up my game a bit, even though I didn't think I would hit the mark. And I encouraged others to do so as well, thinking that even if we fell short of the goals for posting, we would all benefit from a more active, energetic site, and the site would also be more appealing to visitors dropping by and an enhancement to new members wanting to sign up.

Even though I thought I saw an uptick in activity and interest, I still felt that none of us were anywhere near reaching the goal for securing the free gear via coin redemption. Today, after Joe's renewed call for rebooting, I went back through my posts for the year that I have been a member here to see just how I was doing. My average number of posts per day was about one and a half early on and about two to two and a half in recent months. I was appalled. Pretty much a failure at "upping my game". Strangely, I thought I was doing much better. At times when I'd sign off at night I would see my name as last poster on 4-5 threads. I even thought at one time I might be overdoing things with too many replies and starting new threads that members might not want to read. The trouble comes when there are days away from the forum or when there seems to be little activity to respond to, or when there are technical threads that are out of my reach. Then the averages take a beating. How to sustain the posting becomes the big question.

We have a talented group of members here, ready and willing to promote the hobby, help others, pose questions, post comments and finds and talk shop on a high level, so quality is not the issue . Quantity seems to be the biggest problem this site faces. We have a core of 10 to 12 members here regularly posting and replying to most threads. And there are another 8-10 who post reliably, but to a slightly lesser extent.  I don't know the answer to getting more activity, other than urging everyone to take a few more minutes a day to read and reply, and to start new threads for discussion. A question in a reply could be a way to stimulate more responses and comments, instead of the standard "good job" comment. I also think we might do a better job of trying retain our new members. Many sign on, maybe post a time or two, then drift away, and once they leave the flurry of activity around greeting them passes by. Each newbie ought to be made to feel not only welcome, but needed and respected.

The format of TC is unique and ought to be a stimulus in itself to attract new members. I think it does just that; after all we have over 1500 members now. The job facing us now is to keep the forum lively, interesting, pertinent, and appealing. If we can do this there will be more opportunity to meet the goals, whatever they turn out to be, so that the promise of rewards for participation can be met by those who want to do so.

I have rambled on a bit here, but I think I'm on solid ground with these comments. I haven't really addressed the question Joe brought up about the number of posts needed on a monthly basis to participate the free gear program. I did note that Joe mentioned early on that he would be willing to revisit the question, should response to the plan not be adequate, and he is doing that now. So this is the time to make your thoughts known. If 400/month is not practical, how about  200, or 175. That's about 6 posts per day. If we can get more people to participate regularly in the forum, that shouldn't be a problem as there will be new ideas being presented all the time and more opportunities to respond. This is just a number to get things started. What do you think?

One more thing needs to be addressed and that is the fact that many of our members are no doubt participating solely for the pleasure of talking MDing with friends with no regard for rewards. When I first started looking at detectorist sites TC caught my eye because it was such a friendly inviting forum and I wanted to be a part of it for that reason only. If members don't wish to try for rewards, an increase in their posting output would still make the forum more lively and give those who wish to try for freebies more opportunities to post.
---
shadeseeker, proud to be a member of Treasure Classifieds Forum since Oct 2015.
01-05-2017, 10:13 AM
Post:
#6
RE: Let's Re-Boot
(This post was last modified: 01-05-2017 10:13 AM by updownup.)
I think the bar is set too high to achieve. But I'm here to share information about metal detecting and other topics. This is my reward, and I will continue if I keep finding it pleasurable.

Want to end this note saying It was nice of Joe to give back to the members for their participation. Not sure if there is any long term benefits for the community. It does show he cares, and willing to spend his hard earn money to make it a little nicer for a member with a token of appreciation. But No need for this expense.
---
updownup, proud to be a member of Treasure Classifieds Forum since Oct 2015.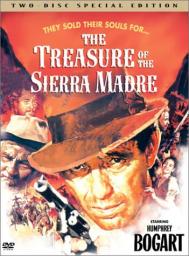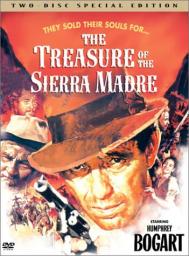 01-05-2017, 12:53 PM
Post:
#7
RE: Let's Re-Boot
Shade & Up, very well said guys

Here's where my thinking is at...
The gear program is risky. I don't want people posting here JUST to earn something free. It promotes quantity over quality, which
could
be a bad thing. But, there are also many reasons why I like the gear program, and feel it (or something similar) is needed...
We do not have the luxury of a large pool of members, like some of the other forums do. So, I need the smaller amount of people we do have to devote more time to the community, in order to survive and grow. Yes, this is asking a lot. If someone else was a member of tnet or another site, there's no pressure. Post as little or as much as you wish. We are not in that position however, and because of that, because I am asking members to go above and beyond, more than what they would do on other forums, I feel they need to be rewarded somehow. Imagine if your boss asked you to go from 40 hours per week to 80, yet you weren't going to be paid a dime more. Nobody in their right mind would even consider it. If people are going to give more (which is necessary), they NEED to be rewarded in some capacity, aside from the pleasure we all derive from from posting anyways.
It's a fine line though, and it needs to be walked carefully. I understand completely that not everyone is capable of posting regularly, or even semi-regularly in many cases. And that's fine, and is to be expected. Someone that posts 3 times a month doesn't bring any lesser value to the table than someone that posts 200 times per month. We're ALL equal here. Which is why I was tinkering with the idea of something like this...
For those that have the extra time, and could fully commit to being one of community's power users, I would place them into tier #1. Once they're in this tier, just like now, they would earn coins and could redeem them once they hit a certain plateau, which we'd all agree on.
For those that don't have much extra time, or simply wish to come and go as they please, without having to fret over amount of posts, etc., I would place them into tier #2. Members of this tier wouldn't be included in the gear program, but instead, they will be eligible to enter a quarterly drawing with other members of the tier, for a cool prize of some sort, like a finds pouch, swiss army knife, or similar detecting related gift.
The two tiers mentioned above would not mix, which would make it fair for everyone. Once someone was in tier #1, they cannot enter the quarterly contest in tier #2. And vice versa. Unless they request to change tiers, they are entitled to the rewards only of the group they're in.
In my mind, something like the above would be fair all the way around, as
everyone
is rewarded for their participation, no matter how big or small. But I don't know. The members have to like the idea, and feel it's fair, not me.
I know several of you mentioned the gear program isn't necessary, and I appreciate you all saying that, but in my opinion, since I'm asking for more of people's time, there
does
need to be a reward for that sacrifice.
---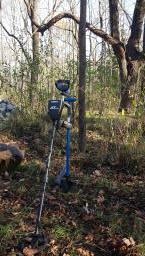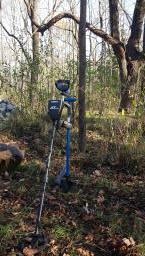 01-05-2017, 04:16 PM
Post:
#8
RE: Let's Re-Boot
I enjoyed everyone's input so far, thanks

As for maybe another idea, like the one that each prize requires less posts per month than a pair of Coleman video glasses compared to a shirt....
Maybe, instead of a monthly posting. A total posting could be accepted as well.
So, someone who can't post as regulary still has the chance, but would take longer to achieve.
As for the total number of posts per day or monthly, I'm not quite sure. It's busy right now and 10 a day is doable for sure. I'd say in the range of 150-300 posts a month. But that's just what I think or would do to make it fair for everyone.
---
Zachbl92, proud to be a member of Treasure Classifieds Forum and detectorist since Nov 2015.
Garret At Pro(12x13, 8.5x11, 5x8, 4.5") Garret At Pinpointer, GG original headphones, Predator Piranha/Little Eagle T shovel, Lesche hand digger.
Button Count FTY: Lost count


01-05-2017, 05:45 PM
Post:
#9
RE: Let's Re-Boot
I've not been in it for the freebies , although I will admit I took a look at the store just out of curiosity. I joined this forum when the one based in my state started to fizzle out. I enjoyed the people on that site a lot , but the owner of the site decided it was too much work and money to maintain. I stay in contact with a couple of them and several others are sorely missed.
   I truly enjoy reading the posts of many of you, when Joe changed things I read his post and thought I don't think I can live up to it , but I want to still participate.
  The 2 tier system seems fair if people need to be rewarded for doing something they enjoy. We all like getting free stuff , but I suspect very few of us are in it for the free gear.
   I am hoping this forum does not go the way of the dinosaurs , it is a habit when I have a few extra minutes to check in and see how everyone is doing. I can say from experience it is a real bummer when a forum that you put in quite a bit of time into closes shop. As to the coin program I might look into it , it is a nice perk , but not my motivation for checking in or posting.
   Thanks Joe for putting in the time and money to keep this place up , and thanks for offering the coin program it is a perk I have never seen anywhere else.
   I
---
Digsit, proud to be a member of Treasure Classifieds Forum since Feb 2016.
Remember for the good of the hobby It is better to ask for permission than to beg for forgiveness.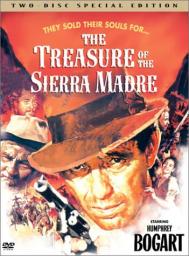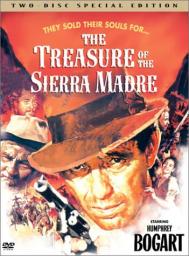 01-05-2017, 08:48 PM
Post:
#10
RE: Let's Re-Boot
(01-05-2017 04:16 PM)

Zachbl92 Wrote: I enjoyed everyone's input so far, thanks
As for maybe another idea, like the one that each prize requires less posts per month than a pair of Coleman video glasses compared to a shirt....
Maybe, instead of a monthly posting. A total posting could be accepted as well.
So, someone who can't post as regulary still has the chance, but would take longer to achieve.
As for the total number of posts per day or monthly, I'm not quite sure. It's busy right now and 10 a day is doable for sure. I'd say in the range of 150-300 posts a month. But that's just what I think or would do to make it fair for everyone.
Short spurts or bursts of activity on forums are normal, but it's the long term average that counts.
I've spoken to a few people who feel the gear program isn't needed, as others in this thread have also said. Maybe they're right, and we need to seriously consider it.
Bottom line, the slow growth and activity we're seeing barely justifies all of the upkeep it takes. I don't mind putting in the labor at all, doesn't bother me one bit, but it needs to pay off in the form of results. I think I speak for everyone when I say we need more activity. Nobody (current members or guests) wants to be on a forum with 5 or 10 posts per day. Maybe you guys are right, and the gear isn't the answer to more activity.
Anyone ever hear of Big Boys Hobbies? Very large dealer. Moves a lot of units. He started a forum, got it up to around 1,000, and then it died. No activity. Same thing with at least 3 other communities I can name off the top of my head. All dead. Recently. Tough racket!
---

User(s) browsing this thread: 1 Guest(s)