Makro Pointer



11-01-2014, 07:49 PM
Post:
#1
Makro Pointer
Has anyone had a chance to try, or buy, one of the new waterproof pin-pointers called a Makro Pointer?  I viewed some of the videos on YouTube, and it looks pretty great, but those appear to be "sales videos" rather than user videos.  I'm really interested in getting one, but I'd like to hear from someone who has used one to get an honest opinion.  Thanks!
---
INVASCdigger, proud to be a member of Treasure Classifieds Forum since Mar 2014.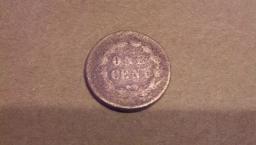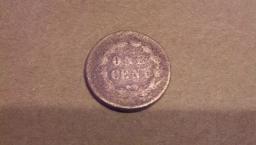 11-01-2014, 08:02 PM
Post:
#2
RE: Makro Pointer
They do look nice.  I have not tried one though.
---
PittsburghWill, proud to be a member of Treasure Classifieds Forum since Jul 2013.
"A little nonsense now and then is relished by the wisest men"  Willy Wonka

I've lived. Not always well, but long enough.


11-01-2014, 10:11 PM
Post:
#3
RE: Makro Pointer
I have a friend that has a detector shop and he got one to try. I was there when it came in and it did very good. Has 4 setting i think, just like the TRX of Whites. The TRX interfeard with my MXT so i sold it. I have a MineLab Pro Find now, but last week it just quit working. The light will come on, but wont beep or buzz on a coin at all. I put in a new battery and still the same. I am sending it to MineLab next week, and if they want to much to fix it, i will be getting a Makro. Dealers have them in to try if you are close to one.  Dean
---
Dean Stone, proud to be a member of Treasure Classifieds Forum since Jul 2013.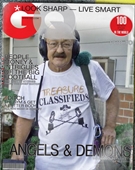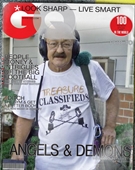 11-02-2014, 10:33 AM
Post:
#4
RE: Makro Pointer
It'll be interesting to see how the unit works in the field. Looks like it has some thoughtful engineering. I've got a Garrett and an Xpointer and prefer the Xpointer in the field. Both of them, however, drive me nuts when my sensitivity on the SE is turned up past 20. And Noise Cancel only helps a little. Same general price as the Garrett too so the ML Pro Pointer has yet another less costly competitor. I think ML's prices are higher because of the forex exchange rate, otherwise they'd be in the same price range. We'll see. Thanks for the post. If I didn't read some of your fellas posts I'd still be in the stone age over here on info!!

Ed
---
MineLab SE Pro
w/11" Pro, 12x10 SEF, 8x6 SEF, Explorer 1000
Garrett AT PRO
, w/8.5x11, 5x8, Deteknix Wireless, RnB Recharge (2).
Delta 4000
, w/8" concentric, 13" Ultimate, 5x10 DD.
Garrett PP, & Pro Pointer AT
.
Leusch, Hori Digger (2), Sampson Ball Handle Shovel.

User(s) browsing this thread: 1 Guest(s)