Member of ECRDA Find of a Life Time!!!!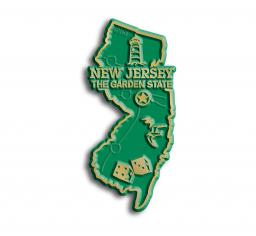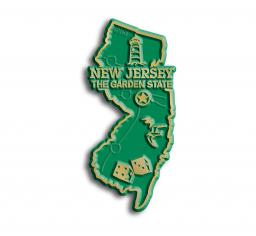 09-01-2013, 08:10 PM
Post:
#1
Member of ECRDA Find of a Life Time!!!!
(This post was last modified: 09-01-2013 08:12 PM by bulletbob.)

1378080561_metal-detecting-finds-belt-plate-front.jpg
(Size: 36.65 KB / Downloads: 20) Revolutionary War find of a Lifetime!
Explorer II
August 26, 2013 11:00am
At an ECRDA club meeting the president said that he secured permission to metal detect a Farm Museum in Northern New Jersey. The farm was established in the early 1700's. As far as they knew no one ever had used a metal detector on the property and the museum staff wanted to know if there were any farm relics to be found as well as where the out houses were situated from the early days. At this point everyone was excited to say the least. There was one caveat - we had to donate all of our finds back to the museum that day!
The night before I was apprehensive about going but I told myself see how you feel in the morning and decide then. In the morning I was still tired but made the effort and decided that being tired might make me detect a little slower then I normally detect and because of that I just might find some good targets. At the least I would mingle with the other club members and have a fun day. When I arrived several folks were talking and preparing for the day's hunt to begin. First thing was a tour of the inside of the original farm house and that was impressive enough, to see how people lived back in the 17th and 18th centuries. Several two cent pieces were on display that were found in the flower beds by the staff during plantings. When we came out of that tour our minds were full of the possible targets this property just might have to offer.
There was a group of twenty detectorists who were giving final instructions. Then folks made off to their detectors and started hunting. As I was going slow to start I didn't have my Explorer II ready as soon as the others. By the time I had closed my car trunk and turned around I see everyone digging targets! So I moved towards the back of the farm house from the parking lot and I see a path they others may have walked over during the farm's existence. I stated to detect the path and my very first target was a Reale! Wow – with all of these folks digging right here all around me and I get a terrific find and my very first target. Wow, no brag only excitement! Suddenly I am no longer tired but needed to settle down in order to keep detecting. After all there were about five folks detecting right there and their machines didn't pick this up? Or did they just go to fast and didn't hear the tone? I can't even answer my own questions about this terrific find. I only know that my Explorer II sang out to alert me to dig! Needless to say I was walking on air for the entire morning as I wondered what the others have found?
Someone said lunch and we all took a much needed break. The museum staff who was there had ordered pizza for everyone. We all sat around the outside picnic table and talked about our finds. During the morning hours the club members made some really nice finds, period tokens, a flowing hair cent and plenty of farm relics.
After lunch some folks left for the day thinking that all of the good finds were made. Many of the group decided to give it another try anyway we only allowed a six hour window from 9am to 2pm to hunt this small area. The original farm was sold off and only the house and the small property with several out buildings remained.
I started again from that path and I stopped and look towards the house and then over to the left towards a huge tree which was right off of the main road that ran in front of the farm house. I decided to detect on an angle towards the tree. Now during the day I did find wheat cents, pieces of roofing and old brass lamp parts, these are to be expected. As I came within six feet of the tree I received a faint repeatable signal. I switched over to digital and saw a twenty eight, possible an old dime but deep according to the indicator. I dug a six inch plug and preyed it back but there was nothing there. I used the detector and it still sounded off to a good target. I dug down a little more but nothing. I asked Mark, a buddy, "should I keep digging" and he signaled yeah keep going! At this point my pin pointer had quit working and I asked the club president Joe – who was just walking by to use his. He said yes and turned it on and placed it into the hole – it sounded off – he said dead center just a little deeper. I dig a little more and hit a tree root. So now I decided to dig to the side of the tree root about two inches down. I then use my hand to feel around the hole and I feel something smooth, was it a flat rock? I pull it out from under the root thinking maybe a coin is under the rock? When I pull it out I see the letters GR for Georges Rex – King George! All of a sudden I said Holy Cow! Look at this! I was so excited I was shaking. It was a Tory Belt Plate from the Revolutionary War, lost and found right here in Northern New Jersey. It was great to see the expression on everyone's faces, they were as ecstatic as I was. Man this is a find of a life time! It is definitely a significant rare find and one the museum will treasure for many years. This is definitely period for this museum farm! I understand that there are only a hand full of these belt plates that exist today. To find one right here in New Jersey where the American Revolution had many skirmishes and battles is awesome!
The next words out of my mouth (after I said Holy Cow) were, "Joe you have to get one of these machines!" Folk were asking me what kind of machine do I use and how did I find that plate? I told them that The Explorer II is the best machine that I ever owned and I like to find things, so just get one and go slow! The ECRDA club owns a CTX 3030 and I asked to use it at our next club farm hunt but I am certain the club officers will be using it more often.
Big Tony from Bayonne - New Jersey, USA

---
proud to be a member of Treasure Classifieds Forum since Aug 2013.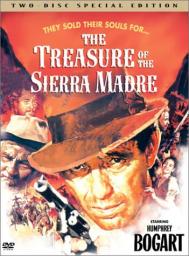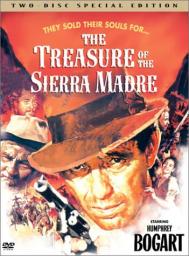 09-01-2013, 09:06 PM
Post:
#2
RE: Member of ECRDA Find of a Life Time!!!!
I've been hunting with Pete & Dave lately. Pete told me about this find. It's truly amazing!!! Funny thing...
I work 30 seconds down the road from that place you guys hunted. I was going in on a rare Saturday, when I drove by the place & saw like 20 guys detecting. Pulled over, got out of the truck with my son in tow, and met Joe. Yeah, he was swinging the CTX. Very nice guy!
You boys really cleaned up 

 Good luck on the upcoming hunt!
Joe
---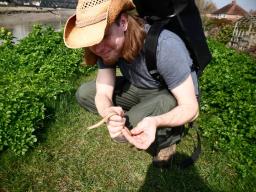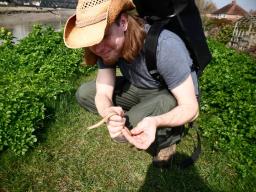 09-02-2013, 01:49 AM
Post:
#3
RE: Member of ECRDA Find of a Life Time!!!!
You're pretty lucky to have been able to go on that hunt man.
Congrats on the opportunity and the finds!
09-02-2013, 09:52 AM
Post:
#4
RE: Member of ECRDA Find of a Life Time!!!!
Nice!
---
My empire of dirt.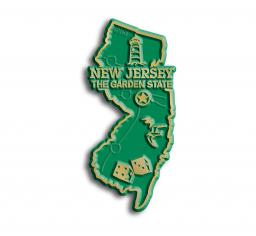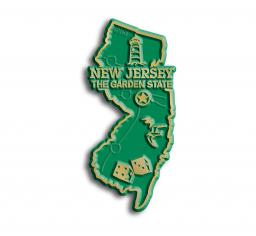 09-02-2013, 05:23 PM
Post:
#5
RE: Member of ECRDA Find of a Life Time!!!!
It is confirmed - Todd Braisted of the Institute of Advanced Loyalist Studies will speak at the September 17th ECRDA meeting.
He will give us a talk on the recent Tory breast/belt plate!
So if your in the North Jersey area come out and meet the group !!!
---
proud to be a member of Treasure Classifieds Forum since Aug 2013.

User(s) browsing this thread: 1 Guest(s)