mid-week nudge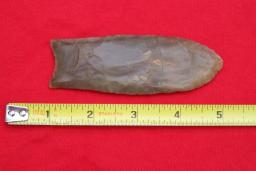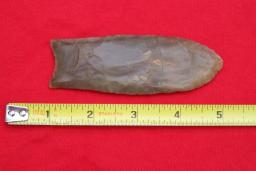 11-02-2016, 01:37 PM
Post:
#1
mid-week nudge
(This post was last modified: 11-02-2016 01:40 PM by shadeseeker.)
After a very bad summer with practically no posting on the forum, the site has come back nicely in the past week or so. Still about mid-week activity drops off again, expectedly so I guess as folks go back to work. The activity counter shows people checking in and then leaving when there aren't a lot of new posts and the site sort of idles till the next surge. I wondered if suggesting a topic solely designed to spur a little friendly banter (or even a serious discussion) might keep the members active and engaged with one another.

It occurred to me that in all our experiences in detecting, there must be some that didn't  go exactly as we had planned. Have you ever had an embarrassing moment related to detecting that you might want to share, either for fun or maybe a warning to someone who hasn't ventured there?  A brag that didn't pan out, getting shown up by a newbie, big time equipment fail in front of others, or maybe wrong place -wrong time?

Mine happened many years ago, when we were first married and struggling to pay bills and deal with family life. I had my old Whites detector but had also just gotten a Garrett beach unit. Trouble was there were no good beaches here and I just didn't have time or money to go to the coast often. Made one trip that was a failure, and soon realized that we needed to sell the new unit pay, pay bills, and move on.
 
An add in the paper produced a quick response and a man came to my office to see the unit. He was impressed and liked the price. Deal done. Then I tried to show him how it worked and what each little knob did. I showed him my pitiful little plastic bag with my salt water finds (fish hooks, sinkers, assorted metal crud) and my couple of local water finds consisting of a few corroded coins and a couple of junk jewelry pieces. Just kept talking when I really had little worth saying.


The buyer asked me to go outside with him while he stowed the detector in the car. I saw by his plates that he was from Florida, and as he put the detector in the
 trunk he pointed to a huge fishing tackle box, the kind with multiple shelves that spread out when opened. And when he opened it I was stunned speechless, really. There were gold and silver rings, bracelets, necklaces and coins in every little compartment. I saw class rings, wedding rings, glam rings, cocktail rings, all with diamonds and every color stone imaginable. Turns out the guy was a fireman living at the Florida coast and he was basically a professional beach treasure hunter. The fire department job was for security and benefits, and his real "job" was treasure hunting. He said he did as well or better most years with detecting vs. being a fireman. And he was in the area seeing family, after meeting jewelry buyers and arranging to meet others.


The guy was very nice and did not intend to put me down. He just wanted to show me what wonders there were out there, waiting to be found. But I felt about 2 inches tall, and was truly embarrassed that I had been trying to tell him how to go about water detecting. Oddly, the machine I sold him was a duplicate of the one he was using and which had been rendered pretty much unusable by sand abrasion to the coil and salt water corrosion in the box.  I learned a few good lessons that day. Don't get too big for your britches, there's always someone better, and humble pie tastes bad. I guess the biggest lesson though was that treasure awaits-you just have to find it.

Anybody want to fess up? I'd like to see what experiences you guys might have endured. Thanks .
---
shadeseeker, proud to be a member of Treasure Classifieds Forum since Oct 2015.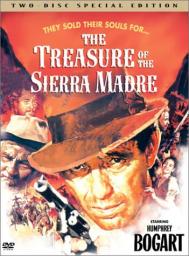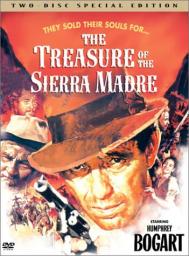 11-02-2016, 02:39 PM
Post:
#2
RE: mid-week nudge
Great story, Shade. I've stated my opinion several times about something similar...
Every so often a detectorist will ask if it's possible to make a living solely from treasure hunting, and my answer is always no, with 2 exceptions...
Those 2 exceptions are if one is a top-tier gold hunter or beach hunter.
With good spots.
A coin hunter certainly can't do it, and a relic hunter might've been able to do it many years ago in places like the south, where a lot of battle activity took place, but not today.
A skilled gold hunter however, with the top machinery, and access to good land, can, IMO, certainly make a living from hunting alone. How
good
of a living is another story, though. I'm sure there will be years of booms, and years of busts mixed in too, so it would vary wildly. But one giant nugget found could conceivable pay for a couple years living expenses if one lived frugally.
Same as the above, a skilled, dedicated beach hunter can do very well, if they have access to good spots with not only lots of activity, but the right types of activity. I have spoken to guys over the years who were sitting on POUNDS of gold found over the years. Many look at it as a type of retirement plan. Or college fund for their kids.
Even though it
can
be done however, it might not make a decent option. For as soon as one opts to try to make a living from treasure hunting, it is no longer a hobby, but a job, instead. That means set hours, a lot of manual labor, and stress. This wonderful activity mightn't be so wonderful anymore.
As for my embarrassing moments, too many to mention

Here's a fun one though, which I believe I may have posted here a long whiles ago...
I was hunting a very old park here in NJ, maybe 5 or 6 years ago. I had previously hit it quite a few times, and found reals, barbers, a 2 center, etc. Great spot. Anywho...
I show up one morning, and proceed to take all of my equipment out of my car, as I was GIDDY as hell to get swinging. Close my trunk, grab all my gear, and walk about a half mile to the location I wanted to try. Cut to...
The day was mostly a bust, and I didn't find much, so I make the long trip back to my car with all my gear, and finally get there after about 15 or 20 minutes. I get to my car, and surprise, surprise...
In my haste to start detecting in the morning, I left my car door open after getting my equipment out of the trunk. Not open as in unlocked, open as in THE DOOR FULLY AJAR!!! And it was sitting like that for the better part of 4 hours or so!
Thank goodness the park was in a good part of town, which isn't really the norm for me around here

Joe
---


11-02-2016, 06:36 PM
Post:
#3
RE: mid-week nudge
Well it did not happen to me , but to one of my hunting companions. He is the one in our group who seems to specialize in digging odd hunks of big steel or other off the wall items.
   He spent several minutes digging a hole for a "high tone" that he said must be something great. I walked over to be there to see this great treasure come into the daylight just in time to tell him the root he was hacking at was part of the in ground sprinkler system.
  It was not much fun helping him flag down a parks department employee to let him know about the damage.... Amazingly they were not too upset and we can still detect in those parks ( thankfully).
   My personal most embarrassing moment was when one of my hunting partners brought me one of his great finds ,he said it was a great high tone,  the keys to my car that I had dropped in my haste to get hunting.
Keep hunting and remember , once in a while you've just gotta laugh at yourself.
HH
Pat
---
Digsit, proud to be a member of Treasure Classifieds Forum since Feb 2016.
Remember for the good of the hobby It is better to ask for permission than to beg for forgiveness.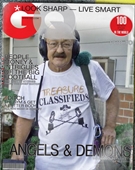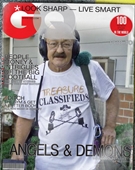 11-02-2016, 09:35 PM
Post:
#4
RE: mid-week nudge
I met a horseman 3 years ago, with a real nice looking Paint called Goldie. Paul, wondering what I was doing there, asked. And that's how we got to be friends. The beginning was just me working an area. I explained how and what and stuff, and he went on his way. Horses need to be ridden. I was still there when he was returning, about 2 hours later, but in the mean time, I had found 2 Mercs, 16 inches apart, both about 5 to 6 inches down. He asked if I found anything. I showed him the 2 Mercs. His eyes lit up in amazement. He was flabbergasted that I could find such things in that area.

Two weeks ago, while working another area along the bridle trail, I hear way off in the distance, "Hey Ed! Hey Ed!". I look through the trees and the brush and lo and behold it's Paul and Goldie. I rest my detector against a tree along with the headphones, because it scares Goldie, and walk the distance to see my friend Paul.

While rubbing Goldie's forehead, with him shaking his head yes, and saying my hellos to Paul, he say's, "You know that area where you showed me those two Mercury dimes when we first met? Well I saw a detectorist there about a week ago and he'd just found an 1853 half, pretty worn, and an 1853 half in almost brand new condition. I couldn't belive it after you had been there so many times."

I was stunned. I mean deflated. I mean NUMB.

So I asked Paul, did you get his name?

No, Paul said. Then he asked if I'd found anything lately, apparently seeing the look on my face.

I said, a few things, a 1908 O half, blah, blah, blah.....

So this taught me a hard lesson. I hadn't been back to that site since I first covered it, 3 years ago. Paul was there. So was Goldie. They pass thru every week. He saw what he saw. I missed it. That's the hard part. I covered it like white on rice with the SE Pro. What did I do wrong? It's revelations like this that keep me up nights.

Ed
---
MineLab SE Pro
w/11" Pro, 12x10 SEF, 8x6 SEF, Explorer 1000
Garrett AT PRO
, w/8.5x11, 5x8, Deteknix Wireless, RnB Recharge (2).
Delta 4000
, w/8" concentric, 13" Ultimate, 5x10 DD.
Garrett PP, & Pro Pointer AT
.
Leusch, Hori Digger (2), Sampson Ball Handle Shovel.

User(s) browsing this thread: 1 Guest(s)