More Info on Gold Cache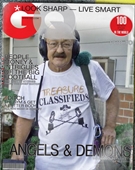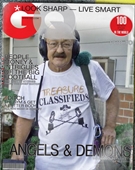 04-02-2014, 07:53 PM
Post:
#2
RE: More Info on Gold Cache
Well it looks like they have a true find so far as the mint and such. That confederate gold angle is a good one. Since there are very few "records" about secret stashes of gold I can't see anybody attempting to claim it from them. There's a couple of things that haven't been disclosed. Like a for instance is the containers they were found in. What date were they manufactured and by whom? I'm sure somebody with some forensic background has already made the attempt and it would be a good way to date the time of the coins being contained in them. As far as the burial is concerned they could probably do a metal analysis on the cans and determine how rusted they are to tell how long they've been in the ground. Any good forensic guy working for the gov could probably figure that out and a host of other tests to make a call on dates. I do think that confederate theory has some merit though. I watched that small series that I think was on National Geographic about the Jesse James involvement in that. Every one of those guys on that show was carrying a sidearm. So they weren't just waiting for rattlesnakes and crazy coyotes to possibly show up. If the confederate story is true then there could be millions more out there. Rumor and legend have it that before Atlanta was burned a train full of gold secretly left the station to parts unknown. Maybe this is part of that legend?
---
MineLab SE Pro
w/11" Pro, 12x10 SEF, 8x6 SEF, Explorer 1000
Garrett AT PRO
, w/8.5x11, 5x8, Deteknix Wireless, RnB Recharge (2).
Delta 4000
, w/8" concentric, 13" Ultimate, 5x10 DD.
Garrett PP, & Pro Pointer AT
.
Leusch, Hori Digger (2), Sampson Ball Handle Shovel.

User(s) browsing this thread: 1 Guest(s)