My Absence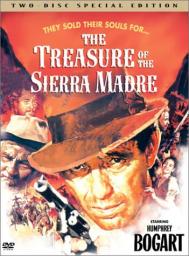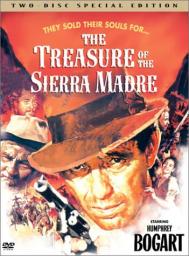 09-14-2016, 02:04 AM
Post:
#1
My Absence
(This post was last modified: 09-14-2016 02:06 AM by NjNyDigger.)
I obviously haven't been front & center on the site lately, but to be frank, I badly needed a breather, and an opportunity to step back from 24/7 detecting mode. That kind of fanatical obsession, coupled with the workload of running this forum, is a recipe for disaster, and can easily blind someone to reality.
Anyone who does anything with the same intensity I've spent putting this place together and trying to help it grow, may at some point become obsessed, just like I did. And that is not healthy.
When I attempt something, if the passion is there, I give it 1,000%. Day & night. Non-stop. And since I have a love for this hobby like no other, that intensity started to consume me. I wanted this place to be THE best forum out there. But I finally woke up one day, and saw most of the work I was doing was for naught. Maybe I was a bit unrealistic.
I also got tired of the whining and bitching. I got tired of members complaining about a lack of activity. I got tired of watching people sit on their asses, contributing little or nothing to the site. Some of the complaints/gripes voiced by members were valid, but I hate excuses…DO SOMETHING about it. And no, it wasn't every member I'm speaking of, but enough to ruffle my feathers.
You heard me say it a million times, because it's true…
This is a COMMUNITY. Same as the one you live in. If the majority of the members of a community don't get involved, it goes to shit. Fact.
Now onto the mail, as I've had a few PM's regarding the free gear program, and other items…
The free gear program still stands, with the same requirements I elaborated on in my post a few months back. It might be tough, it might be hard, or anything else you want to call it. But there's no free ride in life. Members need to earn their keep. And nobody is holding a gun to your head, and forcing you to post what you can't, or don't want to. You can post whenever, however you see fit. The only difference is, if you want to get some cool gear, you gotta step up, and meet the requirements. Making it too easy before got our community nowhere, and was a bad decision on MY part. It was not the right way to foster involvement. The new way mightn't either, but a change was needed, and it's a good first step.
Contests, from here on out, will be handled like the majority of the other forums do: We will have a special section (coming soon) where members can choose to donate/give away prizes for the community, and those members will also be responsible for assembling & running the contests, once they are approved by myself. You can offer anything you wish for a prize; coins, books, detecting equipment, etc. We all like to receive, but sometimes it's even better to give

It would be unwise and quite foolish of me, to think this community can thrive based only upon my efforts. It cannot be done. It is, very simply, a team sport. I still (even when I was away) put in a large amount of time behind-the-scenes both here, and on the classifieds. Coupled with Gil, we make sure the sites are operating efficiently, and we do what we have to to keep the lights on. That is our contribution. All we ask of YOU, our members, is to respect the community, and give back in whatever way you are capable.
Within a few months, I have a very large corporate sponsor coming on board, who will be the exclusive 'face' of our forum community. It's one of the larger detector manufacturers, and they might be able to give our site the added push it needs, to properly grow. I will still be the admin of the site, and along with Gil, we'll be sure to keep the train rolling, but their presence will greatly aid in the mission. I will keep you updated as the situation progresses.
I would like to thank Sven, our moderator, for helping to pick up much of the slack in my absence. I know he's gotten rid of quite a few spammers, as well as tackling many other issues, in addition to keeping things running wrinkle-free. If anyone knows how tough running a site is, it's him, as he has built and/or runs several of them. I appreciate you having my back, and I thank you, sir. Without both you & Gil, this would be an impossible undertaking.
I've been out detecting ONCE since June. Again, the breather was much needed. And it's been too hot to detect anyhow. The ground is terrible, too. But I'm glad our regulars are still around, still posting, and still finding good stuff. That makes all the stress, investment and sacrifice worth it. Nobody starts a forum to get rich. It's done out of love & passion for the topic at hand. That is the ONLY reason we do what we do, all of us. Please remember that.
Joe
---

User(s) browsing this thread: 1 Guest(s)