My hiatus



07-25-2017, 07:39 AM
Post:
#1
My hiatus
Hey guys. Just wanted to touch base with you all. I haven't been around, or shooting video, or detecting for that matter. Truth is, I left my wife a few weeks ago. The weeks leading up to that was a struggle as well. I have no solid place to live, since I am letting them live in the house. Lots of sleepless nights, busy days trying to get everything in order, and no time (or interest) in my hobbies. I'm trying to get back into the swing if things, but it will take a while. She's not playing nice so my attention needs to be elsewhere. I'm sure some of you understand exactly what I mean. Anyways, all the best to you all, and I hope to be in a better place soon, and get the coil to the soil. Cheers
Chris
---
RelicMedic, proud to be a member of Treasure Classifieds Forum since Nov 2014.


07-25-2017, 08:19 AM
Post:
#2
RE: My hiatus
I am sorry to hear you are experiencing difficulties , I hope things settle out for you soon. You will be in my prayers.
  Your posts and videos have been missed , I am sure we are all looking forward to your return.
Pat
---
Digsit, proud to be a member of Treasure Classifieds Forum since Feb 2016.
Remember for the good of the hobby It is better to ask for permission than to beg for forgiveness.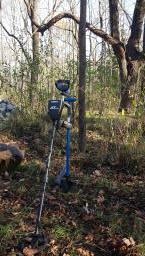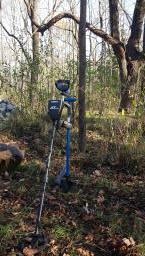 07-25-2017, 09:45 AM
Post:
#3
RE: My hiatus
What a coincidence I come back on to make a post kinda similar...I'm sorry to hear Chris... Cassandra and myself wish you the best and we hope good karma and good things come your way. If you ever need to talk or want to discuss metal detecting or whatever...just send a message my way and id be glad to catch up.
Take care and take it easy
Zach
---
Zachbl92, proud to be a member of Treasure Classifieds Forum and detectorist since Nov 2015.
Garret At Pro(12x13, 8.5x11, 5x8, 4.5") Garret At Pinpointer, GG original headphones, Predator Piranha/Little Eagle T shovel, Lesche hand digger.
Button Count FTY: Lost count


07-25-2017, 09:42 PM
Post:
#4
RE: My hiatus
Sorry to hear!! I'll pray for you and your situation. Metal detecting can wait. Get your life in order first. Those coins and relics have been in the ground for 50-100 or 100+ years. They'll wait for you!!
---
ohioturkeyhunter, proud to be a member of Treasure Classifieds Forum since Aug 2016.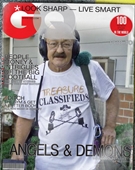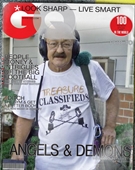 07-25-2017, 09:51 PM
Post:
#5
RE: My hiatus
Sometimes life gives us a bad road to travel, for that moment in which we perceive it. Then years later we look back and see that it wasn't really that bad. It made us look at life a little differently; made us find new things about ourselves that became more important; and let us know deep in our hearts that we can survive it and move forward. Always remember that Relic. Because without change, good or bad, we can't grow. I wish you the best of luck with everything you plan and do; and I will look forward to your new adventures! Carry on Bro!

Ed/Ohio Dirt Fisher
---
MineLab SE Pro
w/11" Pro, 12x10 SEF, 8x6 SEF, Explorer 1000
Garrett AT PRO
, w/8.5x11, 5x8, Deteknix Wireless, RnB Recharge (2).
Delta 4000
, w/8" concentric, 13" Ultimate, 5x10 DD.
Garrett PP, & Pro Pointer AT
.
Leusch, Hori Digger (2), Sampson Ball Handle Shovel.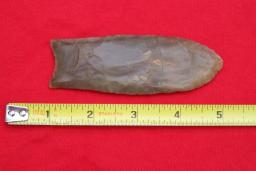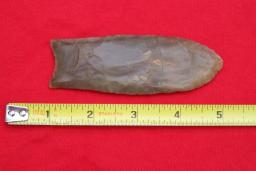 07-31-2017, 10:36 AM
Post:
#6
RE: My hiatus
(This post was last modified: 07-31-2017 10:38 AM by shadeseeker.)
Hello Medic. Like the others here I was saddened to learn of your misfortune and hope too that you will emerge from this experience with your health and sanity somewhat intact. Stress is a relentless foe, and separations are among the most stressful of situations. Do your best to protect yourself and your son, as I'm sure he's negatively impacted too. I hope there is a good solution for all concerned.

Many of our most regular posters have been absent over the past few months. Some of those I know fairly well through shared PMs have said they too are dealing with life's problems, and I am just hit and miss here myself while I tend to my wife's health issues. It seems none of us are immune. I have missed your posts and videos of your adventures, and I look forward to a time when you are active again. Best wishes from your distant friend.
---
shadeseeker, proud to be a member of Treasure Classifieds Forum since Oct 2015.

User(s) browsing this thread: 1 Guest(s)