My HomeMade Water Digger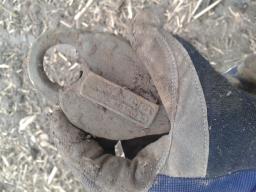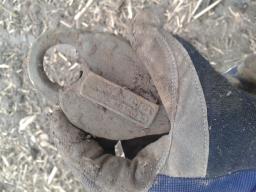 06-23-2014, 02:18 PM
Post:
#1
My HomeMade Water Digger
Hey guys, 
I have been wanting to do some serious water hunting lately because there have been many old sawmills along the rivers in my area that operated from the mid to late 1800s. I have tried detecting with out the special water digger before and it proves very difficult and time consuming but i wasn't ready to pay $150 for one of the pro diggers, so i made one my self in about an hour today after i got home from my final exam of grade 11 (woohoo!) lol. Here is some pictures of what it looks like. Ill let you know how it works and what i find once i start using it tomorrow. 
Cheers!
---
Eric Foster, proud to be a member of Treasure Classifieds Forum since Mar 2014.
06-23-2014, 03:25 PM
Post:
#2
RE: My HomeMade Water Digger
nice looking piece of equipment. great job.
you might have a seller there. be sure to let us know
when you start mass producing. count me in for one ...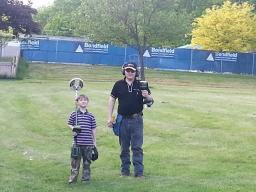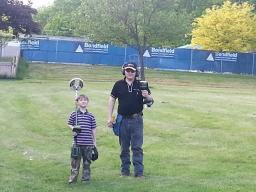 06-23-2014, 05:00 PM
Post:
#3
RE: My HomeMade Water Digger
You did a fantastic job in the manufacture of it.  ... the only thing that I noticed and hope I am wrong is that the shaft on it looks like it is one of those very weak dollar store handles.

Definitely let us know how it works.
---
Located in Durham region Ontario.  Always looking for local md'rs to hunt with.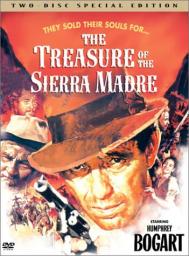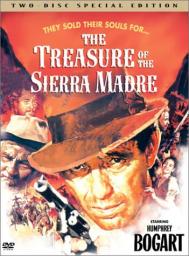 06-23-2014, 07:37 PM
Post:
#4
RE: My HomeMade Water Digger
Did you say you're in the 11th grade?! If so, I feel older than Moses now, lol. That's a KICKASS scoop you made!!! Even better, you used your ingenuity to make it

Most folks simply think throwing money at something fixes the problem. No. Creativity and problem solving ability will win out every time

I don't think I would've been able to pull that off when I was in the 11th grade, sir, so, YOU ROCK

P.S. - If you like working on that kind of stuff, maybe you can make one or two at a time, and then try selling them on the classifieds here. Scoops are expensive. If you can make ones a little lighter on peoples wallets, you might tap into a nice market you can corner

Joe
---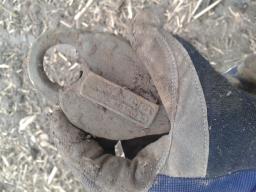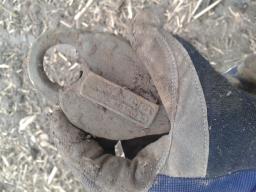 06-23-2014, 10:23 PM
Post:
#5
RE: My HomeMade Water Digger
Thanks everyone for the positive comments

. and rockhunter, the handle is made of 1/4" thick galvanized steel from the skeleton of a beach shelter thing i found in the back of my woods. Very sturdy but a tad heavy which is kind of a downside. Im looking for some thick aluminum bars to replace it. And thanks Joe for the comments lol. I go out hunting with older guys (30s 40s 50s) every now and then and i really enjoy it because they have so much experience and can help id targets pretty well, however i am able to dig twice as many signals as they can because well, they're old and slow lol. Ill try and make some more prototypes for diggers and get a good design going and maybe ill put one on here to sell. The one i just made cost about 15 cents to make so it may be a good endeavour for me to make some extra cash.
---
Eric Foster, proud to be a member of Treasure Classifieds Forum since Mar 2014.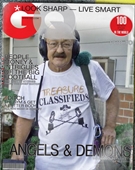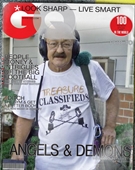 06-23-2014, 10:46 PM
Post:
#6
RE: My HomeMade Water Digger
That's a great looking sand digger there young man. Us old folk look forward to showing you the ropes. And as you pointed out, there's a reason we don't dig as many and as fast, it's because we're trying to leave "you" something to dig! Great luck with your endeavor of bringing your scoop for sale online. Entrepreneurs are never old and forgotten, they are always new and refreshing though the ideas they bring to fruition for the betterment of fellow man. An OLD MAN told you this!
---
MineLab SE Pro
w/11" Pro, 12x10 SEF, 8x6 SEF, Explorer 1000
Garrett AT PRO
, w/8.5x11, 5x8, Deteknix Wireless, RnB Recharge (2).
Delta 4000
, w/8" concentric, 13" Ultimate, 5x10 DD.
Garrett PP, & Pro Pointer AT
.
Leusch, Hori Digger (2), Sampson Ball Handle Shovel.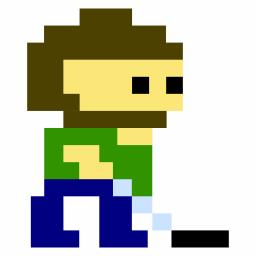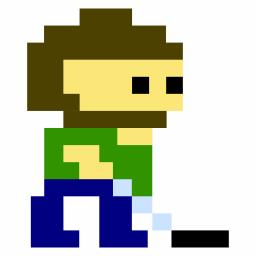 06-23-2014, 11:24 PM
Post:
#7
RE: My HomeMade Water Digger
Awesome creation! Nothing like doin something yourself. I'm sure you will be reaping the rewards in no time
---
Detectors used: XP Deus ws4 11" coil, Minelab Sovereign GT
06-24-2014, 12:45 AM
Post:
#8
RE: My HomeMade Water Digger
Damn kids...GET OFF MY LAWN!!!! Lol
---
My empire of dirt.

User(s) browsing this thread: 1 Guest(s)