My New Toy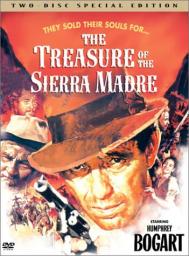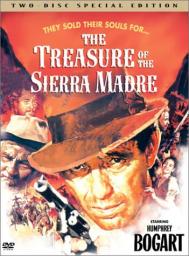 03-09-2017, 08:41 PM
Post:
#1
My New Toy
As some of you know, I sold my Safari last November anticipating both a frigid Winter, and a busy season at my job. The Winter turned out to be puny, but I was super busy at work. And even though my hunting partner Gerry loaned me his SE Pro, I just didn't have much time to detect all season. Now it's time to play

I was looking for a good deal on a used Etrac, but finding one at the right price was proving difficult. So I called Dave at River Team Six and inquired about a new one, not thinking I would actually pull the trigger, but he gave me an awesome deal and I'm now the proud pappa of a bouncing baby Etrac, lol. Thank you, Dave!
I've had the Etrac out twice now, and coming from the Safari, there isn't that much of a difference between the two. The tones are the same, the depth is about the same, etc. The main issue is the sheer abundance of settings, which to be frank, I'm normally not a fan of. And I'm still tinkering with them to get them down pat. But because of the faster processor on the Etrac, as well as the better separation, I will gladly go through the learning curve. I took the Safari about as far as I could've taken it, and I needed to climb the next rung.
I'll probably have many questions for you Etrac users within the coming months, and any helpful insight/tips will be appreciated.
---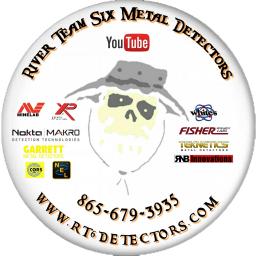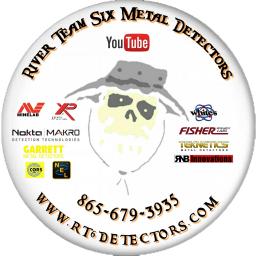 03-09-2017, 10:06 PM
Post:
#2
RE: My New Toy
You are quite welcome Joe. Always glad to help a fellow classified member out!

---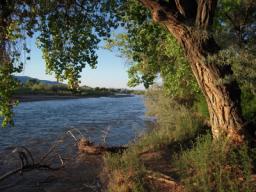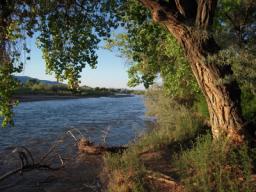 03-09-2017, 11:12 PM
Post:
#3
RE: My New Toy
This concerns me greatly.
I'm not sure you can handle a detector of this magnitude Joe.
Stay in the auto -3 sensitivity mode for 3 months and try to stay in clean corn fields.
4 tone conductive tones only.
Stay in the top 3" of the soil and limit yourself to no more than 45 minutes swinging at a time until your shoulder builds some conditioning.

---
Dusty, proud to be a member of Treasure Classifieds Forum since Aug 2013.


03-10-2017, 12:24 PM
Post:
#4
RE: My New Toy
Congratulations Joe! If you want/need any pointers or tips, feel free to ask. I'll NEVER part with mine now. Might get a Deus to compliment it.
---
RelicMedic, proud to be a member of Treasure Classifieds Forum since Nov 2014.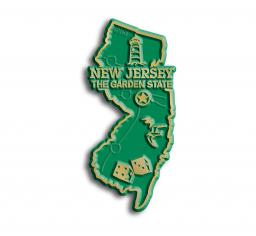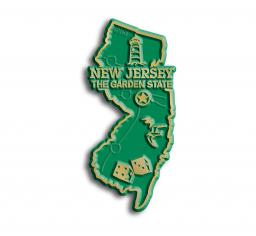 03-10-2017, 06:16 PM
Post:
#5
RE: My New Toy
Welcome to the E-trac world. Working on the fourth year with my. Watch you-tube video, great for learning. Best of luck.
---
proud to be a member of Treasure Classifieds Forum since Aug 2013.


03-10-2017, 10:15 PM
Post:
#6
RE: My New Toy
Congrats on the new toy! I look forward to the many great finds you will make with it.
Pat
---
Digsit, proud to be a member of Treasure Classifieds Forum since Feb 2016.
Remember for the good of the hobby It is better to ask for permission than to beg for forgiveness.
03-11-2017, 05:32 PM
Post:
#7
RE: My New Toy
Good luck with the new toy.
I agree the Safari is great to learn on before going to an ETrac or 3030
Either machine could be mind boggling with no FBS experience
Enjoy
BT
---
EveryDay is a Friday
Ben Town

Minelab CTX3030

Minelab Safari "sold"
Garrett Groundhog " sold"
Garrett ADS DeepSeeker " sold"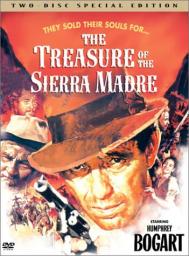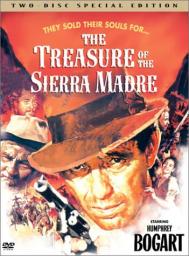 03-11-2017, 08:24 PM
Post:
#8
RE: My New Toy
(This post was last modified: 03-11-2017 08:26 PM by NjNyDigger.)
Thanks, guys. It's still new to me, but the early call is I love my Etrac so far. Snagged my first silver with it (a merc) last Thursday. Not a big deal, but the first piece of shiny with any new machine is always a thrill. And that one coin helps me justify the cost of the new machine, lol.

Coming from the Safari, the tones are easy to understand, as is pretty much everything else. Only thing which is still a bit of a mystery are the settings. There are so many possibilities I don't want to use the wrong ones and risk losing depth or targets.

I always ran the Safari wide open, all metal. So, I'm doing something similar with the Etrac, where I'm essentially hunting with an open screen on a slightly modified relic program, just to help knock out small iron. Only reason I'm doing this is because I've been told that the Etrac actually likes a bit of discrimination, and runs better that way. I enjoy the modified relic program though, as I prefer using my ears as a discriminator, unless it is GONZO trashy, in which case I would ramp up the discrim.

So far, my main settings have been DEEP OFF, SENSITIVITY MANUAL 26 or AUTO +2/+3, VOLUME GAIN 18, GROUND DIFFICULT, LOW TRASH DENSITY, TONES MULTI & RESPONSE NORMAL. I also tried using DEEP ON, as well as HIGH TRASH DENSITY in some trashy areas, too.

Two questions for everyone...

I've heard that using RESPONSE SMOOTH gets more depth, anyone find that to be true? Also, from what I understand, DEEP ON doesn't help the machine detect any deeper, it just helps boost the signals of the ultra deep targets a little better. Does anyone actually find they get more depth when using DEEP ON? I've mainly had it off, as I don't want deep signals to be boosted. I prefer that they sound quieter so I know they're deep. But more experimentation is in order.
---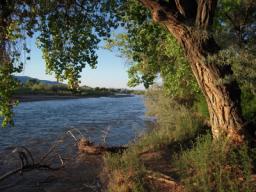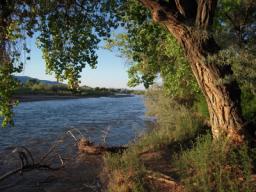 03-11-2017, 10:53 PM
Post:
#9
RE: My New Toy
(This post was last modified: 03-11-2017 10:54 PM by Dusty.)
I have tried running in smooth and it drove me nuts. It's been a while but I think it changes the tone of your threshold as you're hunting so if you're hunting silver and the threshold goes high you know you have crossed over some even if you didn't pick up a tone. I could be wrong as I gave it up after a short run with it. Speaking of threshold however, be sure to play with your threshold pitch to find the sweet spot for your ears. Between that and the volume gain you can make silver really yell out. I never have seen much difference in deep on/off but my soil resists depth,,,,,,,auto +3 usually runs about 15 or lower,,,manual at 26 is total chaos

Great find to score silver first time out,,,good location.
---
Dusty, proud to be a member of Treasure Classifieds Forum since Aug 2013.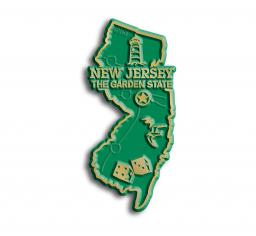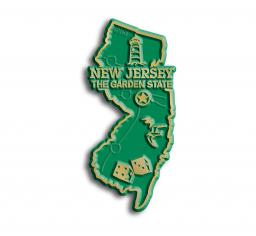 03-11-2017, 11:06 PM
Post:
#10
RE: My New Toy
---
proud to be a member of Treasure Classifieds Forum since Aug 2013.

User(s) browsing this thread: 1 Guest(s)