New 8" Solid Round Search Coil and the Vista Gold

04-01-2016, 08:57 PM
Post:
#1
New 8" Solid Round Search Coil and the Vista Gold
Wasn't expecting much over the Super 6x8 coil.
Was curious, so I couldn't wait until Sat to bench test it.
Did my bench air testing with the Super 6 maxed out in all modes.
Put the 8" coil on, left the settings at max.

Really, this is great................. a clear 3-4" deeper than the Super 6. Gold, silver rings, silver copper coins, etc.
1.4 grain gold nugget at about 1" from the coil, that's pretty small.
No falsing under the florescent lights, as the Super 6 doesn't.

This is going to be fun.................
---
Nokta Impact, Deteknix Quest Pro,Teknetics Mark 1
Self built Mirage PI's --- they work great!!
Free Vintage Metal Detector Catalog Downloads, Tips, Mods
http://www.treasurelinx.com/home1.html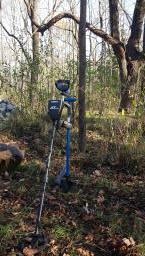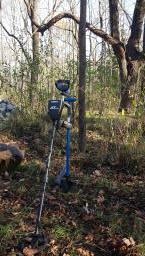 04-01-2016, 09:09 PM
Post:
#2
RE: New 8" Solid Round Search Coil and the Vista Gold
Wow Sven, that's great! 3-4" deeper? That's intense! Good luck out in the field!
---
Zachbl92, proud to be a member of Treasure Classifieds Forum and detectorist since Nov 2015.
Garret At Pro(12x13, 8.5x11, 5x8, 4.5") Garret At Pinpointer, GG original headphones, Predator Piranha/Little Eagle T shovel, Lesche hand digger.
Button Count FTY: Lost count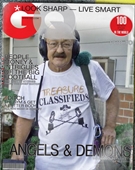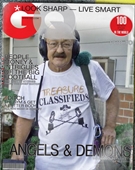 04-02-2016, 07:35 PM
Post:
#3
RE: New 8" Solid Round Search Coil and the Vista Gold
Good luck with the new coil Sven. One thing that's always bothered me about the webbed coils is they are a real PIA to swing in the woods. If that's a solid coil with no webbing you should go try the woods. Solid coils make life so much easier for the guy who is constantly getting twigs and branches stuck in the webbing. It's so aggravating. I wish they would just make solid coil covers and try not to be so fancy in detailing the coil webbing. Sounds like a great coil! Good luck!

Ed
---
MineLab SE Pro
w/11" Pro, 12x10 SEF, 8x6 SEF, Explorer 1000
Garrett AT PRO
, w/8.5x11, 5x8, Deteknix Wireless, RnB Recharge (2).
Delta 4000
, w/8" concentric, 13" Ultimate, 5x10 DD.
Garrett PP, & Pro Pointer AT
.
Leusch, Hori Digger (2), Sampson Ball Handle Shovel.

User(s) browsing this thread: 1 Guest(s)