New Control Panel, Same Problem!!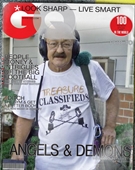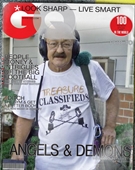 08-13-2016, 07:45 PM
Post:
#1
New Control Panel, Same Problem!!
It's the boards folks. Well I can still use smartscreen settings for discrimination as everything functions but the power switch and the Iron Mask button. Here's the vid.
I was a nervous wreck doing this repair and literally had to get up and calm down before returning to work on it. We've had T Storms go through all afternoon and into tonight so I thought I'd tackle this and get it off my mind. I can still use it but I'm going to have to baby her a little better. I think that maybe I should have just bitten the bullet big time and sent it back to repair at Minelab. Oh well, at least I have a new control panel.
https://www.youtube.com/watch?v=AEXICYYzcpE
---
MineLab SE Pro
w/11" Pro, 12x10 SEF, 8x6 SEF, Explorer 1000
Garrett AT PRO
, w/8.5x11, 5x8, Deteknix Wireless, RnB Recharge (2).
Delta 4000
, w/8" concentric, 13" Ultimate, 5x10 DD.
Garrett PP, & Pro Pointer AT
.
Leusch, Hori Digger (2), Sampson Ball Handle Shovel.

User(s) browsing this thread: 1 Guest(s)