New Frontiers!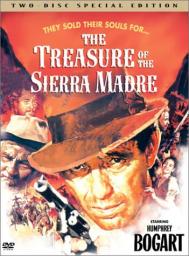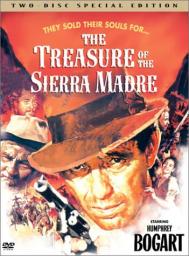 05-30-2014, 09:17 PM
Post:
#1
New Frontiers!
I've been hitting old parks & wooded sites hard for 5 years now, paying my dues. I'd recommend that type of detecting for any hunter, as it toughens you. Heightens your hunting senses. Most parks everywhere have been beat to shreds, and picked over countless times over the years. The challenge of picking through the trash, and finding the 'scraps' that hunters of yesteryear left behind is very rewarding. I've been blessed to find stuff I never even thought possible. So...
I've decided to commit myself to my next challenge, and to broaden my horizons. I will be concentrating more on private properties moving forward. I still love my parks & woods, but, they're very inconsistent, and I'm looking for the thrills that hunting virgin land can provide. I'd also like to find more relic type pieces, as I'm interested in the stories on items, as much as the history.
My parks & woods are still with me, but, maybe a third of the time hitting them, and the remainder on private properties & researching out of the way spots.
It's the journey, guys...not the destination

Joe
---


05-30-2014, 09:53 PM
Post:
#2
RE: New Frontiers!
When I hunt my same old parks some of the "feel like a kid" excitement is lacking.  But gain permission to a brand new private yard and I dream of Silver and Gold!  Go get em!!!!!
---


05-31-2014, 05:24 AM
Post:
#3
RE: New Frontiers!
Good for you to broaden your horizons a bit.  I have hunted many hours in parks and loved the thrill of deep silver.  Got burned out on it and have been in relic mode exclusively for over 18 months now.

I know not everyone "gets" relics but in many cases you are on virgin sites and you never know what is going to pop up:  an old coin, a nice personal item, gold nugget,  I love that rush!!

Good luck !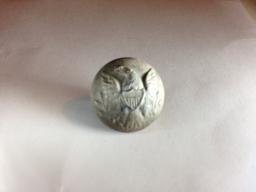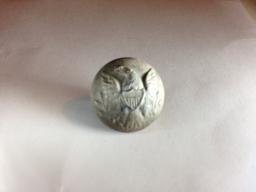 05-31-2014, 02:23 PM
Post:
#4
RE: New Frontiers!
Good luck in your new adventure.  To echo others, private property can be extremely rewarding and your finds can be traced back to a much smaller group of people.
---
SLCdigger, proud to be a member of Treasure Classifieds Forum since Oct 2013.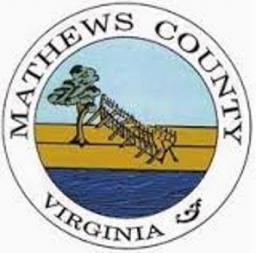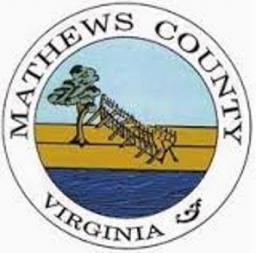 06-06-2014, 10:53 PM
Post:
#5
RE: New Frontiers!
(This post was last modified: 06-06-2014 10:54 PM by I Dig History.)
I agree completely, it's all about the journey. I have only hunted my own property so far, and although I have almost 7 acres and could hunt it for decades, I am hungry to hunt other properties. I plan to start this summer and my approach is to offer all the relics I find to the property owner. All I ask is that I get to hunt them, find them, clean them, identify and research them, photo and video my finds, and then return them to the property owner or the local historical society, which ever they prefer. The point is to preserve and document the history, not to fill my shelves with stuff that doesn't belong there. Once I have something on my shelf, i don't need 100 more of them. Don't get me wrong there is nothing wrong with collecting, but when you start searching private properties, most old home owners want to keep the history with the home. If you want to collect get permission from farmers who have evidence of old home sites in there fields, they usually don't care if you take what you find.  This approach is not for everyone, maybe not even for most, but It's for me and I thought I would share the idea. 
Good luck on your new adventures Joe!
---
I Dig History, proud to be a member of Treasure Classifieds Forum since Mar 2014.
Can y
ou dig it

Garrett AT Pro, Teknetics Delta 4000 & Whites TRX Pinpointer
Mobius Action Cam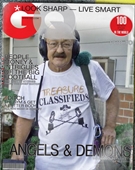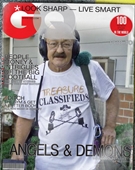 06-08-2014, 01:05 PM
Post:
#6
RE: New Frontiers!
I wish you the best with your new direction. I have to agree with you as to the potential of new residential sites that may have never been detected. I'm going to stick with the parks however, partly because I'm a really stubborn guy and partly because I feel that there are still some areas left that haven't been detected or were poorly detected in the past. The other reason is that in the Metroparks of Cleveland, there are just under 55,000 acres of property. If it's all been detected, then there must be one heck of a lot of detectorist's out there that I never or rarely see. The pickings are meager at best, but the thrill is still the motivation!! Good Luck Joe!!!!!!!!!!!!
---
MineLab SE Pro
w/11" Pro, 12x10 SEF, 8x6 SEF, Explorer 1000
Garrett AT PRO
, w/8.5x11, 5x8, Deteknix Wireless, RnB Recharge (2).
Delta 4000
, w/8" concentric, 13" Ultimate, 5x10 DD.
Garrett PP, & Pro Pointer AT
.
Leusch, Hori Digger (2), Sampson Ball Handle Shovel.

User(s) browsing this thread: 1 Guest(s)