New Member!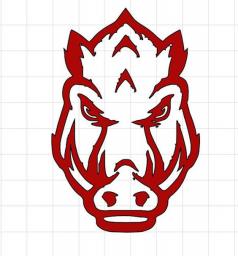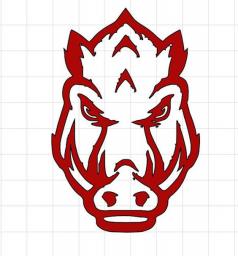 02-02-2016, 04:09 PM
Post:
#1
New Member!
(This post was last modified: 02-02-2016 04:11 PM by CladHunter18.)
Hello all, I can't believe I haven't found this site sooner. I have been a "beginner" for about 2 years now. I do not hunt as much as I would like to mainly because my life is focused around my family and work. I am hoping to upgrade to a more advance detector this spring/summer and really step up my game this season. I am more of a coin hunter then anything else. I never thought I would be obsessed with coins but the thought of finding them is what drives me to detect. I of  course want to find the old ones but I even still get excited about clad. I live in a very well known wild west town so I know there are treasures waiting. I put all the clad I find into my 2 year old daughters piggy bank then when its full I take it to the bank and put it in her savings. I have yet to find silver or gold. I am hoping to achieve that milestone this season. I still swing the beginning "Treasure Hunter" my wife bought me for my birthday one year, I think it was like $70 on Amazon so my abilities are hindered somewhat by that alone. As I said, I am hoping to upgrade to either Ace 350 or AT Pro for this season and then maybe another upgrade next year. I am joining this site to learn from others and of course hear about some amazing finds. I am fascinated with history so even though I do not prefer to hunt for relics, I love to see other peoples finds, Anyways, I look forward to becoming an active member! Happy hunting from this beginner in Fort Smith, AR!
---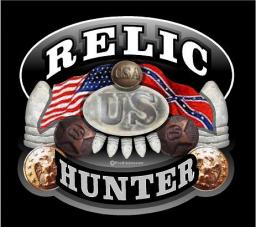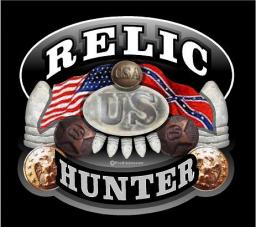 02-02-2016, 04:54 PM
Post:
#2
RE: New Member!
Welcome Clad hunter -I have been detecting 45 years and sometimes clad even excites me epically after winter gets over I will go to a sleding hill just to get a quick fix. I do love the old stuff I am from Wisconsin and I love to find the fur trade stuff from late 1700 and early 1800. Also love going to the beach to find the jewelry. At least you can get out detecting we are froze solid here.
Keep a eye out there are some new detectors coming out soon
---
Steveo, proud to be a member of Treasure Classifieds Forum since Jun 2013.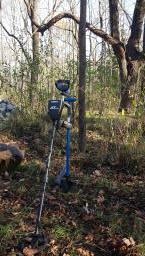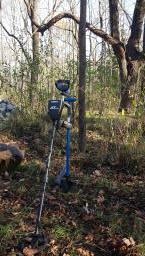 02-02-2016, 05:52 PM
Post:
#3
RE: New Member!
Hey cladhunter! I'm also a beginner (sept of 2015) and started out with a cheaper machine. I upgraded to the AT Pro a couple months later as I also loved the thought of finding old coins/relics and I was afraid I was missing some stuff. Sure and behold I was.
When you upgrade to a better machine I believe you'll learn to love detecting even more. It can get a little frustrating at times though learning a new more advanced unit but just keep your head up. If you have any questions or need help with anything don't hesitate to put up a thread.
Best of luck in the spring and enjoy the new detector. I hope to see some of your finds in the future


---
Zachbl92, proud to be a member of Treasure Classifieds Forum and detectorist since Nov 2015.
Garret At Pro(12x13, 8.5x11, 5x8, 4.5") Garret At Pinpointer, GG original headphones, Predator Piranha/Little Eagle T shovel, Lesche hand digger.
Button Count FTY: Lost count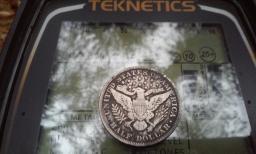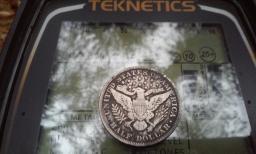 02-02-2016, 07:55 PM
Post:
#4
RE: New Member!
Hello and welcome cladhunter, I am Scott from Massachusetts and detecting 4years now. More of a relic hunter here but do sometimes coin shoot finding change is great cause money is money and it adds up..best of luck to ya on finding that first silver and HH
---
Detecting is more than a hobby, it is a passion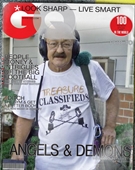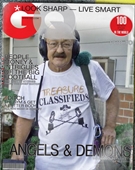 02-02-2016, 10:38 PM
Post:
#5
RE: New Member!
Welcome to the forum from NE Ohio, where, "unbelievably", we are not frozen in, yet! I too am a coin shooter and simply love it. I'll take the relics if they pop out but the coins just make my day!! I started out like you with not a real great machine but realized how important it is to upgrade when you become serious about detecting. Don't forget to check out the classified section often because deals on real good used equipment come and go quick!! Looking forward to seeing your finds in the future and if you have any detecting questions just fire away because there are a number of real pros on this site that are more than happy to help you along!!

Have fun out there and Happy Hunting!!

Ed/ODF
---
MineLab SE Pro
w/11" Pro, 12x10 SEF, 8x6 SEF, Explorer 1000
Garrett AT PRO
, w/8.5x11, 5x8, Deteknix Wireless, RnB Recharge (2).
Delta 4000
, w/8" concentric, 13" Ultimate, 5x10 DD.
Garrett PP, & Pro Pointer AT
.
Leusch, Hori Digger (2), Sampson Ball Handle Shovel.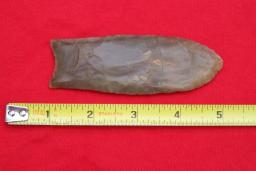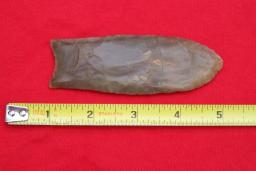 02-05-2016, 09:53 AM
Post:
#6
RE: New Member!
Hello Cladhunter. Nice to have you join us here. Let us know what detector you decide to go to for your upgrade. You can bet that someone on here has the same machine and lots of experience with it, and they will be happy to help you when you have questions.  Good luck!
---
shadeseeker, proud to be a member of Treasure Classifieds Forum since Oct 2015.
02-06-2016, 09:27 AM
Post:
#7
RE: New Member!
Welcome..............
Find yourself the best detector you can afford, use it learn it inside out. Knowing your machine inside out, will make you find  goodies others walk over and never see. Resist the urge to upgrade to a new machine every few months, you'll never know your machine. But, you'll know if you like it or not. Right now there's so many detectors out there, its like being a kid in a candy store, you want to try everything.
Be prepared to own at least 2 or 3 detectors at any given time. Your excuse will be, just like in fishing, you need a different outfit for types of fishing--fly fishing, trolling, casting...

    Makes for  good reasoning when you want to buy add'l accessories...................sounds like your hooked already.... Have fun
---
Nokta Impact, Deteknix Orig. Quest Pro, Makro M-Kruzer
Self built Mirage PI's --- they work great!!
Free Vintage Metal Detector Catalog Downloads, Tips, Mods
http://www.treasurelinx.com/home1.html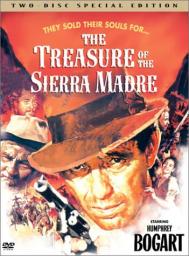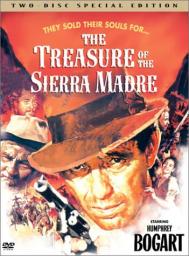 02-08-2016, 08:53 PM
Post:
#8
RE: New Member!
Welcome aboard, CH! Hope you enjoy yourself here

Joe
---


02-08-2016, 10:17 PM
Post:
#9
RE: New Member!
Welcome to the forum! I'm alot like you in that my hunts are short and infrequent due to "life". In my experience, which isn't much longer than yours, is that if you are looking to upgrade to either an Ace 350 or AT Pro, go with the AT Pro because you are just going to upgrade again in a year or two anyways. Just gotta bite the bullet and drop the cash. Just a guess....but you're probably a family man and do everything for them, often omitting your own wants and needs to provide for your family. Remember, you deserve a treat once in a while too. It will be a great investment for your hobby, therefore it will also be a mental investment...we call it "therapy" lol
---
RelicMedic, proud to be a member of Treasure Classifieds Forum since Nov 2014.


02-08-2016, 10:49 PM
Post:
#10
RE: New Member!
Welcome clad dude, I am a coin hunter too but nowadays I tend to try for deeper older coins - although when the time is right I just coin shoot...
Good luck out there, enjoy
---
Bigtony, member of Treasure Classifieds Forum since Jan 2015. Took some time off
but back now in 2018.

User(s) browsing this thread: 1 Guest(s)