New Member on 11 16 16



11-16-2016, 09:18 PM
Post:
#1
New Member on 11 16 16
I am brand new at this hobby. I recently purchased  Garrett Ace 400 and am presently in a "shakedown cruise," somewhat like taking out a recently built naval vessel. There is a bit of a learning curve for me that creates some frustrations. 

One of them is coin discrimination. The instruction booklet that came with the detector does not do a very good job of helping a newbie like me trying to understand notch discrimination or sensitivity settings. For me, the sweeping and listening and trying to watch the pixels is about as annoying as attempting to learn how to fly a helicopter. Thank goodness for being on the ground. 

Does anyone have any suggestions that can make this hunt somewhat easier?.
Some bio: I am a retired secondary school English instructor, married for 45 years. My wife and I have two sons, both were graduated from the Georgia Institute of Technology, one s Mechanical Engineer and the other a Chemical Engineer.
---
Coin Newbie, proud to be a member of Treasure Classifieds Forum since Nov 2016.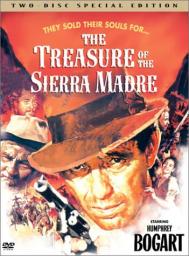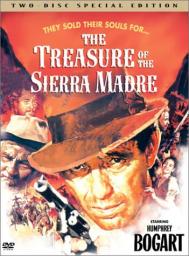 11-16-2016, 10:49 PM
Post:
#2
RE: New Member on 11 16 16
First, welcome

Second, believe me, everyone started off exactly as you, including all of us here. When I bought my first detector, I was afraid to hunt with it as I thought everyone was staring at me, it made all kinds of funny noises, etc. But you'll get used to all that in due time, if you simply stick with it.
The instruction manual that comes with your detector should be like your new bible. Read it over and over and over again. And then some more. You'll forget a lot of it once you get out in the field, but each time you go hunting, a bit more will stick.
Don't get all caught up in notch discrimination, sensitivity, etc., in the beginning. It's all technical babble at first, and will confuse the devil out of you. Instead...
Set your machine to the recommended beginner settings in the manual, and then go dig. Do it as much as possible, and dig every signal that beeps in the beginning. After 10 or 15 outings like that, you'll start to understand what the machine is saying, and you'll progress from there.
It might seem complicated, but it's not exactly rocket science.
Read the manual, and dig as much as you can

Joe
---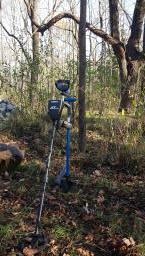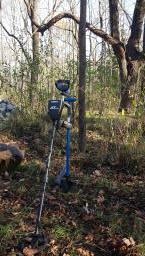 11-16-2016, 11:49 PM
Post:
#3
RE: New Member on 11 16 16
Welcome to TC from south jersey! As joe said, just use the beginner settings for now and just dig everything. Learn your machine, which I believe is probably the best beginner machine out now with VDI in my personal opinion.
As joe said as well, about everyone being a beginner in the beginning ...I started a year ago and got serious this march. I've had alot of success in a short period, I'd say. So anyone can do it if you put the time in. But let me tell you, I learned a lot and look back and think of how silly I was. Digging huge holes, looking for what is known as "ghost signals" and other beginner mistakes.
Lots of reading, watch instructional youtube videos and tip videos and lots of detecting and asking questions and you'll understand in no time.
Don't be afraid to ask anything or personal pm me
We are all here to help
Best of luck on your adventure, have patience and keep on swinging,
Zach
---
Zachbl92, proud to be a member of Treasure Classifieds Forum and detectorist since Nov 2015.
Garret At Pro(12x13, 8.5x11, 5x8, 4.5") Garret At Pinpointer, GG original headphones, Predator Piranha/Little Eagle T shovel, Lesche hand digger.
Button Count FTY: Lost count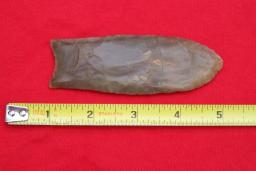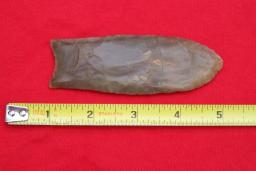 11-17-2016, 12:36 AM
Post:
#4
RE: New Member on 11 16 16
Here's another welcome to you Coin Newbie; and an amen to the advice you just got. Words of wisdom from 2 really good MDers. Just go back in our archives 1 year and see how quickly and how well Zach has progressed, from your current starting point to posting spectacular finds, like his King Charles trade weight today. Remember the old saying "practice makes perfect"? It's true today and especially true about using detectors.  You will make a few mistakes along the way, but just learn from them and you will be fine. And be sure to share your finds with us as you learn. We love new members here.
---
shadeseeker, proud to be a member of Treasure Classifieds Forum since Oct 2015.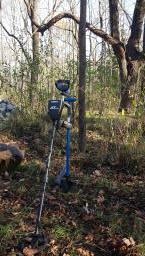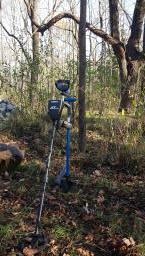 11-17-2016, 02:23 AM
Post:
#5
RE: New Member on 11 16 16
(This post was last modified: 11-17-2016 02:28 AM by Zachbl92.)
https://m.youtube.com/watch?v=QUb5XVCDxAI
Here's a in depth 3 part video (20 minutes) of the ace 400 from garret themselves. If you haven't watched it, give it a watch when you have time. Hopefully that can answer all your questions. Whatever else you have, ask here and we will try and help. You can also click my name and use the PM feature whenever you'd like.
As for your questions on notch and discrimation and sensitivity... it all depends on where you might be detecting. I use the at pro and it's similar to the ace 400. I've never notched anything out customly and I've rarely used the other programs which notch out certain areas for you. Your first selection, zero, is what I would use. Nothing will be notched out and you'll hear everything. Your discrimation will be used in high iron areas, other than that, you can keep it at 0. Sensitivity is adjusted according to where you are detecting. Sometimes the detector will be erratic and make noises. Decreasing the sensitivity until chatter stops is where you want to be. If you can run full sensitivity then that's what is best.
To get a feel for the machine, try outside your house first. There is usually tons of modern coinage from on the surface to a few inches down.
If that's not a option, throw 2 of each coin out in your yard in different areas or a grassy area anywhere. Penny, nickle, dime and quarter.
You will be able to get a feel for the machine and the VDI numbers each coin will give you. You can also practice how to pinpoint the object. And who knows, you may even get something you didn't toss.
Next or now..target anywhere you can detect so you can continue learning. And after that, you can start to research areas that are older or are significant to the history around you.
The settings of zero will be best and adjust sensitivity and discrimation as needed. You can use 0 disc for awhile, but if you hit a iron patch, you'll be there for awhile digging. The first couple of nails, or other pieces of iron will be cool at first and possibly exciting but it'll soon become annoying, therefore using discrimation so you don't hear iron signals. But if very few iron signals are present, use 0 disc. You'll learn the VDI for it and hear the tone. You also mentioned having to stare at the screen and listening while walking and so on. You want to try and go by sounds first and glance at the VDI numbers for assistance on helping ID what it may be. So just walk, swing and listen! Look and learn the sounds and numbers when you hear targets. Also remember to fill in all holes and try and take all the trash you find with you in your finds pouch.
Best of luck and once again, patience and persistence and you'll soon understand your detector.
---
Zachbl92, proud to be a member of Treasure Classifieds Forum and detectorist since Nov 2015.
Garret At Pro(12x13, 8.5x11, 5x8, 4.5") Garret At Pinpointer, GG original headphones, Predator Piranha/Little Eagle T shovel, Lesche hand digger.
Button Count FTY: Lost count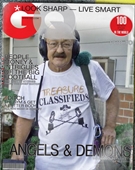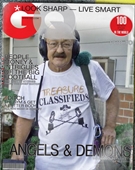 11-17-2016, 08:42 PM
Post:
#6
RE: New Member on 11 16 16
Welcome to the forum from NE Ohio, Coin Newbie!

Not to be redundant but what everyone said above is exactly true. I think the first 2 to 3 months of being a newbie with a new machine is frustrating at first and then the light bulbs start going off and you begin to see what the machine is telling you. If you want the light bulbs to light more quickly, dig each and every target, but first literally memorize what the screen and tone are telling you. All machines are different, and yet the same, but with nuances that have to be understood and learned. Once you get the hang of it, believe me, you'll become as addicted and excited about metal detecting as we are.

And even today, after being in the hobby for the past 6 years, with three different machines, I learn something new from the machine on almost every trip I make.

Good luck out there and HAPPY HUNTING!

Ed/Ohio Dirt Fisher
---
MineLab SE Pro
w/11" Pro, 12x10 SEF, 8x6 SEF, Explorer 1000
Garrett AT PRO
, w/8.5x11, 5x8, Deteknix Wireless, RnB Recharge (2).
Delta 4000
, w/8" concentric, 13" Ultimate, 5x10 DD.
Garrett PP, & Pro Pointer AT
.
Leusch, Hori Digger (2), Sampson Ball Handle Shovel.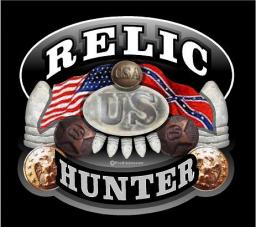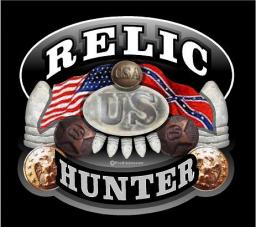 11-25-2016, 06:32 PM
Post:
#7
RE: New Member on 11 16 16
welcome coin newbie,
I wouldn't worry about it too much you will figure it out soon. Run the sensitivity until it chatters turn down a little then turn it down a little if you are in coin mode dig when it gives you a repeatable signal.
Pinpointing is the hardest part to learn if you have a sandy beach go try it there it will save on your grass.
Also don't walk around looking at the screen only look at it when you get a repeatable signal
Happy Hunting
---
Steveo, proud to be a member of Treasure Classifieds Forum since Jun 2013.


11-25-2016, 11:57 PM
Post:
#8
RE: New Member on 11 16 16
Welcome Coin Newbie!  I'm also a new member. Although I've been detecting  on and off for a while now.  I bet I have detected my backyard 30 times since I got my new AT Pro. Every time I do so,  I learn something new about my detector and relearn things I thought I already knew. The learning curve is still pretty steep.  What I'm saying is that you usually don't have to travel very far to practice.
---
Dirty Hands., proud to be a member of Treasure Classifieds Forum since Nov 2016.

Friends are God's life preservers

User(s) browsing this thread: 1 Guest(s)