*New Way Forward*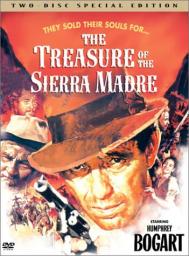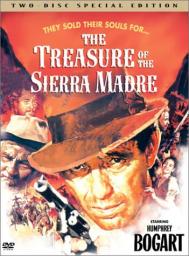 01-10-2017, 11:53 PM
Post:
#1
*New Way Forward*
Guys, here's where I'm at after thinking about the replies in the forum thread, and the current state of the community…
The reality is, we're a tiny place. Nobody can argue with that. We only have so many members, and of those, only a smaller amount of people can be regularly active, or even semi-active. Because of this, having an individual rewards based program for gifts/gear simply isn't realistic. Since most people (95%+) cannot post on a regular basis, the rewards wouldn't matter to them anyway. And for the few that are able to do so, it doesn't make the program worth the intensive labor or costs.
In addition, rewarding individual people for posting more is a slippery slope, as it values quantity over quality, which would devalue what this community is all about. Having the gear program as it was before (easy & doable for everyone) just wasn't creating enough activity here anyways, so it certainly wouldn't work with tougher provisions.
As many others voiced in the thread, we're all big boys, and we post because we choose to. Because we enjoy this hobby. I believe that should be the ultimate motivation at the end of the day. Receiving gifts and all sorts of stuff is nice, but I don't care to have members here who are only in it for freebies.
A few people mentioned having a donate button, a store where members can buy things to support the forum, etc. And while I appreciate those thoughts, it isn't necessary. I enjoy doing this for the same reason people enjoy posting…this hobby is my passion. The only thing I consider "supporting the community" moving forward, is for all of you to post as much as you can. Period. Whether that's 12 posts per day, or 3 posts per week. I think that's fair to most people. It's also fair to me, since I don't have to put in a Herculean sized effort, for a small return of activity. A win-win.
But let's add a pot sweetener. If members choose not to get involved in this sweetener, or they simply can't get involved, no harm no foul. We post because we enjoy it anyways, remember? The sweetener is this though…
If the community can hit a certain milestone every 3 months (which we all need to agree on beforehand), that would prompt a contest. And I would be happier than anyone to hold the event, as the community made it happen. If we cannot hit the milestone, then no complaints out of me, no blabbering, or any of that jazz. We simply didn't reach the milestone.
Some of you might be thinking; "Joe, you're contradicting yourself, you said you didn't want to promote quantity over quality."
And that's true, on an

individual basis

.
But as a whole, as a group, as a community, we have to learn to better work together. For, if we cannot, this place will not last.
I don't see anything wrong with rewarding a group goal, as that happens everyday in all forms of life. And if we cannot meet that goal, as I previously said, no sweat. Everyone is still free to enjoy the community however they wish. So no more individual posting minimums, no more pressure for everyone to post, or anything like that. You're free to dictate your own future here.
Would like to hear everyone's thoughts on what a realistic, attainable, fair group goal would be to justify a contest, every (3) months. In terms of number of posts combined, by all members?
Also, would you guys rather have the daily numbers visible to everyone (post stats), or would you rather only mods & admins can see them?
P.S. -
For those that have accrued TC coins, I will find a way to honor them in some capacity on future contests & promotions. I will keep a record of them, as should each of you individually
. Maybe I can offer more entries into a contest based on the amount of TC coins everyone has, or we can use the TC coins to offer a second chance drawing, etc. Just some initial ideas. But we will be fading out the coin program within the coming weeks, in regards to its old operation.
---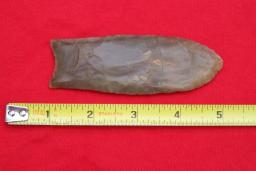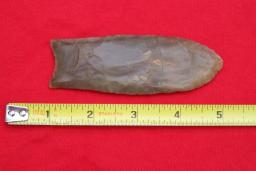 01-12-2017, 02:10 PM
Post:
#2
RE: *New Way Forward*
Joe I have watched you labor and agonize over this forum since I joined a year ago and that continues now with this thread. I have seen you pour your heart into TC in an effort to make it become a thriving, vital active site. I doubt very few here realize the depth of your commitment and the passion that you have for the site and the toll it must extract from you. Now we are faced with the reality that we have a problem in numbers; there are simply not enough regularly participating members at this time to build and sustain the levels of activity this site should enjoy. Hence you are forced to appeal to everyone to post as much as we can so that there is a level of interest that will sustain us and also appeal to other MDers who might be searching for a special site to join. I think we all can admit that we could do more. Adding to the problem is the fact almost all our members post solely for the satisfaction of discussing the hobby, sharing finds and experiences with like minded folk, and unselfishly offering help to others, all without regard to rewards as a benefit of posting. And we seem to do it at our own comfort levels and within our own individual limitations.

I do hope that your call will be answered for its own merit, without regard to a contest that might be offered as a thank you for more activity.  As for the levels needed to trigger a contest at 3 month intervals I don't have a concrete suggestion, but here are a few numbers to consider. I went back over the site stats yesterday and found that the average daily number of posts is 28. Not bad, could  be much better. I also compiled a short list of our most active posters, the names we see here most often on a daily basis. Out of those 16 or so I selected the 10 with the highest daily numbers and found that their combined average posts/day was just over 20, or about 2 apiece. Slightly less actives make up the rest. That begs the question of where, with so few regulars, will the needed increase will come from? That's a big burden for a small number of people to bear. Is a 2X effort (that would be 2500/ month)  too much to expect ? How about 1.5? I don't have any good answers right now. You have always been straight with us, honest and forthright. I think it only fitting that we extend to you the same courtesy. I can't promise that we will rise to your challenge, though I hope we do. I think the best prospect for the future of the site lies in getting and keeping new active members. As you have noted before, the more participants the greater the output and the smaller the load that each must bear. In the meantime my wish is that we don't let you and ourselves down.
---
shadeseeker, proud to be a member of Treasure Classifieds Forum since Oct 2015.


01-12-2017, 07:50 PM
Post:
#3
RE: *New Way Forward*
Thanks Joe for your continued labor in keeping the site going. I personally am not in it for the freebies , I am not against contests I just think the chance to see people's good finds , and the chance to see what others are doing in the hobby is the draw.
   Unfortunately life happens and I do not detect as much as I would like to , so sometimes living through others stories is my only exposure to detecting. I usually only post when I feel I have something worthy of sharing or when I want to support someone or say way to go.
  I have experienced a forum shutdown , it is a real bummer , the people you shared stories and fun with just kind of go away and something that you used to relax is gone. I hope we can make a go of it here , the people are friendly and the stories are great.
   I do not know what level of posts should justify a contest , maybe if a certain number of new people join and make at least 5 posts in their first month would be an idea. If you have inventory of the store items that you would like to get rid of perhaps a find of the month contest with a small prize would generate more interest and posts. People could nominate interesting finds and a one week vote could be held and the person who wins find of the month gets some bragging rights and or a small prize. I personally think a find worthy of a banner or find of the month is prize enough , but it might generate a little more traffic.
   There was a small movement on this site with women seeking other female detectorists , but I only saw us guys encouraging them in the hobby replying. At the time I considered a suggestion of a club heading or a separate category for female detectorists , but then I thought , I want to see their finds and hear their views on the hobby so I said nothing.
   If any inspiration comes to me I will try to share it with you. Again thanks for running a great forum , I hope we can make it what it needs to be for you.
Pat
---
Digsit, proud to be a member of Treasure Classifieds Forum since Feb 2016.
Remember for the good of the hobby It is better to ask for permission than to beg for forgiveness.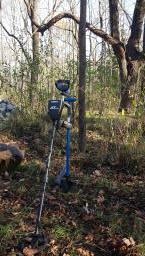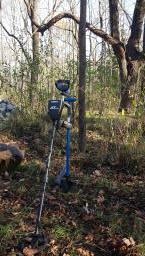 01-12-2017, 08:32 PM
Post:
#4
RE: *New Way Forward*
I mentioned in the last post, I'm with it and also not with it, on the fence. As you said, it's about us who want to post, and not for free stuff. And that's what is most important. So I agree with everything said above.
I like the idea of a contest as a group, that makes the most sense to me and is a great idea if we are to have something. This way, as you said, everyone is involved and it's not singled out.
As for how many posts per 3 months, total...
I'm not quite sure. 1.5k per month as shade said is a possible number to achieve.
I personally think, that it should be something low to begin with. Something not out of range, something we can achieve but also be tested.
And after we achieve the first goal, add more Posts for the 2nd contest and so on. Getting harder and harder over the year and based upon how we do.
I believe this new year will bring a lot of us together, more active posting in the near future, and new members as we have been getting.
But anyway, I agree, and I accept and I believe everyone should be able to view stats.
Look foward to the future of the site! And thanks again


---
Zachbl92, proud to be a member of Treasure Classifieds Forum and detectorist since Nov 2015.
Garret At Pro(12x13, 8.5x11, 5x8, 4.5") Garret At Pinpointer, GG original headphones, Predator Piranha/Little Eagle T shovel, Lesche hand digger.
Button Count FTY: Lost count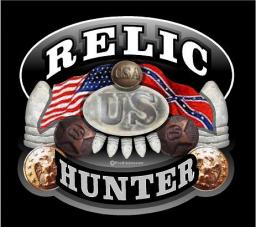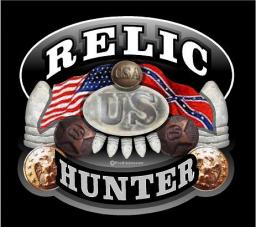 01-12-2017, 11:02 PM
Post:
#5
RE: *New Way Forward*
Ok I will finally jump in and put a short comment on this.
Joe and all the members you have a very good site here and I always enjoy reading the post. I check in here when not working about 4 times a night just to check and I see most times there are few people on here. I know I could do more and maybe start some post and comment more.
The store idea was nice but I can see without a lot of members here it would be super costly and not really affective and even with lots of members it would get more costly, When I first joined this site I figured I would never get anything from the store and I was right . . Anything associated with adding up amount of post by the group or individual is not going to work as it just makes people post to have post.
I always liked the contest sometimes I stood a chance and some I didn't, which is cool at least I had a chance. The only probem with contest is you get
members who join just to win. And I have seen on some forums that is what destroys them, everyone thinks they should have won and when they don't all you hear are complaints. and then they are gone.
Even one or 2 small contest a year would be good, How I don't have a clue. Maybe you could get the sponsors on the forum to donate some small items. All I know is on most forums I sponsor I get a lot of request to donate items also. which is done most of the time.
I think the people are coming back and hope the site keeps going. Maybe we need something new on the forum board. Not saying we need a lot of different areas like some of the forums I see them as a waste as know one ever use them. But maybe one new topic if we can find one. I know for one I would like a topic so people wanting to contact members can find people that live by them that they can maybe get together with. I wish I lived out east so I could get out with you guys. Maybe we could have a contest with that as a prize. LOL
---
Steveo, proud to be a member of Treasure Classifieds Forum since Jun 2013.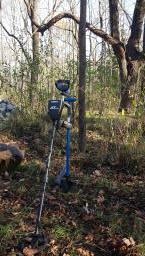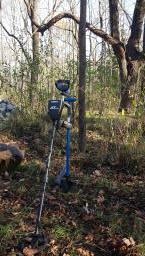 01-13-2017, 12:10 AM
Post:
#6
RE: *New Way Forward*
(01-12-2017 11:02 PM)

Steveo Wrote: I wish I lived out east so I could get out with you guys. Maybe we could have a contest with that as a prize. LOL
Sounds good! Everyone's welcome to my fields!
Also, as for randoms trying to win free stuff. Last time it was theyou had to be a member for 6 months or a year or something? Also, maybe a certain amount of posts as well. That'll keep the moochers out.
---
Zachbl92, proud to be a member of Treasure Classifieds Forum and detectorist since Nov 2015.
Garret At Pro(12x13, 8.5x11, 5x8, 4.5") Garret At Pinpointer, GG original headphones, Predator Piranha/Little Eagle T shovel, Lesche hand digger.
Button Count FTY: Lost count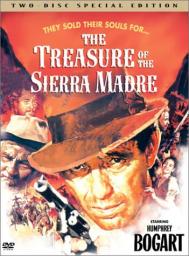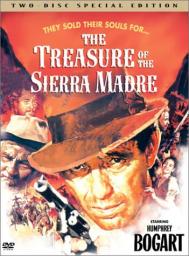 01-13-2017, 09:49 AM
Post:
#7
RE: *New Way Forward*
Shade and others, I cannot agree with all of your opinions more. And I'm sure everyone is tired of my constant reminders to be as active as possible. We all know what needs to be done, and what this community needs to survive. So, no need to further beat a dead horse.

I've come to realize that members don't enjoy posting minimums, don't want to be obligated to post more than they are able/would like, and in general, aren't particularly fans of rules. Which is precisely why I simplified everything.

To be blunt, the choice is now in your hands. Feel free to post as much, or as little as you are able to. Or would like to. No games, no arm twisting, etc. If we can collectively hit a quarterly milestone, we can enjoy the luxury of a contest. If not, no biggie, everyone is still able to enjoy the community the same as before. Since the replies to this thread were lukewarm, and there were but a few responses offering any milestone suggestions, maybe suggesting the contest was a bad idea. But I thought it would be fun. Again, moving forward, this place is now in the hands of the members. How the community grows, if at all, is entirely up to you guys. I've got enough on my plate running two websites. It's now on our members. The community will only be what you make of it…nothing more.
---

User(s) browsing this thread: 1 Guest(s)