New Woods, New Silver! #27 & 28!!!!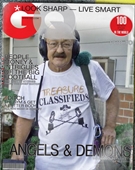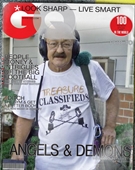 07-29-2017, 10:02 PM
Post:
#1
New Woods, New Silver! #27 & 28!!!!
(This post was last modified: 07-29-2017 10:49 PM by Ohio Dirt Fisher.)
Been meaning to get to this section of woods for about four years and I'm glad I did. Thing is you have to wait for the water in the river to get low enough to hop from rock to rock to get to the other side. Water's real low now. No rain in site or for the past week and a half, and every time I've driven by, the water was too high to safely cross, being the old fart I am.
Anyway, I get in there and set up and here comes a jogger down a trail! How'd he get in there? This whole 80 acre area is surrounded by river except for a housing development and private property on one end at the high spot! So I get to detecting. 15 minutes in I get a wheat. 10 minutes later, I get a no date buff. Another 10 minutes and another wheat!!!! I'm flabbergasted at this point! And I'm also hitting old aluminum can tops and beer bottle caps like crazy! This place was party central! Broken bottles all over the place too!
So I'm really getting into it and now doing patterns. I find a campfire ring. (I found 4 total.) Then hit another wheat! Then another Buff!!! Then for about 2 hours it's nothing but trash and shotgun headstamps. But in between, here comes about a 40 year old woman WALKING A DOG! She see's me and yells from a short distance, "Any Luck?" . I yell back, "Yeah, so far, 3 wheat pennies and 2 Buffalo nickels!". She say your kidding of course and we strike up a conversation. I ask her if she crossed the river to get in here. She says, "Oh no, everybody from the development comes down here walking dogs, partying, and jogging.
THERE'S A TRAIL
that leads right down in and a lot of people just park on the street and hike on down!!!!!" (Is there a emoticon for JACKASS???)
After we part I keep at the pattern and I'm way above flood plane now. If the water ever gets to this elevation, we better all have good boats! I get this real strong 76 that wants to be an 80. Bird band from the Ohio Division of Wildlife. A little later get a strong 60-62 wide. Harmonica reed at 5 inches. In another sweep a hundred feet away get this strong 72 - 74. Some kind of tag with a number and letter on one side and nothing on the other. Then back at the same end of the pattern on the other end, I break a personal rule and actually read a date on another wheat. 1928. This gets my attention. Been digging so much trash in between I bury my pouch contents because I'm overflowing. I slow down and start to do circles. About 20 feet out from the 28 wheat I get this slammer 88, 89, 90. Dig it up and it's some kind of pendant from some chair company in Detroit. About 50 feet out from the radius I get this solid 83, 82 but real high clear tone. Targets right on and at 4 inches is a 1925 Mercury dime. Sweep the area and get another 83, 84, 85,
2 feet away
, clear as a silver bell tone and pinpoint with the White's PP. 1.5 inches down, and I almost pulled it out of the spot before taking a pic, there lies a quarter, jammed next to a cottonwood root that has a huge trunk.
Spend the next hour working my way back to the truck over the original way I came in. Get another strong mid tone at 54-55 solid. Turns out to be some sort of pin with the letters AE over F inside a Chevron.
And I'm going back. Five hours today and so far it was the best hunt I've had all summer. And DAMN that trail. I'm hopping the rocks!

Have fun out there Guys and Gals and HAPPY HUNTING!
Ed
UPDATE! I believe the AEF pin may be a service award from the American Expeditionary Force from WWI. I can't find anything on the Murphy Chair Co. out of Detroit except that they made some pretty collectible chairs.
---
MineLab SE Pro
w/11" Pro, 12x10 SEF, 8x6 SEF, Explorer 1000
Garrett AT PRO
, w/8.5x11, 5x8, Deteknix Wireless, RnB Recharge (2).
Delta 4000
, w/8" concentric, 13" Ultimate, 5x10 DD.
Garrett PP, & Pro Pointer AT
.
Leusch, Hori Digger (2), Sampson Ball Handle Shovel.


07-30-2017, 12:19 AM
Post:
#2
RE: New Woods, New Silver! #27 & 28!!!!
Sounds like an awesome place! Good job ODF!
---
ohioturkeyhunter, proud to be a member of Treasure Classifieds Forum since Aug 2016.


07-30-2017, 07:34 AM
Post:
#3
RE: New Woods, New Silver! #27 & 28!!!!
Wow , I'm excited by this place and I'm just reading your posts listing the finds.  I will be anxiously awaiting another post from you.
   Love The AEF pin and of course the old coins.
Pat
---
Digsit, proud to be a member of Treasure Classifieds Forum since Feb 2016.
Remember for the good of the hobby It is better to ask for permission than to beg for forgiveness.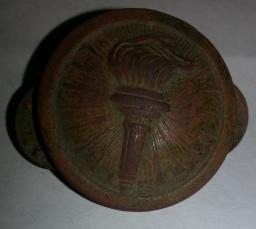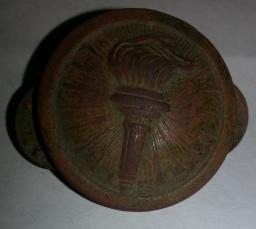 07-30-2017, 07:45 AM
Post:
#4
RE: New Woods, New Silver! #27 & 28!!!!
WOW ODF. Looks like your new woods is gonna pay off big time. Awesome finds. Excuse me , I'm going to wipe my drool now.
---
I have 3 best friends. Their names are Ace 350 , AT Pro ,  and a Fisher F 75 but I like people too.

User(s) browsing this thread: 1 Guest(s)