Newbee



05-15-2017, 10:12 PM
Post:
#1
Newbee
(This post was last modified: 05-15-2017 10:25 PM by Kodiakpb.)
Hey all,

Just joined and wanted to introduce myself. My name is Kevin and my interests are land and water detecting. My main machines are the XP Deus, and Minelab Excalibur. This looks like a great site and I'm glad to be here.

---
I seem to be having trouble logging into the classified section. It tells me I have an invalid token. Is there something else I need to do? Just updated my profile and it's saying I'm not validated yet?
Thanks
---
Kodiakpb, proud to be a member of Treasure Classifieds Forum since May 2017.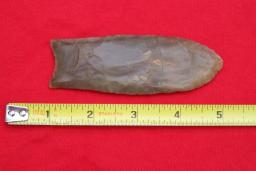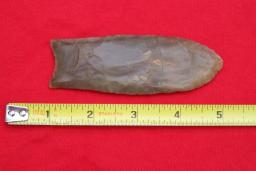 05-16-2017, 08:56 PM
Post:
#2
RE: Newbee
(This post was last modified: 05-16-2017 09:00 PM by shadeseeker.)
Hi Kevin and welcome to the forum. You are right---this is a great site with some fantastic members, though it's a bit slow at the moment. Many of our regulars are not posting at their normal pace at this time. Very happy that you decided to join us and we'd love to see some of your discoveries and hear what you have to say on various detecting topics.
There were some sign-on and usage problems here after we got our revised format,but I was thinking that Joe and Gilden (administrators) had cleared that up. If you are still having problems, one thing to check is the sign-on passwords. I believe that the classifieds and forum still require separate passwords. When I first joined I was away from my computer and using a tablet to access the site. It kept trying to use my forum password on the classifieds, no matter how much I tried to change it, and I got the "invalid token" message too. After a month or so and back at home and on my desktop, the problem disappeared. Another thing to look at is your browser choice. Some seem to work better here than others. Even from my desktop, I had frequent problems using various functions within the site til I switched from Internet Explorer to Firefox. Now it's a breeze to use. I"m not a tech person, so this is about all I can suggest---hope it helps. If not, post again; someone here will have seen the same problem and know the answer. I might also add that at one time I had to change the "compatibility settings" on my computer to avoid error messages when I tried to use certain parts of the site.
---
shadeseeker, proud to be a member of Treasure Classifieds Forum since Oct 2015.


05-17-2017, 11:13 AM
Post:
#3
RE: Newbee
Thanks for the reply Shade. It's still a no go for me trying to register or sign onto the classifieds.
---
Kodiakpb, proud to be a member of Treasure Classifieds Forum since May 2017.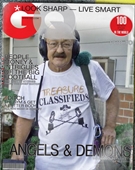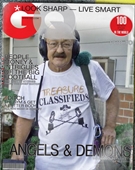 05-20-2017, 10:46 AM
Post:
#4
RE: Newbee
Welcome to the forum from NE Ohio Kevin! Glad to have you on board! You've got two great machines! Looking forward to seeing your finds!

Ed/ODF
---
MineLab SE Pro
w/11" Pro, 12x10 SEF, 8x6 SEF, Explorer 1000
Garrett AT PRO
, w/8.5x11, 5x8, Deteknix Wireless, RnB Recharge (2).
Delta 4000
, w/8" concentric, 13" Ultimate, 5x10 DD.
Garrett PP, & Pro Pointer AT
.
Leusch, Hori Digger (2), Sampson Ball Handle Shovel.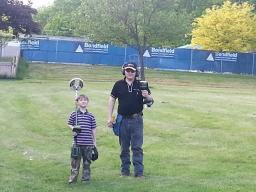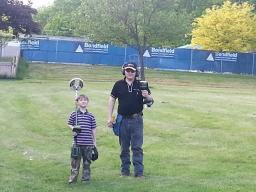 06-02-2017, 12:03 AM
Post:
#5
RE: Newbee
Welcome to the site although i am not on very often these days I do have to say that the guys here are great and very helpful if you ever run into a problem or have a question just ask and someone usually will respond with an answer .
once again welcome aboard and i am sure I speak for most when i say look forward to seeing some of your finds.
---
Located in Durham region Ontario.  Always looking for local md'rs to hunt with.

User(s) browsing this thread: 1 Guest(s)