Nice Payday

08-28-2014, 07:13 PM
Post:
#2
RE: Nice Payday
That`s really cool to do that. good story .


09-03-2014, 05:59 PM
Post:
#3
RE: Nice Payday
We had better grab our detectors and run over there. Everyone wants to know why i don,t find alot of arrow heads.
---
Dean Stone, proud to be a member of Treasure Classifieds Forum since Jul 2013.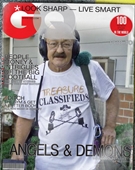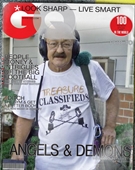 09-03-2014, 10:13 PM
Post:
#4
RE: Nice Payday
(This post was last modified: 09-03-2014 10:17 PM by Ohio Dirt Fisher.)
Somehow I missed this one. WOW! If they can't find an orange parachute and a popped white balloon in a 5 mile radius, (or in laymen's terms, 23.12 Square Miles) well, I guess they can't find it. I really do hope someone finds it. It's going to be one helluva search effort though! Probably somebody walking his dog ten years from now.

Ed
---
MineLab SE Pro
w/11" Pro, 12x10 SEF, 8x6 SEF, Explorer 1000
Garrett AT PRO
, w/8.5x11, 5x8, Deteknix Wireless, RnB Recharge (2).
Delta 4000
, w/8" concentric, 13" Ultimate, 5x10 DD.
Garrett PP, & Pro Pointer AT
.
Leusch, Hori Digger (2), Sampson Ball Handle Shovel.

User(s) browsing this thread: 1 Guest(s)