Nokta Fors Relic = Live digs/Field Test Video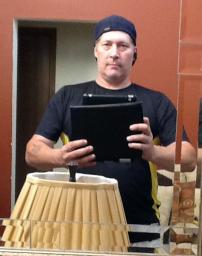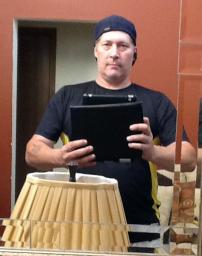 04-17-2016, 07:24 PM
Post:
#1
Nokta Fors Relic = Live digs/Field Test Video
Hey all,
like a few others here = I'm just getting out with my new FR machine as the weather has finally broke/allowed for some diggin/testing!
This is/was basically 1st run with the machine so I didn't cover a lot in regards to the machine itself in the video but I must say that so far I'm certainly impressed with what I've seen this far. It's sort of a FG+ machine but with the added features makes it a bit different too = it pushes into a league of its own for sure. The iron vol control is a welcome added feature for sure. The machine runs just as hot/if not hotter than the FG+ but you don't end up fatigued from hearing all the iron full blast like with the FG+
As stated in the vid = I ran it in Di2, sense at about 80/81, IDmask 3, Imask 0, iron vol 3, Tone break 10 for a bit but once I ventured into the site where the heavy iron/trash is = it didn't/doesn't seem to allow for that much power which I feel is better suited for a bit cleaner of a site where you can actually get some depth in running at that level so I switched to Di3 (3 tone), cranked sens max 99, dropped tone break to 32 (runs on a different scale than in Di2) and everything else the same as above and that's when the site started to come alive/finds started popping out amongst the iron/trash. Now - this isn't to say that running in Di2 in this site (or one like it with a lot of iron/trash) wouldn't produce finds but it just seems that it's way more power than needed for sifting and that the Di3 mode took a lot of the guesswork out of it.
Also as stated in the vid = I've ran 4/5 different machines in this site as well as my buddy using his ATP in it a few times so it's been hunted pretty well over the last year and a 1/2 but as you can see = the FR pulled a ton of stuff missed by all the other machines mentioned in the vid! I love the little 5" coil - it's deadly accurate and has an extremely tight pattern. You can literally stand in 1 place for 3 or 4 minutes in high trash/iron an pick several targets out without even moving an inch

Anyway = I'll let the vid speak it's piece and go from there

Watch vid here >>
https://www.youtube.com/watch?v=v-lEWGXr...e=youtu.be
---
MichiganRelicHunter, proud to be a digger since 1977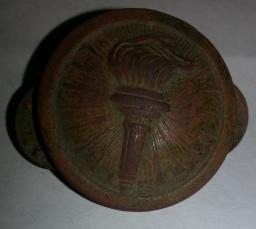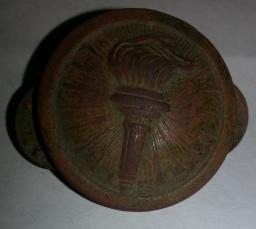 04-17-2016, 08:38 PM
Post:
#2
RE: Nokta Fors Relic = Live digs/Field Test Video
Looks like you have a good machine MRH. I'm looking forward to future videos once you get to know the machine better.
---
I have 3 best friends. Their names are Ace 350 , AT Pro ,  and a Fisher F 75 but I like people too.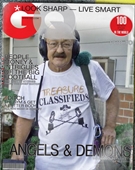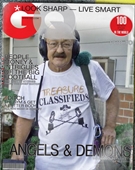 04-17-2016, 10:10 PM
Post:
#3
RE: Nokta Fors Relic = Live digs/Field Test Video
Great review Wayne!

Ed
---
MineLab SE Pro
w/11" Pro, 12x10 SEF, 8x6 SEF, Explorer 1000
Garrett AT PRO
, w/8.5x11, 5x8, Deteknix Wireless, RnB Recharge (2).
Delta 4000
, w/8" concentric, 13" Ultimate, 5x10 DD.
Garrett PP, & Pro Pointer AT
.
Leusch, Hori Digger (2), Sampson Ball Handle Shovel.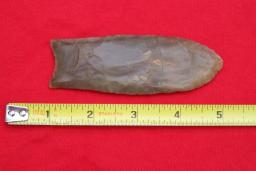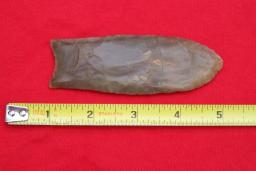 04-17-2016, 10:25 PM
Post:
#4
RE: Nokta Fors Relic = Live digs/Field Test Video
Good initial run down on the new unit. I'll probably never get to use one of the more exotic detectors, but I like it when people  like you and Sven test them out and report. Good luck and keep the info flowing. I'll catch the video tonight.
---
shadeseeker, proud to be a member of Treasure Classifieds Forum since Oct 2015.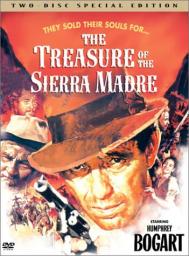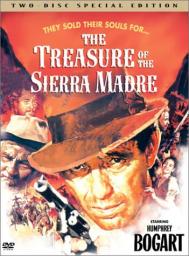 04-17-2016, 10:47 PM
Post:
#5
RE: Nokta Fors Relic = Live digs/Field Test Video
Wayne, excellent video, but I don't know how you do it. I mean all of the testing. You must LOVE it, as if it were me, the constant learning curve that comes with each new unit would drive me batty!

I understand a lot carries over from different detectors, brands, experience, etc., but still, it's a lot of work. Kudos to you for having the will/endurance to test these, and provide detailed posts we can all chew on

Joe
---

User(s) browsing this thread: 1 Guest(s)