NYC Street Tear Out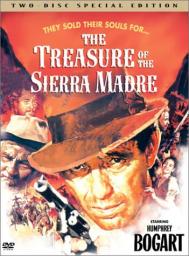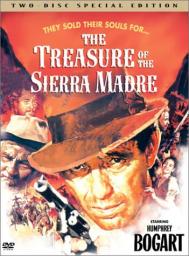 03-08-2014, 08:17 PM
Post:
#1
NYC Street Tear Out
(This post was last modified: 03-08-2014 08:18 PM by NjNyDigger.)
I live in Northern NJ, about a 10 minute ride to midtown Manhattan. This entire area (NY, NJ & CT) is steeped in history going back to the late 1600's or so. However, sadly, 90% of that rich history is either paved over, developed on or heavily filled. Worse, what little IS left intact, has been heavily hunted over the years. It's tough in these parts, but, if one does research, finds some good spots & perseveres, the finds can be mind blowing. Case in point...
I spotted this story on the news earlier about an archeological team that works hand-in-hand when the NYC street crews do tear-outs for water mains, road work, etc. This short video will amaze, as some of the finds made would be banner worthy on any forum. The area in the story is downtown Manhattan, maybe a 2 minute walk from where the World Trade Center used to be. Amazing what 'progress' has buried

Maybe I should invest in a good jackhammer & backhoe 

http://youtu.be/LMFz1bmvi6w
Joe
---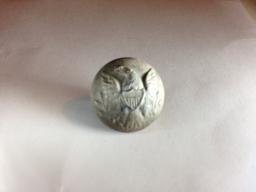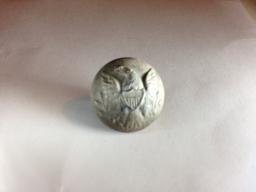 03-08-2014, 08:31 PM
Post:
#2
RE: NYC Street Tear Out
Great story!  I seem to recall that they found a 1600's ship during the clean up of the WTC sites a couple of years ago.  
I've also seen a YouTube vid or 2 about some guys that were able to detect right after a road tear out in Idaho or Montana and found some great coins.  I with you. I'll invest in a jack hammer and a backhoe with you!
---
SLCdigger, proud to be a member of Treasure Classifieds Forum since Oct 2013.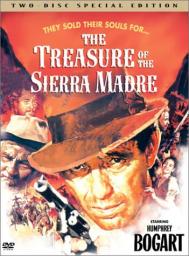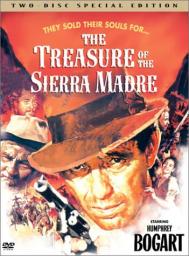 03-08-2014, 08:41 PM
Post:
#3
RE: NYC Street Tear Out
Good memory, SLC! Yes, a whole ship...more or less intact! They've also found the remains of old slavery related graveyards, privy's, etc. All buried

 Funny but...
I know many of us here are on Tom Nasa's site too, and he's always saying we haven't even scratched the depth surface of finds yet in this day & age. It's hard to fathom sometimes, when most of our finds are up to say, 13 or 14", and we think that's deep, but, this proves his point. There's stuff down FEET that we can't touch. Priceless treasures. Really amazing!
Joe
---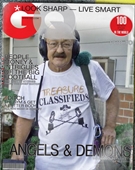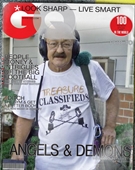 03-08-2014, 08:41 PM
Post:
#4
RE: NYC Street Tear Out
You know Joe you are in an area that is undoubtedly loaded with relics but I see you'd have to be an Archaeologist to do it. I can't imagine, now, detecting in Central Park, for example. I know when we worked on historic buildings in Manhattan, the City Historic staff were constant attendees to our debris piles and sometimes rode the rigs to examine the interior walls. We found a bricklayers weekly handwritten pay stub from the 20's ($17.) once inside a corner tear out of JP Morgan on Wall and Liberty and turned it over to the city. Then they showed up once a month to take a look see. And there are so many areas around you where troops billeted and battles were fought. Think about all the stuff you could find just along the Hudson River if they'd let you. Do they? Good video btw. Too short. I could look at that stuff all day.
---
MineLab SE Pro
w/11" Pro, 12x10 SEF, 8x6 SEF, Explorer 1000
Garrett AT PRO
, w/8.5x11, 5x8, Deteknix Wireless, RnB Recharge (2).
Delta 4000
, w/8" concentric, 13" Ultimate, 5x10 DD.
Garrett PP, & Pro Pointer AT
.
Leusch, Hori Digger (2), Sampson Ball Handle Shovel.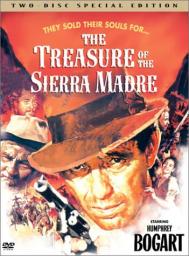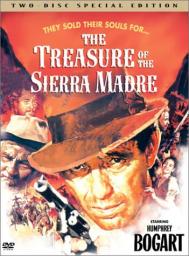 03-08-2014, 08:59 PM
Post:
#5
RE: NYC Street Tear Out
(This post was last modified: 03-08-2014 09:00 PM by NjNyDigger.)
Hey, Ohio, funny you should mention that...

I know some hunters who've been detecting for many, many years. A few of them have hunted Central Park back in the day...the oldest park in the country! The stuff that came out of there (and is still there!) is unbelievable; reales, morgans, seateds, coppers from the 16 & 1700's, yadda, yadda, yadda. Sometimes when I'm passing a road crew doing street work, I feel like going over & asking them what they find, as I'm sure they've got some wild stories! As for myself...

The few tear-outs I've worked haven't found much aside from some mercs, Indians, etc. Normally just a lot of iron...and junk.

Joe
---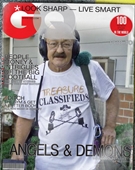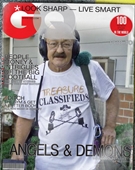 03-08-2014, 09:33 PM
Post:
#6
RE: NYC Street Tear Out
Interesting story about Central Park. Can you get permissions for that today?
A good one that I could really kick myself about is the City of Cleveland, Board of Edu is about finished with the process of "replacing" all the older schools. Prior to demo and new construction they board up the windows and leave the place bare until 6 months or so later when the construction crews come in and fence it and begin demo. Well I saw the abandoned HS my late wife attended last summer all boarded up and fenced in and started making calls. Board of Ed said if I were to have detected prior to the fence going up while the school was abandoned, I could have had at it. And they weren't worried about saving the grass. My son, who lives near one, said he saw MD'rs all the time when he drove by before the fence went up. That school was built in 1902 and had a last attendance of over 6000 students. I think if we sometimes watch the news on what some cities are doing it may spark an opportunity to detect. Maybe not for the first time, but with today's machines, who knows what you could find.
---
MineLab SE Pro
w/11" Pro, 12x10 SEF, 8x6 SEF, Explorer 1000
Garrett AT PRO
, w/8.5x11, 5x8, Deteknix Wireless, RnB Recharge (2).
Delta 4000
, w/8" concentric, 13" Ultimate, 5x10 DD.
Garrett PP, & Pro Pointer AT
.
Leusch, Hori Digger (2), Sampson Ball Handle Shovel.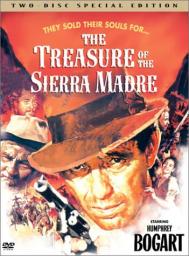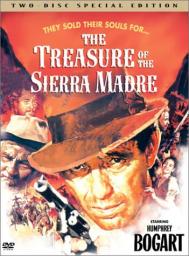 03-08-2014, 09:42 PM
Post:
#7
RE: NYC Street Tear Out
Funny, but, I've got a similar kick myself in the ass story similar to yours, Ohio...

There's an old school near me (maybe from the 20's or 30's). I've passed this place a MILLION times with thoughts of sugar plums dancing in my head. It's been abandoned for years, and I doubt it's been hunted much...if at all, however...

It's smack dab right on a major intersection, with traffic lights there, stop signs, etc. Normally, I couldn't give two shits who watches me hunt, but, it happens to be a bit TOO open for my taste. Not into people honking their horns at me when I'm digging, yelling stupid crap out their windows & stuff like that, so, I never hit it. 

At the end of last year, they were demolishing the entire building. Might be gone now, I don't know. If so though, I'm going to be forever bitchin about it to myself! Don't think anything too old would've came out of there, but, nothing wrong with silver & relics from the teens & 20's on up!

Joe
---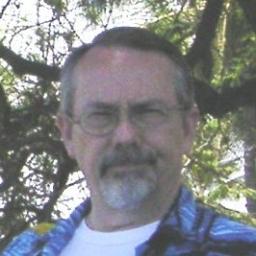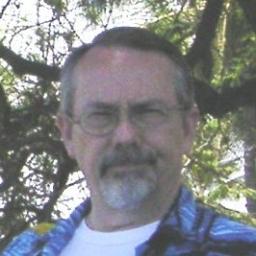 03-22-2014, 03:55 PM
Post:
#8
RE: NYC Street Tear Out
I was dealing with curb anxiety a few years ago and decided to get proactive.  I went and dug across the street from the sheriffs station and no one said a word.  So I went and dug the curb strip at the school district maintenance yard... nothing.  I went by 2 weeks later on a Saturday and noticed they had dug up the lawn to put in posts for a fence so I stopped and checked the fresh turned dirt.  A guy in a suit came running out and demanded to know who I was working for.  I was confused and said no one its just a hobby.  He looked confused and then started to laugh, he thought I was EPA or something and THEY were getting in trouble!  We had a good laugh and he gave his blessing to my looking for pennies. 
I now have added three orange safety vests in the back of the car to wear so people might mistake me for a city worker and ignore my field work.  Its their mistake, for me its a safety measure, of course I am not representing myself as something I am not!
---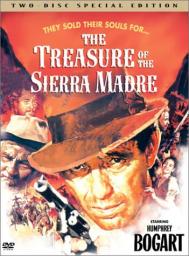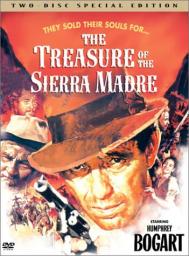 03-22-2014, 04:46 PM
Post:
#9
RE: NYC Street Tear Out
The orange safety vest is always a nice touch 

 And who's to say you're representing someone you're not...you just have a REALLY bad fashion sense.
At least that would be my reply, if asked 

Joe
---

User(s) browsing this thread: 1 Guest(s)