One little earring!!!!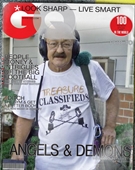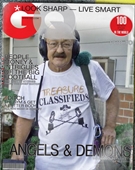 05-25-2014, 04:04 PM
Post:
#1
One little earring!!!!
(This post was last modified: 05-25-2014 04:06 PM by Ohio Dirt Fisher.)
I've been going out daily this weekend starting Friday and just found this small earring today at a spot I've been to before but in areas I've never covered. Along with that, I found over the past three days, $4.56 in clad, and 5 wheats, the oldest dating back to 192...???? because it's pretty much toast, a 35 D and 2- 45D's and one 46D. I have only one other item that digitaled up as a copper penny but what it is I don't know. I'm cleaning it up now and will post it in that section later with a pic. The Earring test out chemically as a .500 Silver. No markings and my woman checked the color on the rub stone so I'd be sure.
All three days were a bust for me as I was having really severe problems with my Garrett PP and even today, with an early start and good weather I threw in the towel on some exceptionally deep signals because my PP just kept malfunctioning, and my backup Fisher is no use when hunting deep signals. The Garrett I own is only 18 months old and started acting weird last weekend. Thinking it was battery problems I went out and bought a 6 pack and it burned through all but one over this past three days. So I'm calling Garrett Tuesday and getting a return for repair # and shipping it back.
Other than that, HH, Best of Luck and have a Great Memorial Day!!!
---
MineLab SE Pro
w/11" Pro, 12x10 SEF, 8x6 SEF, Explorer 1000
Garrett AT PRO
, w/8.5x11, 5x8, Deteknix Wireless, RnB Recharge (2).
Delta 4000
, w/8" concentric, 13" Ultimate, 5x10 DD.
Garrett PP, & Pro Pointer AT
.
Leusch, Hori Digger (2), Sampson Ball Handle Shovel.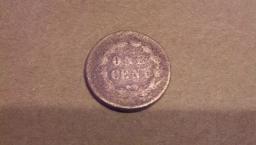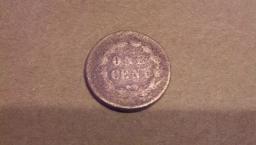 05-25-2014, 04:11 PM
Post:
#2
RE: One little earring!!!!
Nice earring.  My Pro Pointer is shot too.  I was giving up on digs yesterday too.  That sucks.
---
PittsburghWill, proud to be a member of Treasure Classifieds Forum since Jul 2013.
"A little nonsense now and then is relished by the wisest men"  Willy Wonka

I've lived. Not always well, but long enough.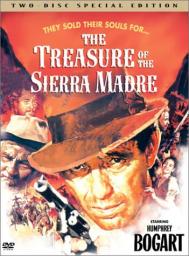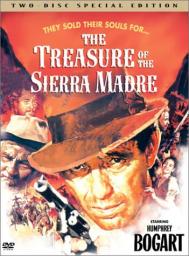 05-25-2014, 04:18 PM
Post:
#3
RE: One little earring!!!!
You got more silver than me, I got nothing but a donut hole the last couple of hunts

Read Will's post in the finds section. He too is having problems with his Garrett. As am I. I also gave up on a few deep holes today because of the pinpointer. It shuts off sporadically, the depth seems diminished, there's a delayed response when near a target, and it seems to sound off on everything in the hole when scanning it. Boy, when it isn't working, it surely makes one appreciate it when it does...they make digging SO much easier!
Good hunt! Now add that earring to the pile & find some more

Joe
---


05-29-2014, 07:29 AM
Post:
#4
RE: One little earring!!!!
Nice find.
---
Boots, proud to be a member of Treasure Classifieds Forum since Jul 2013.

User(s) browsing this thread: 1 Guest(s)