Opinions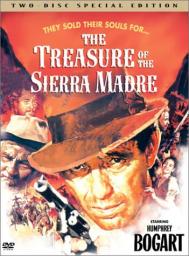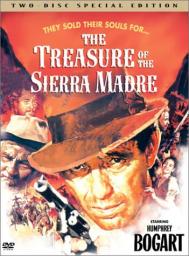 05-16-2014, 08:23 PM
Post:
#1

Opinions
(This post was last modified: 05-16-2014 08:29 PM by NjNyDigger.)
Guys, let's face it, our hobby is a 'dirt'y one...pun intended. However, serious thought...

Being since we're combing through the ground on a regular basis, one must assume the dirt is saturated with contaminates, feces, fertilizers & god only knows what else. Curious as to what y'all think about this. Cause for concern over time, or, nothing to be mindful about?

Joe
---


05-16-2014, 08:41 PM
Post:
#2
RE: Opinions
Nothing to worry about! 
 I do not think anything is concentrated enough to harm or bother anyone.  If it were that bad then the Enviro freaks wouldn't let it be put on the ground in the first place.
I doubt it has any negative effects on us.  Just look around at the people at a metal detecting meeting or talk to other detectorist -- Oh SHIT, you better worry!!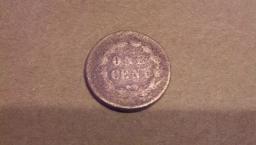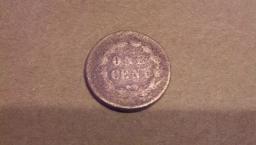 05-16-2014, 09:15 PM
Post:
#3
RE: Opinions
Just do what mama said.  Keep your fingers outta your mouth.
---
PittsburghWill, proud to be a member of Treasure Classifieds Forum since Jul 2013.
"A little nonsense now and then is relished by the wisest men"  Willy Wonka

I've lived. Not always well, but long enough.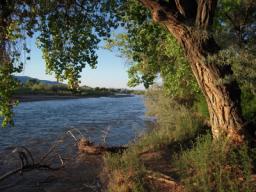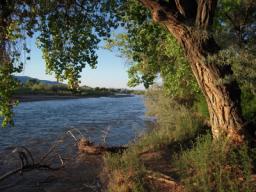 05-16-2014, 09:45 PM
Post:
#4
RE: Opinions
I think you need to divide this question into two catagories : woods and relic hunting and public venues and parks. Mother Nature does a pretty good of sanitizing her messes but the public areas could be a concern. Ticks and chiggers and such are an issue where most of you guys hunt and they would concern me more than anything else in the woods. As far as public places go ,I always wear the  vinyl dipped cheap gloves that cost a buck apiece justbecause they give alittle protection and your hands don't get so dirty. I'm not the type to wipe the handle of the cart at Wal-Mart but I can only imagine the bodily excretions and exspitations from the various creatures that inhabit the parks so I hope they never do one of those bacteria test  studies there or the CDC will shut them all down.
05-16-2014, 11:35 PM
Post:
#5
RE: Opinions
Where the hell you digging??? feces???haha, I just kick the cowpies out of the way. When I was a kid,if you dropped your food on the ground,you just brushed it off and said "" God made dirt, so dirt cant hurt".
---
My empire of dirt.


05-17-2014, 01:28 AM
Post:
#6
RE: Opinions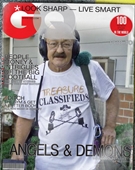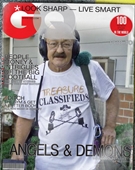 05-17-2014, 08:43 AM
Post:
#7
RE: Opinions
I'm glad you brought this up Joe. There is such a thing as Giardiasis which comes from water being inundated with feces from wild animals. Up here on the North Coast we have an abundance of Geese, Ducks, Raccoons, Skunks, Opossum and Groundhogs.Not to mention people not cleaning up after their dogs.

Consequently the earth we dig up here has sometimes been saturated with all kinds of parasites, some of which don't do much harm, but some of which can make you really sick and even kill you. When I first started detecting I didn't take much notice of it. I wore gloves when the ground was damp, but when dry, mostly did not.

About 2 years ago I had some help from the City Service crews laying some new sod in front of several soccer goal mouths. (And you bet I detected the stripped off area beforehand!) All the guys humping rolls of sod along with me were wearing those blue Nitrile gloves "Under" their city provided work gloves. So I asked them what gives with the Nitrile gloves. Hence the story of the first paragraph. And they termed it what we termed it in the trades: "Long Term Exposure"

Since then I keep a box of those in the truck and USE them when the ground is wet or damp and when not, I wash my hands with that instant hand cleaner stuff religiously afterword.

And Mom said: "Don't pick your nose, rub your eyes, hands off your face and away from you mouth. And if it itches, don't scratch it!"

Maybe she was right!
---
MineLab SE Pro
w/11" Pro, 12x10 SEF, 8x6 SEF, Explorer 1000
Garrett AT PRO
, w/8.5x11, 5x8, Deteknix Wireless, RnB Recharge (2).
Delta 4000
, w/8" concentric, 13" Ultimate, 5x10 DD.
Garrett PP, & Pro Pointer AT
.
Leusch, Hori Digger (2), Sampson Ball Handle Shovel.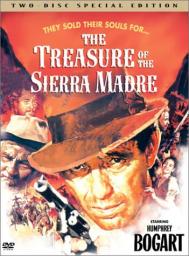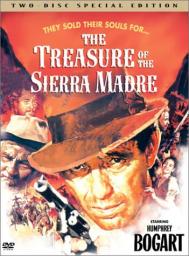 05-17-2014, 06:19 PM
Post:
#8
RE: Opinions
(05-17-2014 08:43 AM)

Ohio Dirt Fisher Wrote: And Mom said: "Don't pick your nose, rub your eyes, hands off your face and away from you mouth. And if it itches, don't scratch it!"
Funny!!! I remember MY mom yelling at me after taking ages in the shower; "If you keep playing with that thing in there, it's going to fall off! Hurry up, you're using all the hot water!!!" I'll leave it up to you to decipher the "thing" she was talking about. Yes, my mother was, how shall I say, salt of the earth, lol.
I wear the nitriles when I hunt, Ohio. Cheapies, but, they get the job done. I think we should all be mindful that we're digging in dirt! Be careful giving those coins a mouth bath, as I know many guys who do

Joe
---


05-18-2014, 06:55 AM
Post:
#9
RE: Opinions
I don't think we have anything to worry about with the dirt.  We should worry more about door knobs, bathrooms, well public places than dirt.  Actually I try not to think about those places.
---
Boots, proud to be a member of Treasure Classifieds Forum since Jul 2013.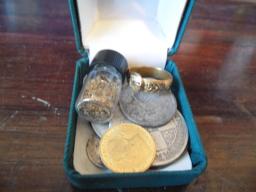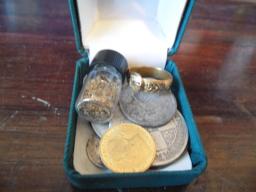 05-19-2014, 01:27 AM
Post:
#10
RE: Opinions
I eat dirt for breakfast lol

---
jimmyb, proud to be a member of Treasure Classifieds Forum since May 2014.
Garrett AT Pro/ Fisher Gold Bug Pro

User(s) browsing this thread: 1 Guest(s)