Opinions on Ground Conditions...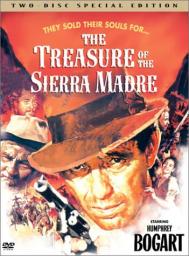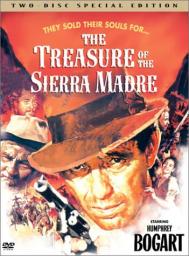 01-15-2014, 10:12 PM
Post:
#1
Opinions on Ground Conditions...
I was able to get out today in what turned out to be almost like a Spring day here in NJ. It was about 55 degrees, with a big, bright sun. Great day for a hunt.

We had a terrible summer due to the lack of rain. Bad ground conditions. However, all the recent snow meltage we've had, coupled with a heavy rain storm yesterday, and the ground was SUPER soft. Best it's been in many months. Which brings me to me question...

I normally do better right after a good rain. More depth, cleaner, clearer signals, etc. However, not today. Seems that there was a lot of what I call iron leaching going on. A lot of the iron in the ground disintegrates into the rain water, and creates lots of falses & phantom signals. Little specks & pieces of iron running through the dirt via the water. I've seen this many times. Often, it's actually better to WAIT a few days after a storm, to give the ground time to dry out. So...

Going on experience, do y'all seem to do better immediately after a heavy storm, or, by waiting for a drying out period to occur?

Joe
---


01-16-2014, 12:10 AM
Post:
#2
RE: Opinions on Ground Conditions...
This is just my theory and I am by no means an expert on how these things work.

I find that hunting heavy iron is sometimes better when the ground is bone dry.  I feel that the halo of the iron gets smaller and less pronounced in dry ground allowing you to pick off good targets next to iron. 

When the ground is saturated the Iron halo gets bigger and can mask more targets around it.

But the reverse of this is that in cleaner ground the halo of a copper coin or silver coin may be more pronounced so you get a stronger signal on a clean target (not around iron) and a smaller less pronounced signal when the ground is dry.

So I guess there are pros and cons to both conditions and just depends on what area you are hunting.

Just my very unscientific thoughts.

Ron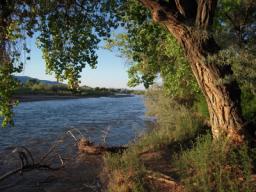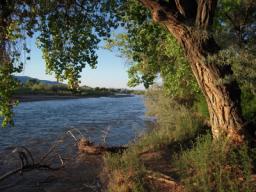 01-17-2014, 10:22 PM
Post:
#3
RE: Opinions on Ground Conditions...
(This post was last modified: 01-17-2014 10:24 PM by Dusty.)
Ha!!!
We get 9" of rain a year---I love wet.
The iron in the soil here never deteriorates because there's no H2O to provide the oxidizing elements. We have trees that died 100 years ago that look like they are standing petrified wood because even wood doesn't rot for lack of moisture. I think pinon , juniper and mesquite have a smaller moisture content when living than kiln dried oak

.
The result is that penetration with a VLF is difficult and iron wrap around falsing is intense.
On the other hand , when the ground becomes truly saturated and full of ionized elements , I can see it adopting many of the properties of wet sand or salt water.
You could fill a clean tub with perfectly distilled water and play with a hair dryer in there safely as it won't conduct electricity but don't put a teaspoon of salt in thewater or you could be in deep  s%@#.
It's hard for me to get my mind around the ground being too wet but I can certainly understand the possiblity.
---
Dusty, proud to be a member of Treasure Classifieds Forum since Aug 2013.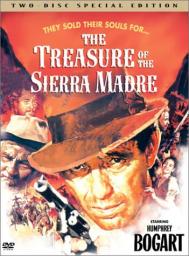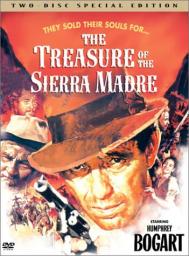 01-19-2014, 10:14 PM
Post:
#4
RE: Opinions on Ground Conditions...
(This post was last modified: 01-19-2014 10:24 PM by NjNyDigger.)
(01-16-2014 12:10 AM)

   Ron, I agree with pretty much everything you said. I tend to be a deep, fringe target type of digger. Which means I pull up a lot of iron, which most of my spots have an abundance of. Yes, drier ground tends to yield more good' targets that are intermingling with junk/iron...at least in my experience. Wetter ground produces more depth, yet, enhances the \'iron field' on many signals, produces longer pinpoints, and making it tougher to ferret out cohabitated medium & high tone conductors. Both have there pluses & poisons, though, I'd surely prefer the added depth from wetter ground, versus hunting in asphalt like conditions.JoeRon (CA) Wrote: This is just my theory and I am by no means an expert on how these things work.

I find that hunting heavy iron is sometimes better when the ground is bone dry.  I feel that the halo of the iron gets smaller and less pronounced in dry ground allowing you to pick off good targets next to iron. 

When the ground is saturated the Iron halo gets bigger and can mask more targets around it.

But the reverse of this is that in cleaner ground the halo of a copper coin or silver coin may be more pronounced so you get a stronger signal on a clean target (not around iron) and a smaller less pronounced signal when the ground is dry.

So I guess there are pros and cons to both conditions and just depends on what area you are hunting.

Just my very unscientific thoughts.

Ron
---

User(s) browsing this thread: 1 Guest(s)