Pennies.....................

08-28-2016, 07:45 AM
Post:
#1
Pennies.....................
Drove my step daughter boyfriend home, decided to stop at the school yard near by.
I know this school is newer and in the back yard so to speak of many local detectorists. Wasn't counting on much.
Worth a shot. Nothing would be deeper than 4" as the average.
Ground was excellent digging, not dry and not wet. Gave it my best shot.
Put the larger cruising coil onto the Quest Pro today to cover some ground as there were storm clouds on the horizon.
Put in about 2 1/2 hours, seems like others left a bunch of pennies and a couple dimes, a dog tag and a key. The rest was trash.
So my big take today was about 50 cents, not even a Loon or Toon came to light. Left soon enough when it started to thunder and a few drops started spitting down from the clouds.
---
Nokta Impact, Deteknix Quest Pro,Teknetics Mark 1
Self built Mirage PI's --- they work great!!
Free Vintage Metal Detector Catalog Downloads, Tips, Mods
http://www.treasurelinx.com/home1.html


08-28-2016, 08:50 AM
Post:
#2
RE: Pennies.....................
Sometimes that's all you find , but swinging that coil is still getting to enjoy this great hobby.
  You'll get something great next time , and at least you got out there.
Pat
---
Digsit, proud to be a member of Treasure Classifieds Forum since Feb 2016.
Remember for the good of the hobby It is better to ask for permission than to beg for forgiveness.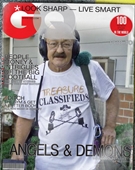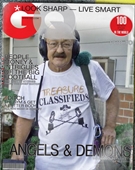 08-28-2016, 10:57 AM
Post:
#3
RE: Pennies.....................
You got out and that's important. Sometimes it's not the finds that are the maker or breaker of a hunt. You have info about that school for future reference, your finds were of the ordinary and you got more practice in with the machine. No hunt is ever a bust because there are always positive take aways. I hunt almost every day on average unless I'm jammed at work or the weather doesn't cooperate. I can go weeks on end without so much as a wheat in some cases. But I always go when I can. You too I see and I hope you have better luck next time!

Ed
---
MineLab SE Pro
w/11" Pro, 12x10 SEF, 8x6 SEF, Explorer 1000
Garrett AT PRO
, w/8.5x11, 5x8, Deteknix Wireless, RnB Recharge (2).
Delta 4000
, w/8" concentric, 13" Ultimate, 5x10 DD.
Garrett PP, & Pro Pointer AT
.
Leusch, Hori Digger (2), Sampson Ball Handle Shovel.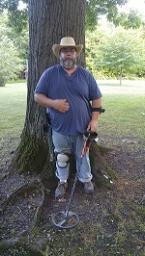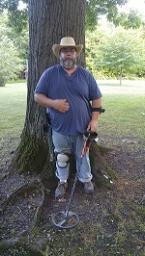 08-28-2016, 03:41 PM
Post:
#4
RE: Pennies.....................
I love just finding clad and copper pennies I'm not much of a fan of the zinc ones. 50 cents is alot of digging

---
Cladjunky From Cleveland

Makro Racer with 7x11 coil
F75 with 11 inch and 15 inch coil DST
RT6DETECTORS.COM for the best deals!
AT Pinpointer and Lesche 31 inch

User(s) browsing this thread: 1 Guest(s)