Platinum asteroid find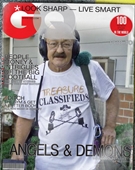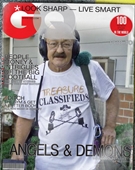 08-05-2015, 09:11 PM
Post:
#2
RE: Platinum asteroid find
That'd really be something Tony. I got a feeling though that it'll be a two to four man crew getting paid BIG BUCKS to operate a ton of robotic mining equipment and shooting the stuff back to Earth. Platinum is not only a precious metal on par with gold in price but has a great deal of uses in industry. It would be interesting to see what happens to its commodity price as well. You know that's what they say about Canada's huge rare metal ore industry. It was put there millions of years ago by asteroid strikes!

ODF
---
MineLab SE Pro
w/11" Pro, 12x10 SEF, 8x6 SEF, Explorer 1000
Garrett AT PRO
, w/8.5x11, 5x8, Deteknix Wireless, RnB Recharge (2).
Delta 4000
, w/8" concentric, 13" Ultimate, 5x10 DD.
Garrett PP, & Pro Pointer AT
.
Leusch, Hori Digger (2), Sampson Ball Handle Shovel.


08-05-2015, 11:48 PM
Post:
#3
RE: Platinum asteroid find
Yeah, the future is going to have some cool stuff for sure.

They say that gold is also not from this planet - it came here by asteroids too.
---
Bigtony, member of Treasure Classifieds Forum since Jan 2015. Took some time off
but back now in 2018.

User(s) browsing this thread: 1 Guest(s)