Predictions on Gold & Silver?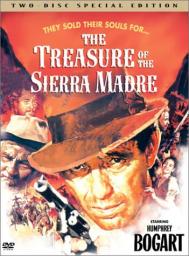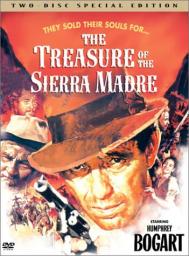 02-20-2014, 09:46 PM
Post:
#1
Predictions on Gold & Silver?
(This post was last modified: 02-20-2014 09:48 PM by NjNyDigger.)
So, what do you guys think for 2014? Will gold continue to slump, or will it boom again? Silver?

By no means am I a market specialist, however, my own personal opinion is that our currency is being seriously manipulated. We've gone through a terrible 7 or 8 years, where precious metals should've gone up - as they've always done in time of economic instability, yet, they fell. Doesn't make sense. Even more so cause the dollar is so weak. There's probably a few hundred people in the world that have the power to move markets in whatever ways they choose; the soros', buffets, gates', etc. I don't think there's some kind of mass conspiracy going on, but, the powers that be are trying to artificially keep the bottom from falling out, and have us slipping into a grave depression.

I don't foresee a huge rising tide in the prices in the short term. Too many shenanigans going on, and the precious metals market is purposely being manipulated downward. So...

IMO, we'll be lucky if prices stay as high as they are now.

Joe
---
02-20-2014, 11:05 PM
Post:
#2
RE: Predictions on Gold & Silver?
Not sure when( but believe real soon) it will rise dramatically. And you can bet your ass its being manipulated.
---
My empire of dirt.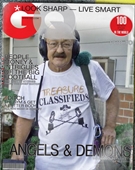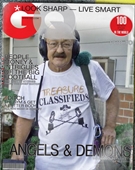 02-21-2014, 01:11 AM
Post:
#3
RE: Predictions on Gold & Silver?
I agree with Ray. The scenario that may occur as the markets hiccup badly with any sort of a bubble burst in either equities or housing, or both, is the money flow will revert to PM's as a hedge against financial loss. If that happens then silver and gold will skyrocket.

****** IF?******* That's the big question.

The Fed is tapering and the adjustment by Wall St. is tempered. I thought originally that if any tapering by the Fed proceeded it would scare investors off, but it really hasn't. The big boys like Buffet and Soros, yes, they're toned out of the markets quite a bit compared to prior involvement. What we're seeing in the market today is a glut of late coming retail investors swarming to where the reward outweighs the risk. (In their minds.) Every Mom and Pop is getting into the market, just like the late 1920's. You can't make any money with your money sitting in the bank.

The where and when is anybodies guess as to how this will end, but most assuredly, it will, and it won't be any picnic like 2008.
---
MineLab SE Pro
w/11" Pro, 12x10 SEF, 8x6 SEF, Explorer 1000
Garrett AT PRO
, w/8.5x11, 5x8, Deteknix Wireless, RnB Recharge (2).
Delta 4000
, w/8" concentric, 13" Ultimate, 5x10 DD.
Garrett PP, & Pro Pointer AT
.
Leusch, Hori Digger (2), Sampson Ball Handle Shovel.

User(s) browsing this thread: 1 Guest(s)