Pro-tectors control covers

05-04-2016, 08:13 AM
Post:
#1
Pro-tectors control covers
Any of y'all use them? If so how do they do for you? I just found them today and am looking to get a set for my MX5 but curious to see how they hold up and what others think of them. They're out of the UK so I'm sure they're decent but still curious to know before I wait on them to ship across the pond.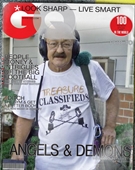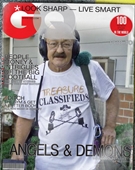 05-04-2016, 08:49 AM
Post:
#2
RE: Pro-tectors control covers
I'd like to get a set for my SE Pro. From what I've heard they are a good investment. Lotta guys and gals use them. I wish that they would have a frosted or non glare viewplate though. That clear shiny vinyl make the digital real hard to read in sunlight.

Ed
---
MineLab SE Pro
w/11" Pro, 12x10 SEF, 8x6 SEF, Explorer 1000
Garrett AT PRO
, w/8.5x11, 5x8, Deteknix Wireless, RnB Recharge (2).
Delta 4000
, w/8" concentric, 13" Ultimate, 5x10 DD.
Garrett PP, & Pro Pointer AT
.
Leusch, Hori Digger (2), Sampson Ball Handle Shovel.
05-05-2016, 12:12 PM
Post:
#3
RE: Pro-tectors control covers
I thought about the same thing on the display, I'm looking for a way to combat that
05-07-2016, 03:24 PM
Post:
#4
RE: Pro-tectors control covers
http://www.apioptics.com/pdf/BEF-III-90-50-5T.pdf
I think I found a fix to the glare issue in both the cover and displays in general. This stuff depending on type ranges anywhere from $20-$90 a sheet but is designed for high impact high stress environments.


06-03-2016, 12:31 AM
Post:
#5
RE: Pro-tectors control covers
I have used them on my Etrac and now my SE Pro, love them very well made they are a little snug getting on for the first time but a little patients and they are great.  Before I put them in use I get some of that waterproofing spray for tents and spray them inside and out let dry and put on.  Not the plastic part as the spray may fog the plastic.  I live up here in wet coastal Oregon and they keep your machines pro tected.
---
Never let rust form on ye Lesche!
06-03-2016, 08:06 AM
Post:
#6
RE: Pro-tectors control covers
(This post was last modified: 06-03-2016 08:36 AM by updownup.)
Maybe I will upgrade one day. Not sure they even make them for my machines. I use different size clear freezer bags and sandwich bag on my sovereign meter. I use masking tape to hold the on tight. You don't want any wrinkles on the screen. This keeps my machines clean. I also use shrink wrap on my machines too. When it gets real dirty I just replace it. Its a cheap alternative, and works well. Tell you the truth, I would probably cover up the protector with a disposable plastic anyway.
---
updownup, proud to be a member of Treasure Classifieds Forum since Oct 2015.
06-03-2016, 06:46 PM
Post:
#7
RE: Pro-tectors control covers
I have three made by different people for my AKA Berkut. They sure keep my detector clean. They all fit nicely. I prefer the black one as it has a zipper vs. just velco
---
Nokta Impact, Deteknix Quest Pro,Teknetics Mark 1
Self built Mirage PI's --- they work great!!
Free Vintage Metal Detector Catalog Downloads, Tips, Mods
http://www.treasurelinx.com/home1.html

User(s) browsing this thread: 1 Guest(s)