right up our alley!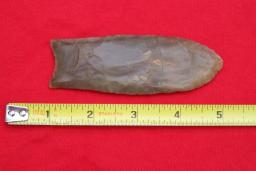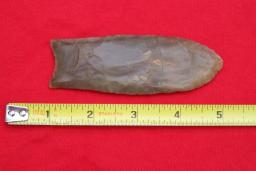 10-07-2016, 01:36 PM
Post:
#1
right up our alley!
YARMOUTH, Mass. — The undersea explorer who discovered the Whydah Gally, the first authenticated pirate shipwreck in North America, believes he's found where the ship's legendary treasure lies after more than 30 years of poking around the murky waters off Cape Cod.
Barry Clifford tells the Associated Press his expedition recently located a large metallic mass that he's convinced represents most if not all of the 400,000 coins and other riches believed to be contained on the ship.
"We think we might be at the end of the rainbow," Clifford said in the recently opened Whydah Pirate Museum on Cape Cod, where many of the expedition's finds are now showcased.
Maritime archaeologists and historians say they're intrigued but remain skeptical, mostly because he's been disproved on other finds.
"Barry Clifford's many claims can be very exciting, if they can be verified with photographs or scientific proof," said Paul Johnston, a curator at the Smithsonian's National Museum of American History in Washington D.C. who specializes in shipwrecks. "Until then, it's just talk."
The former slave ship, commanded by the English pirate Samuel "Black Sam" Bellamy, went down in stormy seas off Wellfleet, Massachusetts, in 1717, killing all but a handful of the nearly 150-person crew. It's believed the heavily laden ship sunk quickly, leaving the ill-gotten riches from over 50 ships at the bottom of the ocean.
But Victor Mastone, chief archaeologist for the Massachusetts Board of Underwater Archaeological Resources, which oversees shipwrecks and other undersea finds, suggests the pirates could have simply been lying.
"Did they brag more than they should have? Who knows?" he said. "We know what the pirates said they had."
Clifford dismissed Johnston and others as longtime opponents who have refused to treat his team's work seriously.
"Why would they be bragging to the judge about how much treasure they stole? They were hanged," he said, referring to the fate that befell the surviving pirates of the Whydah.
The 71-year-old explorer hopes to start investigating the suspected riches this month, but stressed the recovery process will take time. Once the mass is located and raised, his team will need to gently break it down using electrolysis and small hand tools.
"For me, it'd be great to get it all finished, but it isn't going to get done in my lifetime," Clifford said. "Archaeology doesn't happen quickly, if you're doing it correctly."
Since his 1984 discovery, Clifford and his team have returned nearly every year to the wreck, over which he has special rights.
They've already reclaimed some 200,000 artifacts, including thousands of silver Spanish coins, hundreds of pieces and fragments of rare African gold jewelry, dozens of cannons, various colonial-era objects and other prizes.
A new find at the wreck that made him famous would be a coup for Clifford, who has been dealt major setbacks on other recent expeditions.
In 2014, he claimed to have found the wreck of the Santa Maria, Christopher Columbus' flagship from his first voyage to the Americas in 1492, off the coast of Haiti, only to have researchers from UNESCO conclude it was more likely a ship from a later era because of the presence of bronze and copper fasteners.
Then last year, Clifford claimed to have located the infamous Scottish pirate Captain William Kidd's Adventure Galley off the coast of Madagascar. UNESCO again threw cold water on the pronouncement, concluding an over 100-pound silver ingot Clifford produced as proof of his find was actually 95 percent lead.
Ulrike Guérin, an underwater heritage specialist at UNESCO, declined to comment on Clifford's latest claim but says the Haiti and Madagascar experiences highlight how the explorer's work lacks the "necessary scientific approach."
___  
Read more at
http://www.wral.com/explorer-claims-he-s....99resting
story on treasure ship.
---
shadeseeker, proud to be a member of Treasure Classifieds Forum since Oct 2015.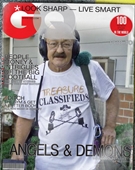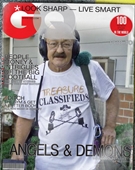 10-11-2016, 08:17 PM
Post:
#2
RE: right up our alley!
(This post was last modified: 10-11-2016 08:55 PM by Ohio Dirt Fisher.)
I've heard stories, about the French Pirates navigating the Susquehanna in PA. I've heard rumors of mason jars buried by farmers in wayward and overgrown forests, protecting their wealth with stealth. I've seen operational WWI diesel U2 engines cranked up twice a week for backup municipal water pumping, which were salvaged from sunken U2 boats. I've seen and heard a great deal in my life. Rumor, fact, fiction; it's real hard to tell. Let's hope this fella is on to something. But, it could just be a secret scuttled U2 boat. Or, maybe a pirate ship with an enormous hoard of silver and gold. Only time will tell. Hope I live to be 71 and find those mason jars and that French Pirate treasure.
This gentleman is making his dream come true, regardless of the obstacles and negativity from sources involved.
It's out there fellas. Don't ever stop believing that. It is out there.
Ed/ODF
http://www.zerohedge.com/news/2015-09-24/all-gold-world
http://www.zerohedge.com/news/2013-03-01...lver-world
---
MineLab SE Pro
w/11" Pro, 12x10 SEF, 8x6 SEF, Explorer 1000
Garrett AT PRO
, w/8.5x11, 5x8, Deteknix Wireless, RnB Recharge (2).
Delta 4000
, w/8" concentric, 13" Ultimate, 5x10 DD.
Garrett PP, & Pro Pointer AT
.
Leusch, Hori Digger (2), Sampson Ball Handle Shovel.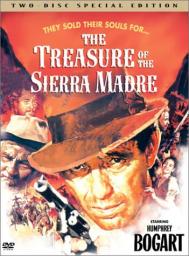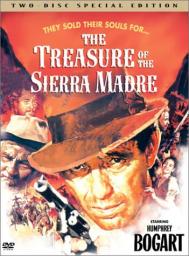 10-19-2016, 12:49 PM
Post:
#3
RE: right up our alley!
Deep water treasure hunting has always fascinated me, Shade. Love these kind of stories. Mel Fisher's exploits have always been prime reading for me. Would be a dream come true to be able to work an expedition like that, but it's mostly a rich man's game. Before Fisher hit the big one, he went thru years of struggle, and was known as the laughingstock in deep water treasure diving circles. But he never gave up, and eventually prevailed.

They say there's literally tens of billions in sunken treasure within 50 miles of all the coastline in the United States, as most ships tended to go down when nearing landfall.

Anyone who is SCUBA certified has a tremendous opportunity to find these wrecks, or, at the very least, the many old coins and relics dotting the ocean floor. Watch some of the scuba detecting videos on Youtube and you'll be amazed. These guy's routinely pull up gold coins, silver coins, cannon balls, etc.

There was a show on awhile back, maybe on Discovery or NatGeo, where they followed the crews of several of the maritime treasure hunting crews, and it was fascinating. Millions of dollars worth of equipment, sonar, portable subs with video, it's nuts.

Joe
---

User(s) browsing this thread: 1 Guest(s)