Saint Lazarus Medal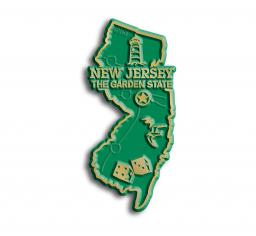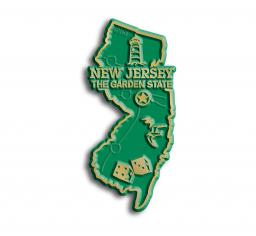 11-07-2014, 12:29 PM
Post:
#1
Saint Lazarus Medal
This is the story of Lazarus!
Patron of Lazarus House
Lazarus' stories took place long ago. There are two accounts of Lazarus in The Bible, one from the Gospel of John (John 11: 1-44) and another from Luke (Luke 16: 19-31), which is sometimes called the "Parable of Dives and Lazarus." Lazarus is portrayed as being a poor beggar suffering from many sores. There is also a rich man who is well clothed and nourished each day. Lazarus was so poor and hungry he fed himself from the scraps that fell from the rich man's table. Eventually, Lazarus died as did the rich man. But Luke's Gospel states that after his death, Lazarus was taken by the Angels to a place near Abraham in Heaven while the rich man, upon his death, went to Hell. The rich man called out to Abraham to send Lazarus to help cool him off from the flames of Hell. Abraham reminded the rich man that he had received great rewards on Earth while Lazarus had suffered greatly. It was Lazarus who then received the comforts of Heaven. Lazarus is depicted in art standing on crutches with dogs at this feet, as he is in the SfS medal. It is said that the dogs licked Lazarus' sores while he suffered on Earth, including while he scrounged scraps from the rich man's table. Lazarus is closely associated with the Patronages surrounding Saint Vincent de Paul and other generous givers known as the Patron Saints of Charity. One local Charity in New Orleans called "Halloween's in New Orleans" holds a yearly benefit for Lazarus House, a Louisiana Hospice providing care and housing to men and women Living With AIDS. Over the several years, over a million dollars has been raised by the committee members who volunteer their time, money and effort to raise needed funds. Another hospice "Belle Reve" in New Orleans also provides much needed hospice care.The name Lazarus comes from the word Eleazer which means "whom God helps"and it is important for all of us to follow the charitable example and help these hospices ourselves as they faithfully aid and care for those less fortunate.
This is the first time a found a St. Lazarus Medal .
---
proud to be a member of Treasure Classifieds Forum since Aug 2013.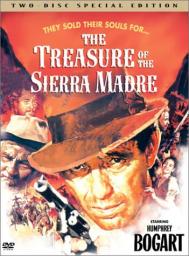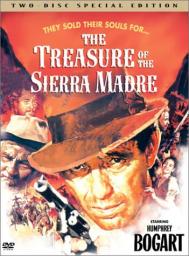 11-07-2014, 12:37 PM
Post:
#2
RE: Saint Lazarus Medal
Sweet find, Bob! You're on quite the roll lately. First the seated, and now an awesome Sterling religious charm

We have to try & get in a hunt together before the season is over.
Joe
---


11-07-2014, 03:29 PM
Post:
#3
RE: Saint Lazarus Medal
Very cool find!!  Congrats!
11-07-2014, 04:35 PM
Post:
#4
RE: Saint Lazarus Medal
(This post was last modified: 11-07-2014 04:36 PM by biggredd1972.)
Nice charm. I have found several religious charms so far none of them have been silver, some plated but most have been aluminum.
---
biggredd1972, proud to be a member of Treasure Classifieds Forum since Jul 2013. Proud to be using a White's DFX with sunrayDX1 inline probe.Newly added in Jan/2015 White's V3I.
11-07-2014, 05:47 PM
Post:
#5
RE: Saint Lazarus Medal
nice charm.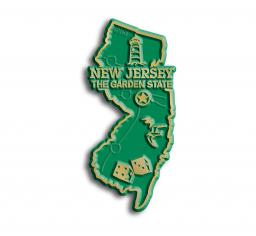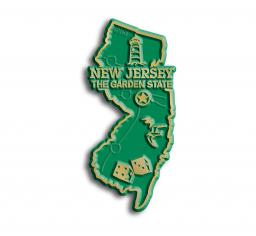 11-07-2014, 11:02 PM
Post:
#6
RE: Saint Lazarus Medal
Thanks guys and yes Joe we need to get out soon. I go mostly during the week and keep the weekend for family time.
---
proud to be a member of Treasure Classifieds Forum since Aug 2013.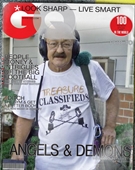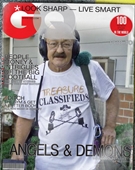 11-07-2014, 11:38 PM
Post:
#7
RE: Saint Lazarus Medal
(This post was last modified: 11-07-2014 11:38 PM by Ohio Dirt Fisher.)
Very wonderful find Bullet!

I also enjoyed the biblical history lesson. I am familiar with hospice but only from the standpoint of losing a loved one, very dear to me, from a battle with cancer. Those places are "From God" when you are up close and personal with them. Prior to that my only experience with the name Lazarus was from my Catholic teachings and reading Robert Heinlein's' book, "The Lives of Lazarus Long", or, by other names "Time Enough for Love" and "The Past Through Tomorrow".
I had thought that the story of Lazarus was one of a person who lived millennia being brought back to life by Jesus, but who suffered through those millennia with the failure of faith with those around him. I stand corrected. Save that one on a chain around your neck. I think it means something.
Ed
---
MineLab SE Pro
w/11" Pro, 12x10 SEF, 8x6 SEF, Explorer 1000
Garrett AT PRO
, w/8.5x11, 5x8, Deteknix Wireless, RnB Recharge (2).
Delta 4000
, w/8" concentric, 13" Ultimate, 5x10 DD.
Garrett PP, & Pro Pointer AT
.
Leusch, Hori Digger (2), Sampson Ball Handle Shovel.

User(s) browsing this thread: 1 Guest(s)