Scott's T2 set-up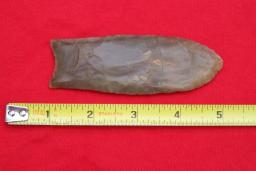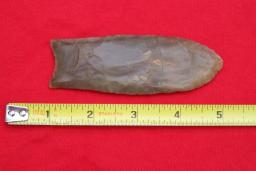 04-10-2016, 09:51 AM
Post:
#1
Scott's T2 set-up
Hi Scott. Thanks for the tips you sent in a reply on another thread. I use much  the same settings--14 disc, 4 tones, and as much sensitivity as I can. Trouble is that when I go above 75 or so sens, I get so much noise I can't tell what is a hit and what is machine chatter. The higher I go, the more confusing it gets. Don't know if it's all noise or maybe response to the mineralization here. Anyway that was the point of my asking about your T2. Do you hear the noise and how do you deal with it. Teknetics says many like to hunt "in the noise", but right now it confuses me. As I said I don't get out as much as I should to really know the machine, so maybe when things get better here I can practice more. I do wonder if I have to work at lower sensitivity that I am missing deeper targets. I do watch your videos and like them-you post great views and info. Keep it up.
---
shadeseeker, proud to be a member of Treasure Classifieds Forum since Oct 2015.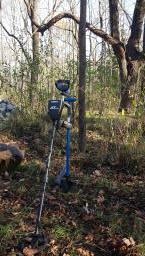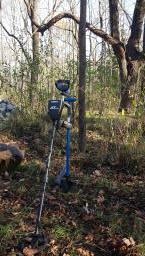 04-10-2016, 10:11 AM
Post:
#2
RE: Scott's T2 set-up
Hey shade, I also had the same problem with the at pro at first. I'm running full sens or one below until the machine gets a little more stable in the mineralization which would be about 85% on the t2. I'll get the high chirps from the awkward deep hot rocks or deep iron. Or right off next to a iron patch when you sweep past it. I have no emi issues. I've learned to listen carefully to the falsing and if I question it, I go back over it slowly and quickly investigate around the target if it is one. And then determine if its diggable. The solid tones are key! But me, I just deal with it. Nothing I can do that I know of besides crank down the sens to 70-85% but I've learned to just listen and keep the max 100%. In the farm fields it works at least. Best of luck!
Zach
---
Zachbl92, proud to be a member of Treasure Classifieds Forum and detectorist since Nov 2015.
Garret At Pro(12x13, 8.5x11, 5x8, 4.5") Garret At Pinpointer, GG original headphones, Predator Piranha/Little Eagle T shovel, Lesche hand digger.
Button Count FTY: Lost count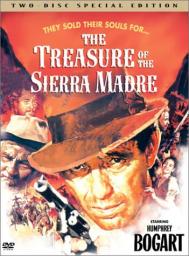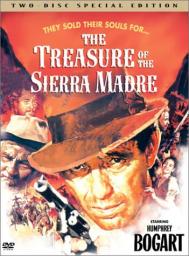 04-10-2016, 04:50 PM
Post:
#3
RE: Scott's T2 set-up
(This post was last modified: 04-10-2016 04:54 PM by NjNyDigger.)
Shade, I don't run a T2, but I encounter a similar issue on my Safari. I run in automatic sensitivity 99.9% of the time, and it purrs smooth. I tried on many an occasion to run in manual sensitivity, but same as you, the excessive ticks, blips & blops drive me crazy. The only option is to turn down the sensitivity, and therefore lose depth, which pretty much negates the purpose of running in manual sensitivity.

By "work through the noise", I believe they mean a fairly small amount of chatter/instability, not excessive, otherwise, how would one hear a deep hit? At least, that's my understanding. Unless one was hunting for signals down to say the 6" range that are fairly easy to hear, excessive chatter kills the chances of hearing a deeper hit, in the 7"+ zone.

Joe
---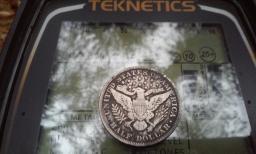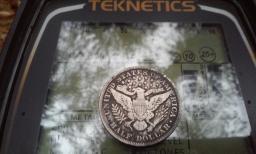 04-10-2016, 05:26 PM
Post:
#4
RE: Scott's T2 set-up
Shade when i set my machine and ground balance she is absolutely quiet. So first question is are you carrying a cellular phone ? If i carry my cell on my right front pocket my machine gives false its. I put it on my left back pocket and no problems. Try your sensitivity at70 , make sure your coil wire is tight , the only way i would have to work through noise would be in all metal ,,that i have not tried yet. 

If none of this helps i would recommend first texas products on Facebook. Russ is a great guy and can also help
---
Detecting is more than a hobby, it is a passion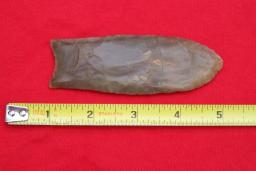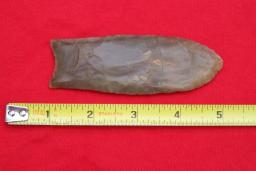 04-10-2016, 11:44 PM
Post:
#5
RE: Scott's T2 set-up
Thanks guys. I appreciate the tips and advice. Everyone says it takes a lot of time to learn a new detector and I just don't have much of that now. I'm sure as I go along a lot will become more obvious.
---
shadeseeker, proud to be a member of Treasure Classifieds Forum since Oct 2015.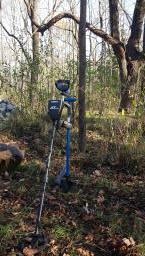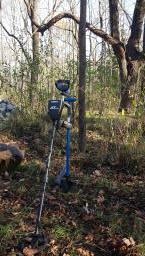 04-11-2016, 03:55 PM
Post:
#6
RE: Scott's T2 set-up
No problem shade, I hope everything works out for you. I'm sure you'll figure everything out soon though! I can personally say I have about 100+ hours with the AT pro now. As I've learned...A LOT! There's still room to learn more. Keep at it and get to it when you can. We are all here for you.
Take it easy, Zach
---
Zachbl92, proud to be a member of Treasure Classifieds Forum and detectorist since Nov 2015.
Garret At Pro(12x13, 8.5x11, 5x8, 4.5") Garret At Pinpointer, GG original headphones, Predator Piranha/Little Eagle T shovel, Lesche hand digger.
Button Count FTY: Lost count

User(s) browsing this thread: 1 Guest(s)