slow day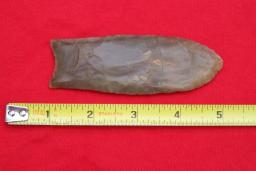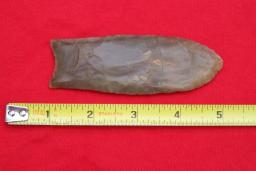 07-07-2016, 11:18 PM
Post:
#1
slow day
Not much posting going on today on the forum, so here's a little something to consider. This is a pic of one of several majestic ash trees I've lost to the emerald ash borer. They are killing trees all over the country, and soon ash trees will go the way of the American chestnut. This one was 60 feet tall, and was leaning over my workshop, so it had to come down. I'll try to make shingles out of it or use it for firewood. The ashes can be treated, but it's not practical except for yard trees that you really want to keep. Forestry people said just let them die or harvest them early if you have enough of a stand.
---
shadeseeker, proud to be a member of Treasure Classifieds Forum since Oct 2015.


07-08-2016, 07:57 AM
Post:
#2
RE: slow day
What a waste of some beautiful wood , my Father has an antique desk made of ash wood , in a whole lot of years I hope to inherit it.
   Sorry to hear that those stinking pests got to your trees.
Pat
---
Digsit, proud to be a member of Treasure Classifieds Forum since Feb 2016.
Remember for the good of the hobby It is better to ask for permission than to beg for forgiveness.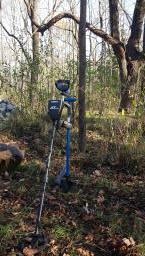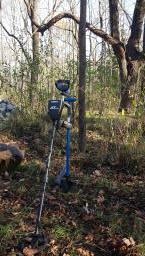 07-08-2016, 02:57 PM
Post:
#3
RE: slow day
Not really familiar with any of this. The only thing I know is when I see buttonwoods that means old property! They are all over here at the colonial houses. Thick/fat trees that have white spots on them.
---
Zachbl92, proud to be a member of Treasure Classifieds Forum and detectorist since Nov 2015.
Garret At Pro(12x13, 8.5x11, 5x8, 4.5") Garret At Pinpointer, GG original headphones, Predator Piranha/Little Eagle T shovel, Lesche hand digger.
Button Count FTY: Lost count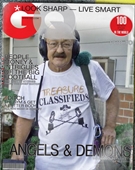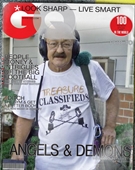 07-10-2016, 05:31 PM
Post:
#4
RE: slow day
(This post was last modified: 07-10-2016 05:40 PM by Ohio Dirt Fisher.)
We got it up here too. The foresters in the Metroparks cut them down all over in the woods and leave them lay. It's a shame a pest like this is doing this to these great trees. Reminds me of a time when I lived in the City and had a huge split pin oak that was half mine and half the neighbors. One branch was right over the front of my house and it made a spectacular curb view of the place during all the seasons. I mean real Hansel and Gretel during the snowy Winters and brilliant Falls. Then the neighbors insurance company told her they wouldn't insure her house from damage from that portion of her tree and needless to say my insurance company calls me up and gives me the same news a month later. Unless I would like to add an $addendum$ to the policy. $1,200 dollars later the view was gone along with that majestic branch and a few others. The place lost it's sense of home with that limb gone. You know, we plant trees all over where I work at the soccer fields. Tulips, Locust and Oaks. We even go around and water them in real dry weather. Now I know kids will be kids but when I come in to work after a weekend of play there and I see the lower branches of these new trees bent and broken or just plain torn off, it makes me so mad! Here we try and beautify and make the place look parklike and nobody gives a duck's ass so long as they don't have to watch their kids. Man Shade, it really pisses me off. In thirty years, if those fields are still there, the place will be a gorgeous area for playing soccer. I guess people just can't see past the now. I was thinking of hanging signs from all my trees at the park which say, "The air you breathe to stay alive is provided by this tree!". But then the assholes would probably burn them down.

Ed

As a postscript I would like to say that I understand your sorrow at having to cut down an old friend. I know the feeling. Do yourself a favor. Plant another tree.
---
MineLab SE Pro
w/11" Pro, 12x10 SEF, 8x6 SEF, Explorer 1000
Garrett AT PRO
, w/8.5x11, 5x8, Deteknix Wireless, RnB Recharge (2).
Delta 4000
, w/8" concentric, 13" Ultimate, 5x10 DD.
Garrett PP, & Pro Pointer AT
.
Leusch, Hori Digger (2), Sampson Ball Handle Shovel.


07-13-2016, 09:23 PM
Post:
#5
RE: slow day
Sorry to hear Shade, that's a shame. Dam bugs
---
Bigtony, member of Treasure Classifieds Forum since Jan 2015.

User(s) browsing this thread: 1 Guest(s)