something to read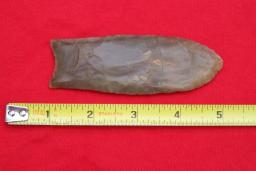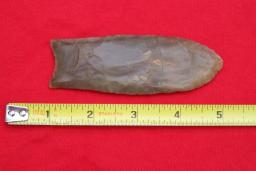 09-29-2016, 06:32 AM
Post:
#1
something to read
It has been mighty slow here on the forum lately. The heat, jobs, school, etc have just about put an end to detecting. So until things pick up a bit, here's something to read that might be of interest and s
tir a few comments. Thanks for letting an old man ramble on a bit.
                                     The Good, The Bad, and The Ugly
Just before Memorial Day this year a disturbing story about looting at the Petersburg Battlefield Site caught my attention.  It got me to thinking about our hobby and all its many facets.  The basics first: The news headlines in late May reported that a large number of open excavations were discovered in the eastern part of the Petersburg National Battlefield.  This was reported locally and nationally, and the investigators speculated that relic hunters using metal detectors had looted the site, looking for bullets, buttons, and other items associated with the siege of Petersburg.  National Park Service officials were asking for help in identifying the culprits, but as of this time, I am not aware of anyone being named as responsible.  Some of the words used to describe the act were "desecration", "affront to memory", "crime scene", and "outrage".  And the timing of this event, just before the Memorial Day holiday, added insult to injury.   It was pretty much a black eye for the metal detecting hobby.  This is the BAD, the act itself; and the UGLY is the fallout that ensued.
We all know that there are unscrupulous people out there with detectors in their hands, and that their number, when compared to legitimate users, is certainly miniscule. But those few, with their disregard for the rules of decency, deal a powerful blow to the reputation of the rest of us.  An old trite phrase comes quickly to mind—"one bad apple spoils the bunch".  Sadly, it seems that bad news negates good news in a disproportionate rate.  Or as Shakespeare said in Julius Caesar, "The evil that men do lives after them; the good is oft interred with their bones".
I read the postings in our TC forum daily and I am always taken by the good that I see.  There is camaraderie among the members, a spirit of unity among those enjoying a great hobby.  There are stories of wonderful finds properly dug.  There is the sharing of information and history.  There is the search for the backstory.  There are folks like Scott starting a club and introducing newcomers to the right way to detect.  There are examples of special personal item finds being returned to original owners or to descendants.  Ed's discovery of the runner's medal and Nick's collaboration in helping Ed track down the family of the young man looms large, as does Pat's recent recall of the gold ring he found and returned to the owner's daughter, as examples of the good in this hobby.  I could go on for quite a while in this vein—the archives of TC hold lots of such stories.  This is the GOOD.  But I'm wondering how much "positive press" is generated in these instances.  The detectorists were certainly gratified, as were the recipients of this generosity, and maybe a local story appeared in a paper or two (check out Zach's post in "Video Channel" for 9/27/16—did anyone else see this) and a reader may have thought it was noteworthy and good.  But I'm fearful that all these good elements of detecting can be outweighed by one example of bad behavior; such is the attention and weight given to offending news.
It seems to be a basic tenet of human behavior that we want to make ourselves look as good as possible to those we encounter.  My mom and dad used to tell me to "put your best foot forward" whenever I undertook a new endeavor.  Others have cautioned me to always make a good impression.  It's fundamental.  We want to be seen in our best light and we all do it--athletes, movie stars, politicians, businessmen, even entities like companies and charities, and of course everyday people like you and me.  In the vernacular it's called "branding" and it has its rewards.  I don't mean to suggest that we want to be seen in a good light solely for rewards, (after all being and doing good has its own worth),  but when good and decent behavior generates rewards as a natural consequence, then we should take advantage.  In the realm of detecting it means abiding by a code of conduct which includes digging responsibly, seeking permissions, refraining from digging in prohibited areas, politely and properly pursuing access to banned public areas, like parks and playgrounds, and by promoting the hobby in our contacts with others.  Such activity puts detecting in a good light and is more likely to open up access to searchable areas, public and private, than is the opposite.  I realize that this probably equates to "preaching to the choir", since I have seen only responsible behavior described by our members on the forum, but none of us can take for granted that the whole of our pastime is seen in a good light by all.  Basically, we have an obligation to do what we can to insure the longevity of metal detecting as our chosen pursuit.
---
shadeseeker, proud to be a member of Treasure Classifieds Forum since Oct 2015.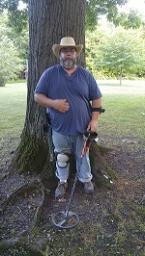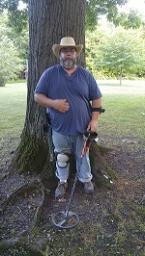 09-29-2016, 07:19 AM
Post:
#2
RE: something to read
One Damn Good Post. And it comes right after a talk Ed and I had about an area he found we will be trying, I looked up some county rules and noticed no detecting allowed in county parks and Ed took it even farther calling the local city officials to make sure it was ok to MD in a Community park near the city. I would hope almost everyone on these forums respects the hobby enough to do the same.

Great Post Shadeseeker
---
Cladjunky From Cleveland

Makro Racer with 7x11 coil
F75 with 11 inch and 15 inch coil DST
RT6DETECTORS.COM for the best deals!
AT Pinpointer and Lesche 31 inch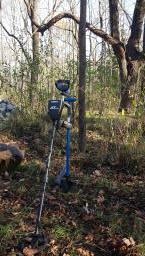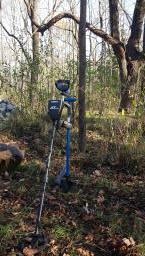 09-29-2016, 10:09 AM
Post:
#3
RE: something to read
Well said shade, very well said and thanks for the mention!

It really is a shame how a select few think it's "ok" or whatever or however they feel about it to detect on private grounds or detect without permission.
I don't understand it one bit. For one, I know of a couple of early 1700 houses owned by historical societies deep away in the woods or places people don't check on often.
Could I go out there one day and detect and get away with it? Find some good stuff? More than likely, yes.
But it's wrong to do so like you mentioned for our "code of conduct" as detectorists but it's also wrong in general. If it's not your land or you don't have permission than it's off limits. These so called "People" are willing to risk jail time to find history illegally and are also giving us genuine detectorists a bad name.
Where is the fun in doing that? I'd rather enjoy my time by getting proper permission and not have to look over my shoulder every minute because I'm doing something wrong.
I just don't get it. Yeah, these guys/girls probably found stuff out there. But how can you be happy about your stolen finds? Do they not have a conscious? They obviously don't care. And it's sickening.

As for the good, I thought it was awesome when Scott started a club! Reading about it and seeing his club hunts on prime land he shared. Taking individuals out one on one and making friends. That's what it's all about. And preserving the history! If I could I'd probably have more enjoyment starting a club than finding a 8 real! Maybe one day!
As for Ed and Nick... That story was incredible. Ed and nick taking the time to do what they did and nick doing all that awesome amazing research. That deserves to be on the front page of the detecting magazines and mentioned in the news.
And for pat and I believe it was updownups friend with the other ring return...and hours later finding another right when they got on the beach! Good people.

It's a shame that a small percentage of ignorant detectorist could possibly ruin it for some of us. Especially when I feel the good outways the bad!

karma's a bitch but she is also good.
---
Zachbl92, proud to be a member of Treasure Classifieds Forum and detectorist since Nov 2015.
Garret At Pro(12x13, 8.5x11, 5x8, 4.5") Garret At Pinpointer, GG original headphones, Predator Piranha/Little Eagle T shovel, Lesche hand digger.
Button Count FTY: Lost count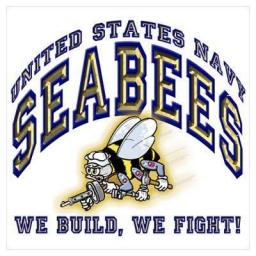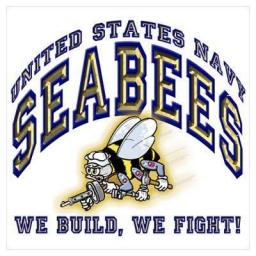 09-30-2016, 01:20 PM
Post:
#4
RE: something to read
Best post I have read here in a long time!!

---
SeabeeRon - On A Beach in Santa Cruz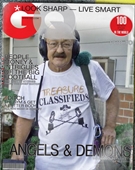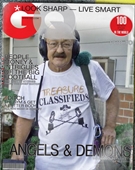 09-30-2016, 10:03 PM
Post:
#5
RE: something to read
(This post was last modified: 09-30-2016 10:12 PM by Ohio Dirt Fisher.)
Shade that is an excellently written and well thought out article which forces all of us to stand together as a group and remember what the real ethics rules of our hobby are. I appreciate the mention of me and Nick for that particular medallion find and want to tell you a story of how I learned "Ethics" in a real situation.

Back in high school in the early Winter of 1967, I was out on door to door sales calls with a group of fellas selling goods that we made at Junior Achievement. The girls from another local high school in our business adventure were on the other side of the street, trying to see who would make the most sales. The competition was a lot of fun and we wound up tossing snowballs back and forth at each others group trying to slow em down so one or the other would have the prize at the end.

When I got home, I noticed that my HS ring was not on my finger. I panicked! Kept it from Mom and Dad for about a month until old Eagle Eye Mom asked! Well I got a good tongue lashing to say the least.

In 1984, while I was living in PA, I get a call from old Eagle Eye! Somebody found my ring and my Mother already had it in a box and was going to the PO to mail it to me, and continued the tongue lashing to it's furious completion. I asked for the particulars and gave the family that found it a call to personally thank them as it had been a thorn in my side for years. It turns out that the resident who found my ring was just starting in detecting and was swinging around his front garden area near the house and found my ring, with my initials in it, and called the school I attended, got ahold of my mother and the rest is history. I've never worn that ring since and keep it safely tucked away. And he was, "Just starting out in detecting.", but did the right thing.

Although I was brought up to be ethical and as truthful as can be in our society, there are many among our hobby who are only in it for the "money". And they do not care! Robbing sites such as you describe Shade is nothing short of "Piracy", pure and simple. Some of those buttons in good shape bring hundreds of dollars. To find one on someone's property with permission is one thing. To find one on a National Historic Site, without permission, is outright theft. I don't know any thieves in detecting, and if I did, I'd try to right them or punch them out and turn them in. (.)

Thank you again for the mention. The medallion wasn't mine. I had a sense that struck me deeply, as such a find "belonged" to someone else. I was duty bound from my conscience to find the family. Karma essentially, it all comes back around. We as detectorists are sometimes not just the finders of objects but somehow, for one unknown reason or another, conduits to unknown pasts we can only surmise. That is of itself the greatest thrill of detecting.

Ed
---
MineLab SE Pro
w/11" Pro, 12x10 SEF, 8x6 SEF, Explorer 1000
Garrett AT PRO
, w/8.5x11, 5x8, Deteknix Wireless, RnB Recharge (2).
Delta 4000
, w/8" concentric, 13" Ultimate, 5x10 DD.
Garrett PP, & Pro Pointer AT
.
Leusch, Hori Digger (2), Sampson Ball Handle Shovel.


10-01-2016, 02:12 PM
Post:
#6
RE: something to read
Great post Shade , and wonderful comments from ODF , Zach , Cladjunky and anyone else I forgot. 
   I do not feel I deserved a special mention for doing the right thing , it should be the normal thing for everyone , sadly it not so much the norm anymore.
   It is great to be in the company of so many who do the right thing , thanks guys (and gals).
Pat
---
Digsit, proud to be a member of Treasure Classifieds Forum since Feb 2016.
Remember for the good of the hobby It is better to ask for permission than to beg for forgiveness.

User(s) browsing this thread: 1 Guest(s)