Sorry, guys...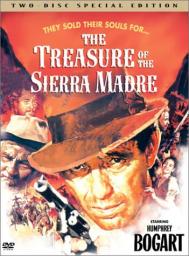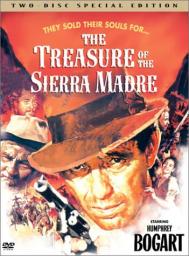 02-08-2016, 08:38 PM
Post:
#1
Sorry, guys...
I haven't left this place in the lurch

It's been an excruciatingly bad/busy couple of months, and what little free time I had left over was devoted to my son, and a bunch of urgent to-do's.
As many of you know, I pretty much have carte blanche with my schedule at my job from spring to fall - I only work 3 days per week - which allows me plenty of detecting time. But I'm only afforded that privilege because I make it up (and then some) in the winter. So...
From November to March, it's all about grinding it out. I DO check in here even when I'm bogged down, but just for the most important of tasks (troubleshooting, dealing with spam, handling technical issues, etc.).
I've literally lived, breathed & slept this site for 3+ years now, and it is part of me. You guys never have to worry about me abandoning it, ain't gonna happen. But...
As I've said hundreds of times over the years, this site is a COMMUNITY, it is ours. And as so, it cannot live & die based only upon me. As this is something I created, I am therefore responsible for maintaining & handling most of the heavy lifting, which I have zero issues with, and love doing. When it comes to the heart & soul though, the momentum, the action, and keeping the general spirit of the place thriving, it then becomes a team sport, and all of us, all of you, are vital to the growth of our village.
I know for most of you guys, this is your primary treasure hunting home, and for that, we are honored to have you here. Without key members like Ed, Scott Demont, Sven, Relic Medic, Zach, Updown and many others, I don't think doing all of this would be bearable.
Sorry for being long winded, but you guys need to understand 110%, NjNyDigger doesn't keep the community alive, YOU keep the community alive

Joe
---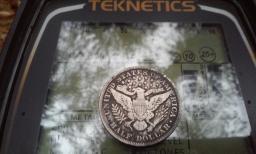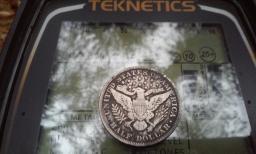 02-08-2016, 08:51 PM
Post:
#2
RE: Sorry, guys...
Thanks for the wise words Joe. The community you created is just fine, as you said there is a lot of people who check in quite often and keep the peace ( like we have problem people ).. You take care of the behind the scene stuff. We got this MAN

---
Detecting is more than a hobby, it is a passion


02-08-2016, 09:14 PM
Post:
#3
RE: Sorry, guys...
Well said Joe! I have pretty much packed up and moved from my old home, and settled in to TC full time. Even though I started with a hiccup, everyone here has been so great! Compared to the other forums I belong to, this one is by far the easiest one to be yourself and post as you please. No politics, no cliques, no juvenile fighting. It's perfect. We do need to thank you for providing us with this great community, and to show our appreciation, we can ensure that the forum is self-moderated. You should only have to pop in to say hi when you can. No expectations. Keep up the great work Joe, and we will repay the favor!
---
RelicMedic, proud to be a member of Treasure Classifieds Forum since Nov 2014.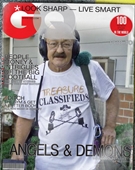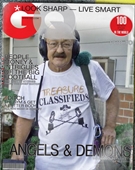 02-08-2016, 09:30 PM
Post:
#4
RE: Sorry, guys...
Thanks for checking in. I was afraid maybe you came down with Pneumonia or something. Good to hear you at least got out with Gerry F this past weekend. Glad all is well!!

Ed
---
MineLab SE Pro
w/11" Pro, 12x10 SEF, 8x6 SEF, Explorer 1000
Garrett AT PRO
, w/8.5x11, 5x8, Deteknix Wireless, RnB Recharge (2).
Delta 4000
, w/8" concentric, 13" Ultimate, 5x10 DD.
Garrett PP, & Pro Pointer AT
.
Leusch, Hori Digger (2), Sampson Ball Handle Shovel.


02-08-2016, 11:09 PM
Post:
#5
RE: Sorry, guys...
Yeah me too Joe, glad you checked in and were able to get out for some needed detecting.
---
Bigtony, member of Treasure Classifieds Forum since Jan 2015.
02-09-2016, 10:43 AM
Post:
#6
RE: Sorry, guys...
Good to hear your kicking about.....................

---
Nokta Impact, Deteknix Quest Pro,Teknetics Mark 1
Self built Mirage PI's --- they work great!!
Free Vintage Metal Detector Catalog Downloads, Tips, Mods
http://www.treasurelinx.com/home1.html
02-09-2016, 01:44 PM
Post:
#7
RE: Sorry, guys...
No apology needed. We understand, and thank you for your kind words.
---
updownup, proud to be a member of Treasure Classifieds Forum since Oct 2015.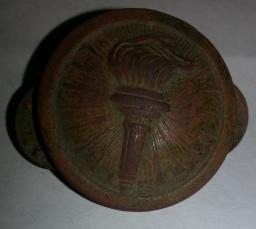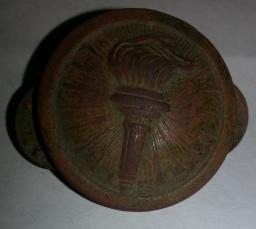 02-09-2016, 10:27 PM
Post:
#8
RE: Sorry, guys...
Joe trust me , I get that work thing...7 days a week right now and I work for my self.
---
I have 3 best friends. Their names are Ace 350 , AT Pro ,  and a Fisher F 75 but I like people too.


02-11-2016, 03:22 AM
Post:
#9
RE: Sorry, guys...
Joe, you gotta do what you gotta do!! The site is running smooth.

Great job!!

User(s) browsing this thread: 1 Guest(s)