Sovereign Elite



09-24-2016, 10:22 PM
Post:
#1

Sovereign Elite
Hello to all, I have a question on a remote, I have r
ecently
installed a all metal or pp remote on my Elite,I do have it wired the way I think it go but was hoping someone knew for sure the wiring configuration. You probably all ready know what it looks like. The toggle switch that has Disc or All Metal, I wanting to be able to run in Disc and when I need it, go to All Metal by pushing the remote button up by my handle. The Disc and All Metal Switch has three connecters ,but only two post is being used. The first one is being used(I think it's for All Metals) and the second is being used ( I think it's the neutral) but not the third one (should be Disc) it's open, (nothing is soldered to it.) Could you tell me which ones I should solder too? Right now I have it hooked to The 1st and 2nd post on the switch in the main unit, two wires coming from my remote.( my remote switch is (SPST) I haven't had it out on a hunt yet, but it sounds like it's going into all Metal when I push the switch , I was wanting to be sure it was hooked to the right ones, I did want to burn something up by hunting to long using the remote button. Thanks,Bill
---
Rustynails, proud to be a member of Treasure Classifieds Forum since Sep 2016.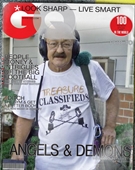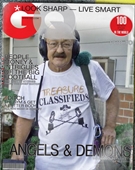 09-25-2016, 12:19 AM
Post:
#2
RE: Sovereign Elite
Can't give you any answers on that one, but it's good to know you have a handle to an extent on mods. So much of our equipment can be modded to tweak it for one thing or another and so few of us actually know how to do it. Best of luck and keep us up to date.

Ed
---
MineLab SE Pro
w/11" Pro, 12x10 SEF, 8x6 SEF, Explorer 1000
Garrett AT PRO
, w/8.5x11, 5x8, Deteknix Wireless, RnB Recharge (2).
Delta 4000
, w/8" concentric, 13" Ultimate, 5x10 DD.
Garrett PP, & Pro Pointer AT
.
Leusch, Hori Digger (2), Sampson Ball Handle Shovel.
09-25-2016, 08:34 PM
Post:
#3
RE: Sovereign Elite
PM me your email address and I will send you the instructions so you can see if its wired correctly.
---
Nokta Impact, Deteknix Orig. Quest Pro, Makro M-Kruzer
Self built Mirage PI's --- they work great!!
Free Vintage Metal Detector Catalog Downloads, Tips, Mods
http://www.treasurelinx.com/home1.html

User(s) browsing this thread: 1 Guest(s)