Special Pricing on Select Teknetics

07-29-2016, 12:28 PM
Post:
#1
Special Pricing on Select Teknetics
Hi, Joe was very generous in allowing me to make this post one time.
So here it goes.
I am one of a handful of Reps for Teknetics.
Select models have been reduced in price, I'm sure some of you have seen some posts about it in other detecting forums or Facebook groups.
These special prices can only be had by calling Rubi Martinez at First Texas and mentioning my name,
Mark Tomczyk....pronounced "Tomcheck" lol
All machines are brand new,  and have a full five year factory direct warranty.I have shared this in my personal group and wanted to share it here so members can have the opportunity to get any of the special deals,
 WHILE SUPPLIES LAST. For more information on the pricing, how to make the purchase, or if anyone has any questions about any of the models features etc or any question I can help with, please feel free to contact me,
by text at 443-944-7646
Email mct1274@gmail.com
Or if your on Facebook, you can PM (private message) me, Mark Tomczyk
As of now the select models are the TEKNETICS,
•Eurotek
•Eurotek Pro
•Alpha 2000
•Delta 4000
•Gamma 6000
•Omega 8000
•Omega 8500
•G2
Thank you so much Joe and Treasure classifieds for letting me share the opportunity of these machines being offered at reduced prices to the members here.
Happy Hunting Y'all!
---
Spaceport, proud to be a member of Treasure Classifieds Forum since Aug 2015.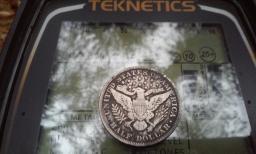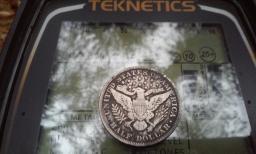 07-29-2016, 10:09 PM
Post:
#2
RE: Special Pricing on Select Teknetics
Though your introduction post was you myfriend.. Welcome to the forum again.
---
Detecting is more than a hobby, it is a passion

User(s) browsing this thread: 1 Guest(s)